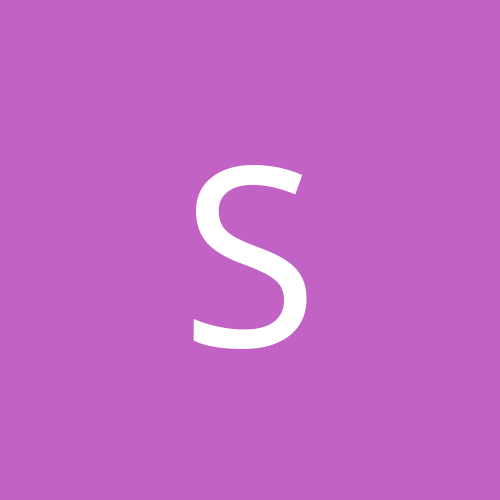 Content Count

22

Joined

Last visited
Everything posted by Sully75
Sully75 replied to Holmstrom96's topic in General

I'm a Kansas Citian. I've had ComCast for years. I definitely recommend AT&T UVerse. We just switched, it saves about $150 a month, and we have Vs in HD (though we did with ComCast, as well).

Sully75 replied to Coolio Mendez's topic in General

Hank: Yo, paisan. Can I talk to you for a sec? Your tailor... is a very bad man! Sidney: Frankie? What are you talking about? Chelios: [Chelios enters and touches Hank on the shoulder, who flinches] Chelios: Hey, what's going on? Hank: Sydney's tailor... took advantage of me. Chelios: What? Sydney: No way. I've been going to the guy for 12 years. Hank: Oh, come on. He said he was going to do my inseam, and then he ran his hand up my leg, and then there was definite... cupping. Sydney: That's how they do pants! First they go up one side, they move it over, then they go up the other side, they move it back, and then they do the rear. Sydney: [Hank and Chelios stare at him] Sydney: What? Cheli, would you tell him? Isn't that how a tailor measure pants? Chelios: Yes. Yes, it is... In prison! What's the matter with you?

Sully75 replied to MississippiWing's topic in General

Tell them to quit crying and get their F@#$ing shinebox.

Yeah, that's why I made sure to specify I was talking about the Pens fans on that board.

I'm from KC, so last year I spent quite a bit of time lurking on their board, trying to get the latest info on their arena situation, hoping for the best. I think I maybe posted once or twice. Anyhow, my experience is that they are some utterly classless folks over there. They weren't toward me, because I knew not to step in s*** while I was there, being a fan from a town that wanted an NHL team. But I came away with a new disrespect for the Pens fans on that board.

Sully75 replied to Yemack's topic in General

I've been calling him Chuck. But he doesn't seem to answer to it, so we may need to rethink that one.

Sully75 replied to Heaton's topic in General

But is he going to give 200% 110% of the time? because if he gives 200% 50% of the time, I guarantee you 100%, we'll only win 80% of our games. If he gives 100% 70% of the time...then we'd be in a heap of trouble...

Sully75 replied to kylee's topic in General

I never get invited to stuff...

Sully75 replied to Matt's topic in General

So, you have to ask yourself if that Lang goal is going to be this year's version of the Lidstrom goal against Vancouver in '02.

Sully75 replied to Yzerfan1999's topic in General

I didn't catch that. I'd love to see a pic or video of it.

Obviously, in hindsight, if this goal leads to a series and ultimately a Cup win, it will have its own special place. But in the present, it's an interesting parallel to think about. We obviously won't know for days or even weeks if it is or not. But it's a fun conversation to have, IMO.

That's what I mean... thanks for helping to clarify. I also think the argument could be made that Homer's goal could be viewed as such, considering how the Wings came out in the third period with what seemed some new enthusiasm. That arument is weaker, though, as they leveled off soon after.

Sully75 replied to vladdy16's topic in General

Sully75 replied to Chaldean's topic in General

Living in Kansas City, there hasn't been much during my lifetime in the way of hockey. We had a decent minor league team through the 90s, and that was great... but otherwise there wasn't the youth leagues, etc. So in the mid 90s, when I decided to give hockey a chance, and watch some of those late night replays on ESPN on Friday nights, it seemed like the Wings were on quite a bit. It was as they were building toward their Cups. I was interested in the all-Russian line, I liked Fedorov, I really liked some of the grinders... and I just sorta started liking them because I ended up seeing them more that most teams. I catch crap because we are in the same state as the Blues, but they are 3 hours away... I don't owe them any loyalty. Besides, over the past 13 years, I think my fondness for the Wings has helped me through years of loving the Royals and Chiefs...

Sully75 replied to Never_Retire_Steve's topic in General

To whom it may concern, Mr Datsyuk, Mr Zetterberg, Mr Homstrom, and all those I may have missed, Skate with the wind at your back, pass the puck tape to tape as if you lives depend on it. Allow Mr Bertuzzi to have his time away to heal, without hurting the team. Enjoy the moments after the score, for that sweetness can be incentive for another experience rivaling it. Take the lead early, and then step on the necks of the Flames. A close game,a t this point, can only serve to unnerve a team with a fragile playoff ego, as this team must posess. Mr referee, Call a fair game. If you choose to let chippiness go, let it go both ways. If you choose to call it tight, call it tight both ways. Consistency is key.

Sully75 replied to Quadnational's topic in General

However, the difference in a few days isn't going to make that danger any more or less.

Sully75 replied to Barrie's topic in General

I've got my name and number (75) on my jersey. I will always be a Wings fan, while some players (obviously not all) will move from team to team, etc.

Sully75 replied to KronwallCRUNCH's topic in General

In Kansas CIty they are still sticking to the $120. My wife called last week and they told her that. I have a severe case of bronchitis, and no voice, or I'd have gotten on the phone and berated them... $120 for a month of games?

Sully75 replied to tazzer82's topic in General

Being in Kansas City, I was quietly hoping they would come here. Why wouldn't I? I felt bad it would come at the expense of a town like Pittsburgh, but in the end it worked out for them. AEG is strongly looking at Nashville, and from an article in the KC Star a couple of weeks ago, has always felt the strongest about our chances for getting them to move. But I'll be honest... I'll take any team to have local hockey. Not having to relay on Versus or buying Centre Ice would be great.

Sully75 replied to BlueMonk's topic in General

I've always loved Laroque. It's amazing how nonchalant that goes. Just another part of the game to these guys. It's weird how they can be so calm about the decision, but yet so violent once it starts.