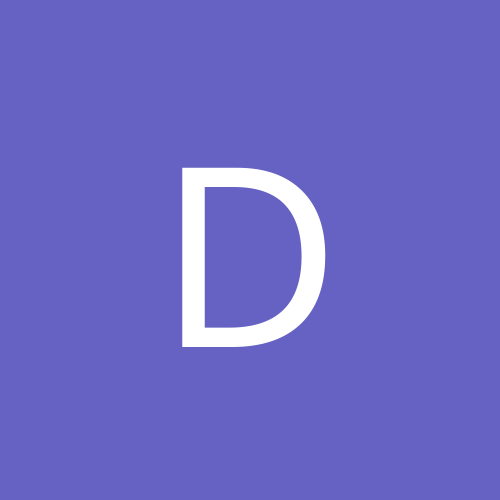 Content count

156

Joined

Last visited
Profile Information
Interests

Music, Detroit Redwings Hockey, My women.
Hockeymom1960

reacted to a post in a topic:

11/6 GDT: Oilers 2 at Red Wings 1

This team is a drag to watch. Here's my lineup. To hell with these so called vets. Zetterberg, Nielsen, Nyquist Vanek. Larkin, Mantha Helm, Abby, AA Callahan, Bertuzzi, Ott D Pairings Kronwall. Dekeysesr Green, Sproul Oulette, Smith

One thing I noticed tonight. Trouba did not play for Winnipeg tonight. Hmm....

DaWingsin071 posted a topic in General

http://www.freep.com/article/20130118/SPORTS05/301180147/Red-Wings-Patrick-Eaves-concussion-cleared-to-play This is amazing news! Now we have a major log jam at the forward position. Someone is getting dealt soon, for a D men I feel . Especially when Helm comes back. Lines Brunner - Dats - Zetterberg Franzen - Filpulla - Sammy Bert - Helm - Cleary Eaves - Abs - Tootoo Miller, Knuble

DaWingsin071 replied to RedWingNation43's topic in General

This makes me salavate. Kronwall - Ericcson Franson - Smith Quincey - White Colo http://www.freep.com/article/20130117/SPORTS05/130117055/detroit-red-wings-wade-redden?odyssey=tab|topnews|text|Detroit%20Red%20Wings

DaWingsin071 posted a topic in General

I was playing ESPN fantasy hockey and read this under Bouweester's tag line. "The Wings are in discussion with the Flames about a potenital deal for Bouwmeester reports TSN.ca". Any truth to this? didn't notice anything on TSN.ca Thoughts?

Not sure if this has been posted? This was posted as of today. http://www.thefourthperiod.com/news/det120708.html

DaWingsin071 replied to RusDRW's topic in General

Are you even sure that this is Jurco? This kid has blonde hair in the video. Jurco has dark brown. Wish the visual was a higher def.

DaWingsin071 replied to Kingston's topic in General

DaWingsin071 replied to Barrie's topic in General

Gary Bettman for 5 more years is about as bad as girls hockey. Sorry I had to.

DaWingsin071 replied to Jesusberg's topic in General

What is with the love fest with Hudler and Ericcsson? Hudler is only good when playing with stars, if not he's invincible. We saw plenty of that this year. Ericcsson gets burned and is as soft as a wet vagin. The guy is 6'5 and never uses his body. Christ I am 6'4 and I use to crush guy's back in my playing day. Bogosion is the perfect fit for Detroit. Think a future blue line of Kronwall, Stuart, Kindl, Smith and Bogosion add in a FA here and there we should be fine. I have been down with getting Bogo at the beggining of the season. Everyone must remember he has played in Atlanta hence why is stats blow. Give him sometime to learn with Lidstrom bingo bango. Get It Done Holland

DaWingsin071 replied to Hockeytown0001's topic in General

OMFG wake UP. Christ if I was Babcock I would slamming each and every player. Will the ******* start hitting someone. Let everyone walk through the zone. Every goddamn game this s*** is getting old. Disgraceful hockey. Bring in Nabokov already. Howard couldnt stop a beach ball if tossed to him. GOD

DaWingsin071 posted a topic in General

From MN moved to Cali looking for a great site to buy Wings merchandise and suggestions? Hate NHL.com. Looking to buy some comfy Redwing sweatpants.

DaWingsin071 replied to Hockeytown0001's topic in General

I swear to god if I see Bert with one hand on the stick again I am going to get pissed.

DaWingsin071 posted a topic in General

OMG BWHAHA check this out http://video.redwings.nhl.com/videocenter/console?catid=-6 Watch the 5:30 mark with Pavel with Ken Kal hilarious. Clips called Game Day Opening Night 10/6/10. Great Stuff

DaWingsin071 replied to a topic in General

Boy I haven't posted in ages. But after watching the preseason so many here have praised Big E. I for one think his time has come and gone. So many times he tries to pinch up on the blue line and gets beat countless times. And for christ sakes use your body it's like watching a ballerina out there. Like everyone I hope he can turn his game around but I just don't see it happening. Bring up Smith or Kindl. Same thing with Stewie stop pinching up so much.