I don't think I posted this photo from the game we went to last month on April 3rd
My husband and I at the HHOF last month:
Oh, and here's a photo of us at the Colorado Mammoth (professional lacrosse team) playoff game at the Pepsi Center a couple weeks ago. We have season tickets to these games, at $12 a ticket you can't beat it... and lacrosse is a cheap alternative to hockey games!
How do you like that face paint?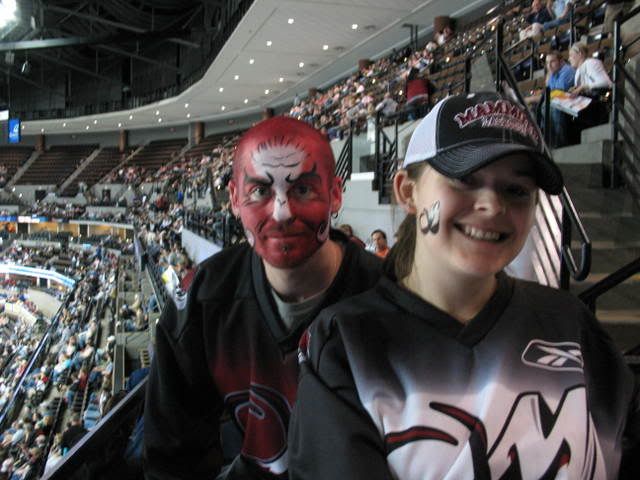 Forgive me if this comes out the wrong way, but your significant other kinda looks like Darth Maul in that last picture.
Seriously though, excellent pictures of the both of you and a
for the creativity of face painting designs.