Again, you're a guy. You come pre-packaged with a manual describing "sexual activity" with colorful pictures and long-winded captions.
oh those wiley boys and their love for dirty deeds like physical human intimacy! as a member of the fairer sex myself, i too do not understand such wholly masculine desires! instead, i just resign myself to saying coy, pseudo-dominant things in order to assert both my intellectual superiority (i am above such base, caveman notions like "girl pretty-want touch!"), and my desire to continue this discourse, as objectification is a-ok as long as there is attention being paid toward me!
but yeah. like i said. this thread is awesome.
here's my dog eating her toy: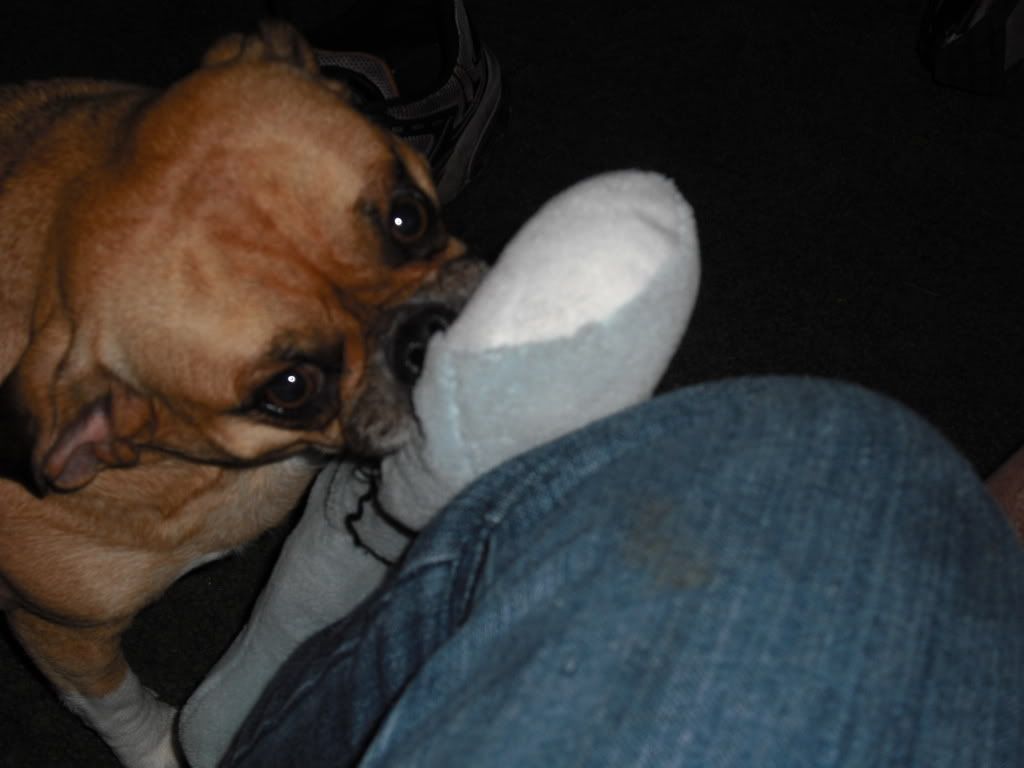 also, i have the flu and am a bit loopy right now. just sayin'.
Edited by hallelujahlogic, 03 February 2009 - 09:05 AM.