Who is your favourite Celeb?
Posted 08 April 2008 - 06:46 PM
I'm entirely convinced that this .gif has the potential to start wars
Fan-freakin'-tastic.
---
Posted 08 April 2008 - 06:47 PM
One of my recent favs.
Gemma Atkinson
id put my face in between those funbags and do the ppppppphhhhhhhhhhhhhbbbbbbbb sound
---
Posted 11 April 2008 - 10:04 PM
Of all the arguments theists/deists have made to convince me that there is a god, I believe that this report in the New York Post may have most swayed me:
http://www.nypost.co...team_441536.htm
QUOTE
February 7, 2008 -- SCARLETT Johansson (below) has a steamy lesbian sex scene with Penelope Cruz in Woody Allen's upcoming "Vicky Cristina Barcelona." A source tells us: "It is also extremely erotic. People will be blown away and even shocked. Penelope and Scarlett go at it in a red-tinted photography dark room, and it will leave the audience gasping." The women later have a threesome with Javier Bardem (below), who plays Cruz's husband. The film also stars Patricia Clarkson, Rebecca Hall, Kevin Dunn and Chris Messina.
(yes I realize its from feb 7 but I just found it now)
---
Posted 12 April 2008 - 10:54 AM
So hate on but guess what, I feel like I can't miss,
I know they want me to fall, But ain't nothin' bigger than this, So just pass me the ball


No Further Trades Needed
---
Posted 04 July 2008 - 06:02 PM
i see your somewhat attractive anchor and raise you: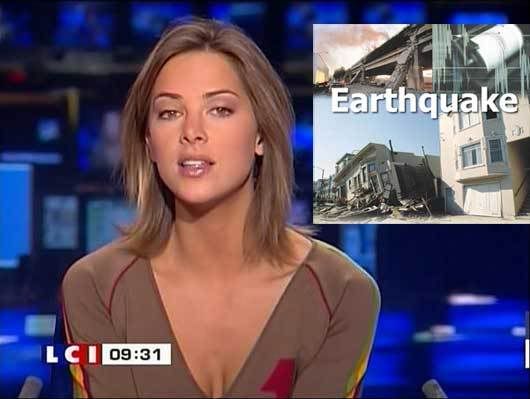 Mélissa Theuriau
Edited by omnipotent_hudler, 04 July 2008 - 06:03 PM.
---
---
0 user(s) are reading this topic
0 members, 0 guests, 0 anonymous users