Edit: I added some more.
Here are some pics I took:
McCarty at the pre-game skate. He seemed at peace, of sorts; he got a massive pop from the crowd when his name was announced, but he didn't respond much in terms of body language.
Osgood before the start of the game:
Kronwall's ass:
And, of course, what you've all been waiting for---the Grind Line:
Drake getting his award:
Osgood during the national anthem (that's for you, HC!)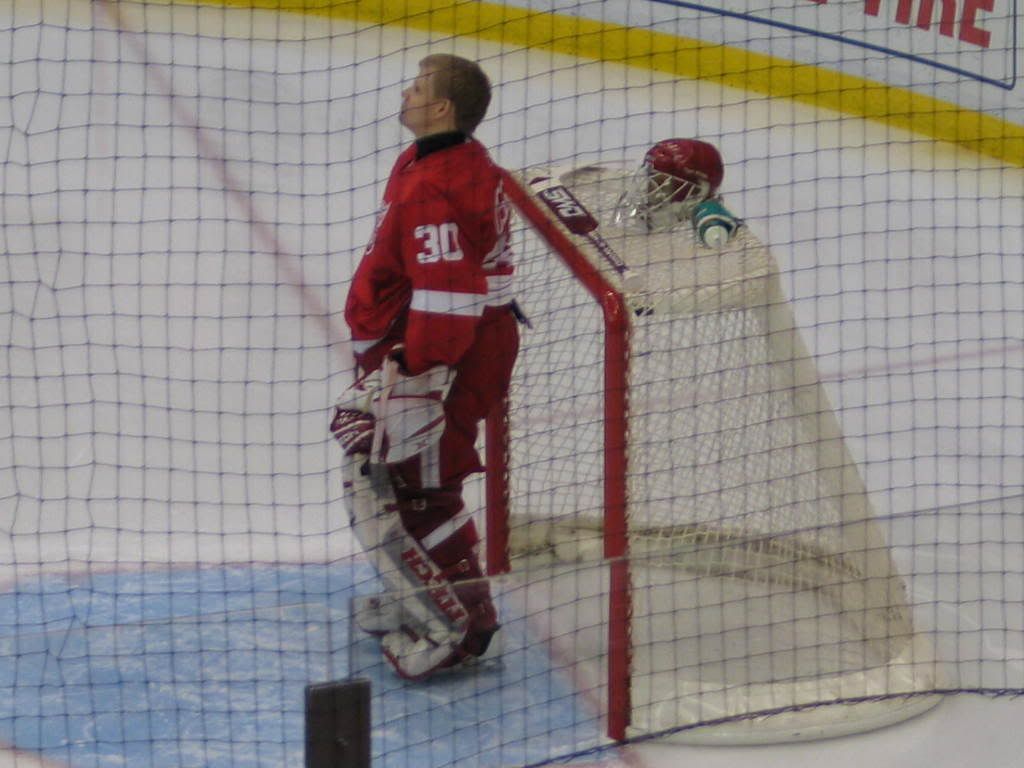 Edited by Crymson, 29 March 2008 - 12:28 AM.