Now I know it is too speculative to say just take away the extra point for winning in a shootout and call them all ties (since some of them wouldn't have been) because the shootout changes the way teams play in OT.
But I wanted to see what the standings would look like without it. Where if after OT its tied, both teams get 1 point, its a tie.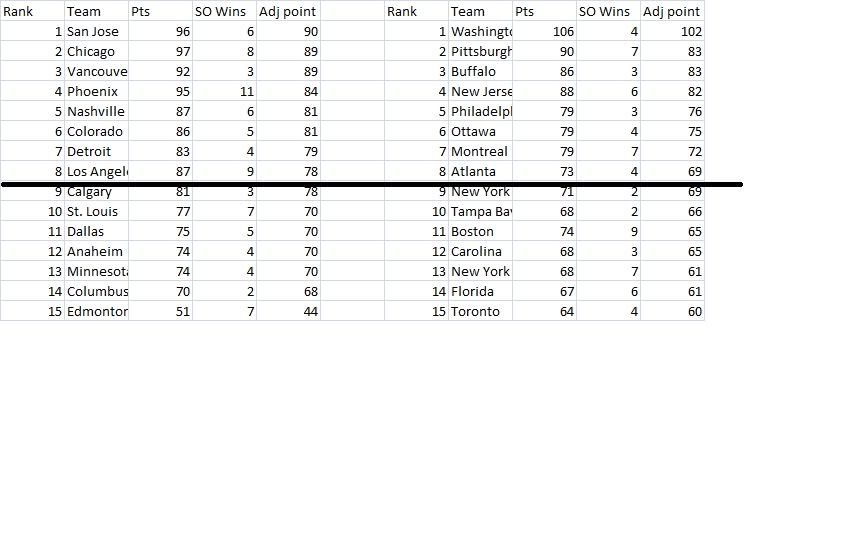 This is what the standings look like
http://www.nhl.com/ice/standings.htm
Atlanta would be in the playoffs, and everything would be different with seeding.
Also there would be less teams that were still in contention for the playoffs as well (especially in the west).
Detroit would be in 7th seed, not 8th, but would only be 1 point ahead of Calgary instead of 2.
I for one really hate the shootout, and this was something I did, just to see how it has changed things.
EDIT: Image wasn't showing.
Edited by russianswede919293, 21 March 2010 - 08:51 AM.