Thanks to the Worst Jersey thread, I got this idea: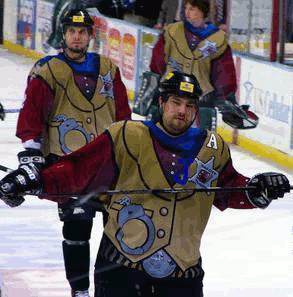 One that I did for the Wing PK (obviously):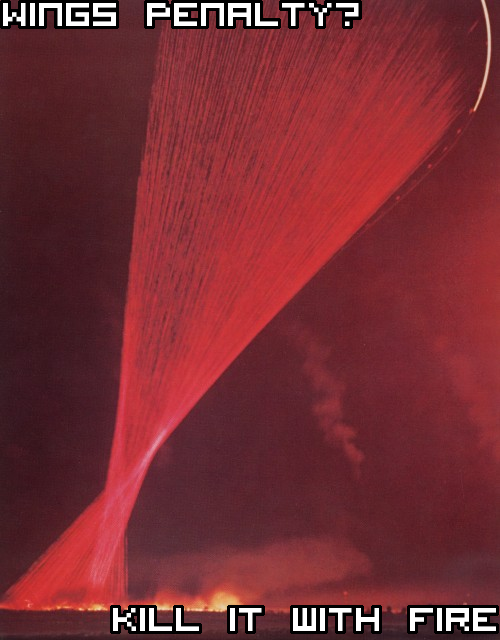 This came about a few years ago after it seemed like all of the Wings' shots bang off the posts:

YEARGH!
The Todd
:
Little story with this one: In 2005/2006 (can't exactly remember when), F1 driver Michael Schumacher famously parked his Ferrari at the Rasscasse turn at Monaco during qualifying in order to slow down his nearest competitor. On a motorsport form, the original image was Jacque Villeneuve parked along the track after his car broke down. One of the marshals pointed off-camera towards something (probably directing Villeneuve towards pit lane or something), and it had, I think, a "No Parking" sign on the wall.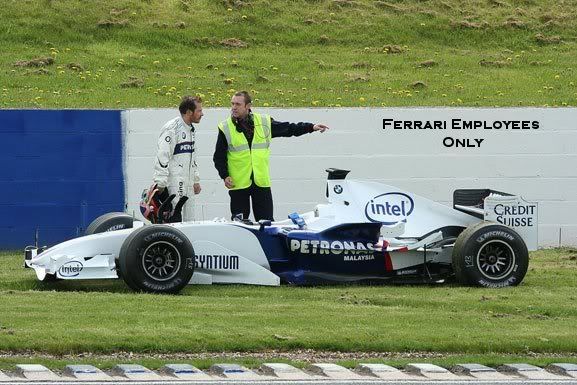 Another "Off the post again!", this time referencing a past LGW meme: