Official Game Day Thread



- - Game 57 of 82 - -

VS.



Start time: 7:30 EST

TSt. Pete Times Forum - Tampa, FL




Available On:




Tonight's Stream
http://www.letsgowings.com/forums/index.php/user/15741-drumnj/
(Directions in profile)





Official Game Preview:
Yzerman's Lightning hosts Red Wings
*Opposition GDT*
Forthcoming
- -



Crosby sure he'll return this season
Gretzky remains huge fan of NHL
Injuries mounting for division leading Bolts



Western Conference Standings

Forthcoming




RED WINGS
56 GP, 34-16-6, 74 pts
Last Game: Defeated BOS 4-2


LIGHTNING
57 GP, 34-17-6, 74 pts
Last Game: Lost to PHI 4-3 (SO)

Last DET-TB Meeting:
12/17, TB 0 at DET 3 Recap - LGW GDT

Highlights
http://www.youtube.com/watch?v=F-rfzVzD0YM



Goals
DET Johan Franzen: 26
TB Steven Stamkos: 40

Assists
DET Henrik Zetterberg: 44
TB Martin St. Louis: 47

Plus/Minus
DET Brian Rafalski: +15
TB Steven Stamkos: +12
----
DET Jiri Hudler, Patrick Eaves: -4
TB Simon Gagne: -20

PIM
DET Jonathan Ericsson: 56
TB Steve Downie: 134



Franzen-Zetterberg-Bertuzzi
Hudler-Datsyuk-Cleary
Draper-Helm-Eaves
Miller-Abdelkader-Holmstrom

Lidstrom-Stuart
Ericsson-Rafalski
Kronwall-Kindl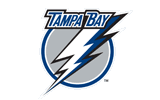 Projected TB Lines
Downie-Stamkos-St. Louis
Gagne-Lecavalier-Purcell
Harju-Moore-Bergenheim
Hall-Tyrell

Hedman-Ohlund
Jones-Kubina
Clark-Bergeron




Jimmy Howard


Record:
28-10-3, 2.82 GAA, .906 SV%, 2 SO

----
versus.
----


Dwayne Roloson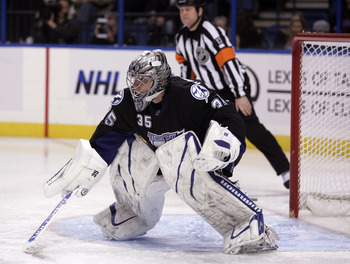 Record:
15-18-2, 2.64 GAA, .914V%, 4 SO



RED WINGS
Valtteri Filppula (MCL sprain) out, Chris Osgood (groin) out,
Mike Modano (severed tendon) out
----

LIGHTNING
Matt Smaby (illness) questionable, Ryan Malone (torn abdominal muscle) out,
Mike Lundin (abdominal) out



On Deck



2/18, Red Wings at Panthers ; 7:30 EST
Edited by Hockeytown0001, 05 August 2011 - 11:10 PM.