Good luck, Pat! I hope it works for you and that it will all be better and you'll be playing that accordion again really soon.
I had the most tremendous surprise today! I knew Jenny was sending me the Ericsson fathead, BUT that wasn't all! She also included a Kronwall one! That was so cool!
And that wasn't all! Dawn had sent me a PM telling me to check my mail. There was also an envelope from her. It had a pic of Nik nailing Havlat (you know the one) and it was signed by Nik! "To Karen, All the best" and signed by him.
I am totally floored. I have never had so much happiness in my mailbox!
You guys are the best!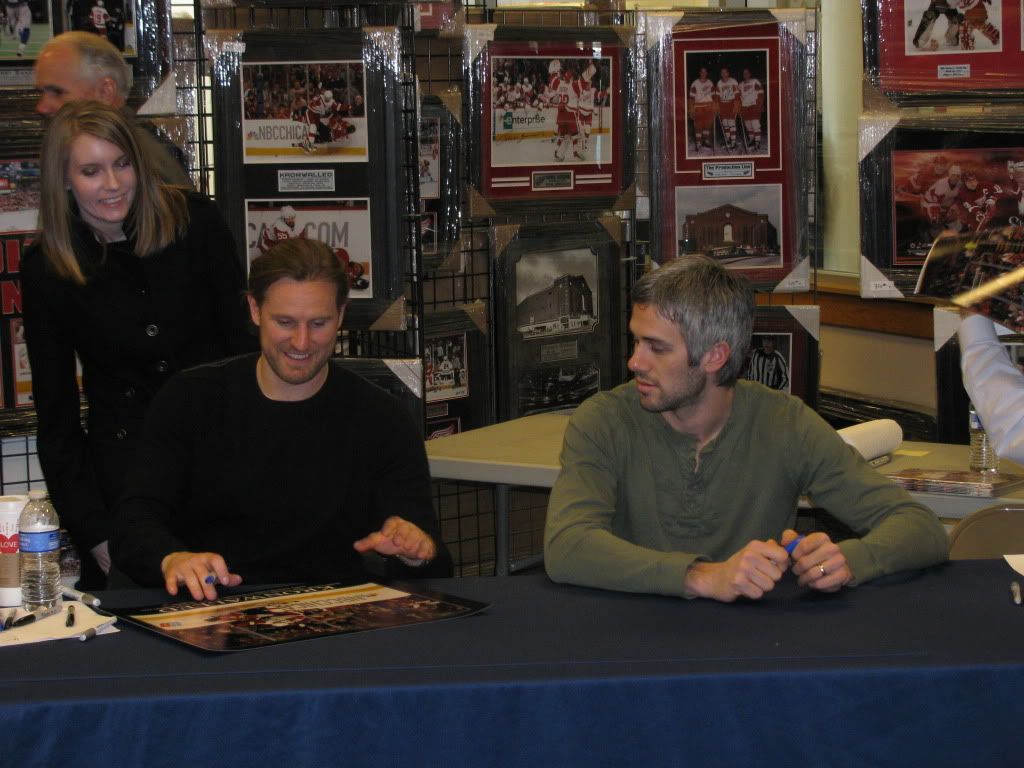 Is this him signing my picture?