I really think you are missing my point on him. I really don't care if anyone says something bad about a team that is doing bad.heck I will say Michigan is not doing well and that they suck sometimes..just like with the wings...but to do it even when they do good...and to never really say anything good about a team much less the whole state of Michigan just is over board to me and just makes him look like a trolling d-bag.
 

I've never heard him disparage the state so I can't speak to that.  Also, as far as him saying bad things "even when Michigan is good", we haven't been good in over a decade.  We've won 2 bowl games in ten years, and beat our biggest rival once in ten years.  Winning Conference Championships and mid-level bowl games is fine if you're Purdue, or Northwestern.  Nobody expects you to be better.  But Michigan? 

 

I guess my point is, Michigan football is supposed to be a nationally relevant football program.  That's the standard they've set for themselves, and what we've come to expect.  They haven't lived up to that in a VERY long time, and don't seem to be making any headway toward that now.  So I don't expect Drew Sharp to gush over them winning the odd Big Ten Title, or Gator Bowl.  If U of M wants more respect from the media, they need to win more.  And just like when the Tigers are good, or the Red Wings, or the Pistons, Drew will fall in line and write all the fluff pieces that fans can read.  But he won't if they aren't.   

 

Now, if you're talking about his demeanor?  I don't find it particularly problematic, but if you do I'm going to say you're wrong.  It's your opinion.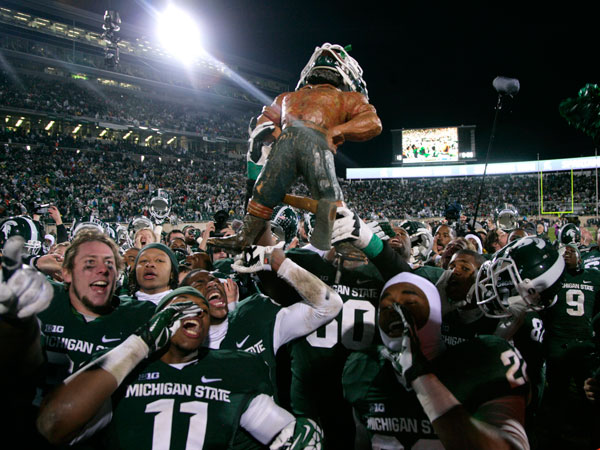 Couldn't help myself.
Thing is, IT IS the job of a journalist to regurgitate what management says. They are reporting what was said... and that's what was said....
The timing of this article, all the anonymous sources, and the writer constantly citing his own credentials, makes me question this article a lot.