I will admit it, I Despise Crosby.
Not because he is good at hockey and occasionally beats my favorite team.
Not because he Whines a lot
THIS IS WHY...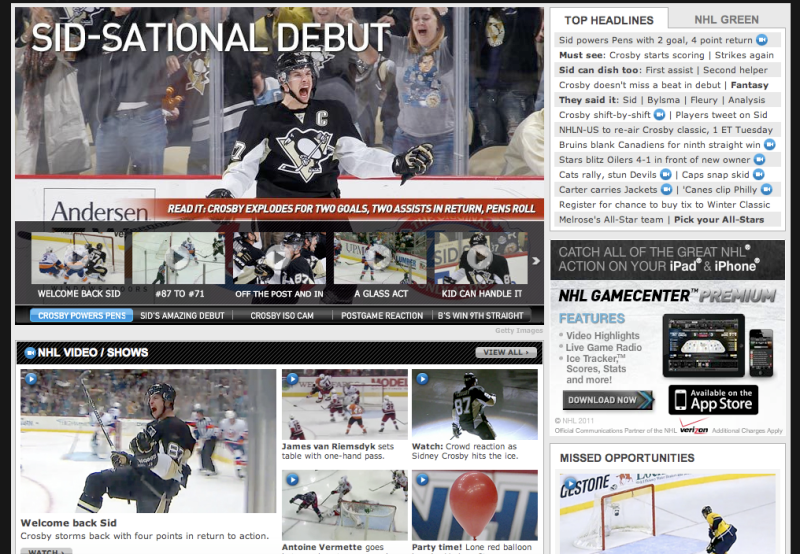 I could swear at first look it looks Photoshopped, but it isn't and please take note to my favorite part. The "Top Headlines" section on the right.
"NHLN-US to re-air the Crosby Classic, 1 ET Tuesday"
So this game just became the Crosby Classic, jesus its seriously is just becoming a joke with how much they are trying to shove him down the Casual NHL fans throat. The hardcore fans that have been here through thick and thin are the ones that are starting to get pissed of by it.