I was hoping the Sharks would play the Nucks. With the diving and crying those two teams are made for each other. Oh well.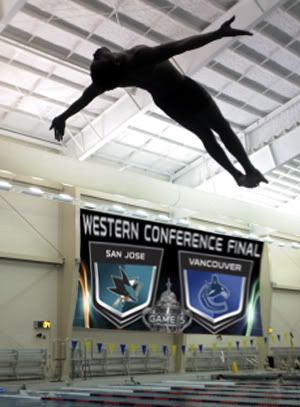 The Blues' goalies can win this series for them. If the Blues win they'll come out of the series with confidence. Anything can happen then.
If the Sharks win it'll be by attrition. They'll be pretty well beat up.
Damn, I don't know WHO I want to win.