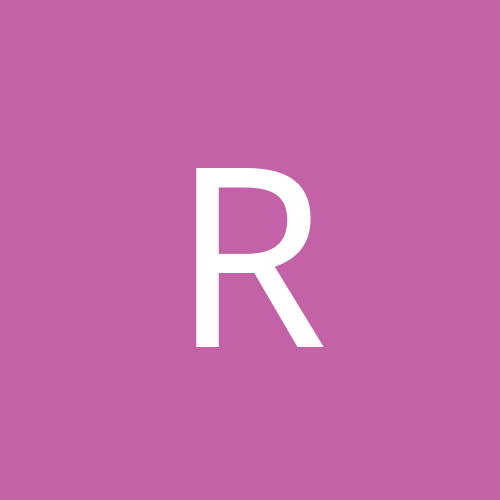 Content count

21

Joined

Last visited
About redwing19
Rank

Jr. Prospect


Birthday

05/30/1954
redwing19 replied to 40#1Fan's topic in General

Hudler at 1.8a year is a pipe dream from the late 60's or early 70's.

redwing19 replied to Matt's topic in General

Yes best news in awhile Z for 12 years at 6 per year . Now get Hossa and Hudler and then go for Franzen as I think he will play hardball with the Wings. Kenny I know your the best in the NHL now for sure.

redwing19 replied to jawbreaker's topic in Prospects

Systemfel is there anything that you can tell us about Nyquist who is playing in the USA for Maine from when he was in Sweden. He seems to be doing very well here and I was just wondering if you knew what he was like there before he left.

redwing19 replied to syntax's topic in Prospects

I have the Maine Black Bears website in my Favorites and I am constantly looking at what this young man is doing and from what I can gather I really think that the wings have another GEM in this fellow. He now has 20 points in 23 games and leads the team.

redwing19 replied to RedWingAbner's topic in General

I totally agree that Ovechkin is the the one that should be showcased but in the world of Canada or TSN there is only Sid Crosby. The kid has talent but he needs a major slap to the head from his landlord to shut up and to become a man and be gracious when spoken to. Cindy if you would quit the whinning maybe more people would see that you do have talent.

redwing19 replied to Blueliner's topic in General

I think this is great, maybe mastercard will use it and make big money for sposorship Buttman.

redwing19 replied to Reds4Life's topic in General

What has he done for the league, he has watered the product down by expanding in areas where hockey is just a pastime ( Florida,California,Arizona; what do you see common with these areas that I do not, to me these areas mean sun and beaches not hockey. ) You seem to me to be to young to know what hockey was and should be. Expansion should have stopped after the WHL was brought in.

redwing19 replied to Drake_Marcus's topic in General

Broken 16 I am tired of your endless bulls*** about Crosby; This has got to be the biggest ass kisser in the league and it seems he has a great companion in you. Maybe your nose is so far up Buttmans ass that you can not see the light but any one that is a fan of hockey understands that this is just a side show and that real hockey happens during the regular season and the playoffs so get off your high horse and say something meaningful for a change.

Hudler has one of the quickest releases in the game and that is what makes him so good around the net. If you are ever at a game just watch Hudler at the end of the pregame skate stay back and fire countless pucks into the net from an area just off to the side of the net. I have watched him everytime he comes to Edmonton and he is always doing this and the guy is sniper from in close. He is a player that can not be let go as he has always been a high acheiver in every league that he plays in. He also told Detroit that he would prove all the other teams wrong for letting him slip to where Detroit got him in the draft and that he was happy to be a wing. I also remember in the Edmonton Journal that one of the sportwriters said that rich get richer when Detroit got Hudler at the draft. As you can tell I am a huge Hudler Fan.

I really like the idea of Chris Neil in a Red Wing uniform and the lost of Lebda and Kopecky for him and late round pick for us. I could see Chris Neil sticking with the Wings if this was to happen. I think that the Wings really will only be looking for some grit come playoff time although if they traded Flip it could free up money for Franzen and Hudler to be signed and maybe Hossa if we get rid of Sammy also.

redwing19 replied to Dominator2005's topic in General

I would give Sammmy and Flip plus a second rounder for Horton in a wink of an eye. I would even throw in Lebda instead of the second rounder.

redwing19 replied to a topic in General

I heard the rumor last night here on the radio also and he said he heard this from a reliable source that is in tight with Detroit. I do not believe that this will happen, although they are also looking for puck moving defencemen also.

redwing19 replied to The Secret's topic in General

Personally I would like to see a rotation of some sort , but in the same breath if a goalie gets a shut out then he deserves to play the next game. The only problem is that if one goalie goes on a run and your playing him constantly then the other one can become rusty. I like the system right now but I can see Ozzie being the goalie of choice come playoff time due to experience and his demeanor. :judge:

redwing19 replied to Hockeytown0001's topic in General

Wings win 4-1 with Hossa and Z getting two goals each and Huler with 3 assists. Two goals via the powerplay.

I really feel for you as I am a shiftworker and it really burns me when I can not watch a game that I want. Anyways all the Best to everyone on this board and lets go wings and kick ass. HAPPY NEW YEARS EVERYONE!