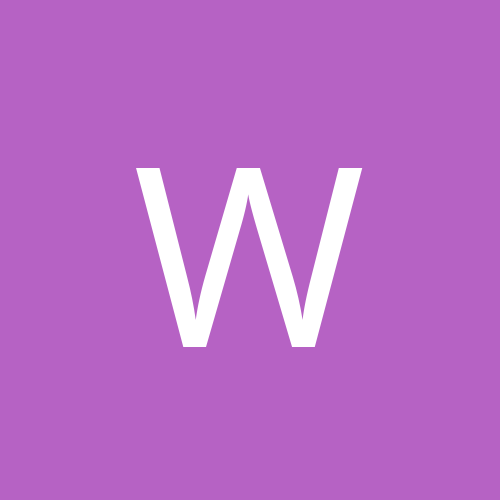 Content count

58

Joined

Last visited
Wingaling replied to talex's topic in General

we should sign hossa and franzen....hossa first, lose hudler(it hurts me to say it), sammy and a d. we need to keep hossa and the mule, they are our main fire power, asides from z and dats. we can replace the others with our gr crew...hem,leino and ericsson . ps keep flip...he will pay off!

I think that Cleary is HIGHLY overpaid and 2.8 would be spent waaay better else where. I love Franzen and if he repeats his playoff performance However when its all said and done I would rather sign hossa at 6 point whatever then franzen at 4 if he wont take less.

Wingaling posted a topic in General

just wondering if anyone knows if there is anywhere online to watch and or download this dvd?? Ive been looking for it for a while now without prevail.

I agree with that for sure, if he puts a playoff run together like he did last year or even close I say give em the money. Im just not holding my breath...though I am crossing my fingers.

Wingaling posted a topic in General

I've been looking at salaries in the NHL and I really dont belive that this cat will end up getting the 4 million dollar pay cheque. I know very little about paying hockey players but there are a couple hand fulls of guys out there that have been around longer than Mule and at just as proven, getting 2-3 mill. That is where I think he should be signed at. A small 2-3 year deal @ 2-3 mill and if he plays great give him his 4 later. But I stress again I dont know anything about this, just looking at numbers.

Wingaling replied to Wingaling's topic in General

Nicely said my fellow canadian friend! Franzen for the love of god could be a force like Bertuzzi ( you know the Bertuzzi I mean, the one before the incident) or Eric Lindros was in his prime. Franzen has the size and the hands to be an all around "force".

Wingaling posted a topic in General

I recently read, on a few different sites mind you,red wings so called boring brand of hockey??? What? Where did this all start and why?

Wingaling posted a topic in General

Who do you guys think will get the start come playoff time?? Conklin Or Ozzy

Wingaling replied to a topic in General

Wingaling replied to zetterbergfan's topic in General

100% Correct! I feel exactly the same way about the wizard of Ozz. I respect all of his numbers and until a couple months ago I even defended him as being a "great" goalie who is "on a rough track and will be playing great soon, you'll see!" Now I havent seen it all yet, but I have seen enough to say Ive seen enough Ozzy. I hope and pray he changes my mind by june but I feel we can only respect his numbers and not let his numbers jade the major steaming pile of crap bag in net. Who you sometimes have to actually take the mask off the major steaming pile of crap bag to finally realize...Hey its Chris Osgood...Dude did you know your the steaming pile of crap bag?

Wingaling replied to Race Bannon's topic in General

What would you like to talk about then shoreline

I fail to see how Crosby is more complete then Dats?? Dats is only five points behind him and far better defensively? You'll need to explain

Wingaling posted a topic in General

This is what the "ovie celebration" turned into so lets do this!