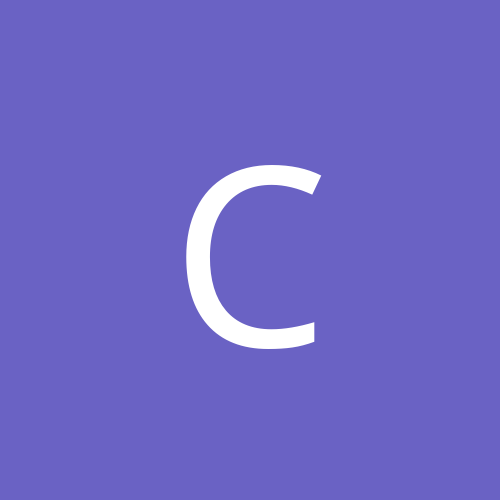 Content count

4

Joined

Last visited
About cobra commander
Rank

Draftee


Birthday

07/19/1971
cobra commander replied to timothy1997's topic in Other Sports

I think the whole thing is ridiculous and I have no beef with OSU over this issue, taking down banners is just dumb........as if Buckeye fans will just forget they were in the final four?! How stupid. As Hockeytown Red Wings pointed out, the player never even attended the university. Not from this Michigan fan. The Wolverine's problems in all of their sports are their OWN doing. Laughing at another school's problems solves nothing and just makes us look stupid as hell.

cobra commander replied to Happy Pancake's topic in Other Sports

As John McEnroe would say...........YOU CANNOT BE SERIOUS!!!!

cobra commander replied to timothy1997's topic in Other Sports

I like the Steelers. Then again, I am bias. I have family and friends there and Pittsburgh reminds me of Detroit in many ways. It would be nice to see Cowher and the Bus win the big game. Big Ben is terrific! I loved that last TD he scored! Guts!!!!

cobra commander replied to timothy1997's topic in Other Sports

It would be nice to see The Steelers win a super bowl in Detroit.

Yup. I used to live in Findlay after I lived in west central OHio. Freaked me out to see so many Michigan fans. Why are there Ohioans who become Michigan fans? Is it because there is no alternative if you don't like OSU? Maybe that's it. In Michigan, you can become a Michigan State fan if you want. In Indiana, you can root for IU, Purdue or Notre Dame. That must be it. Ohio only has one Major Conference school.

I said STEVE FISHER got fired. Read it again. When Michigan has problems, they fix it. If Lloyd Carr had a rap sheet like the on I posted, he would be GONE.

Wrong. I think your football program is full of people of rather low character with the rap sheet to prove it. I will say it again, if Michigan had a rap sheet like that...........I would be disgusted. Character matters at Michigan. You say you still go to OSU, then you are too young to remember when Gary Moeller got drunk at a restaurant (by my house at the time!) and made an ass of himself and got arrested. He was GONE Despite his stellar record. Same with Steve Fisher. This mentality of "it doesn't matter" because we win, is not acceptable to me. Try living in Michigan for awhile with your buckeye colors. It won't be as bad for you as it is for me in Ohio trust me. I repeat, I had someone tell me they hoped that lady in Iraq is killed because she is from Ann Arbor. A Notre Dame fan I talked to today went to the Fiesta Bowl and wore his Irish colors and had obsenities said to him and cups thrown at him in front of his young son. I am just sick of it, no matter what the score is. Of course not! Never said I do. As for the wings, that's interesting. How did you get to be a fan? I take abuse in Ohio for that too!

Are you nuts? The Buckeyes are loathed all across America. Michigan has fans all over the world. In fact, Buckeye fans are so obnoxious there is a backlash of Michigan fans in my area. I notice no one has touched the list of crimes committed by Ohio State football players. I am sure they won't. Says a lot about the character of the Ohio State University and its fans. They wouldn't care if their players killed someone as long as they won games. That is the difference. I have standards. I am not optimistic about Michigan next year, but never count them out. They will have all year to prepare for their schedule next year. Who knows? One thing for sure, I may have issues with their performance on the field, but I won't be checking on their lives on Court TV. I had a person joke to me today that they hoped the terrorists kill that female journalist because she is from Ann Arbor. Buckeyes are scum! See you next year in Columbus.

Nice deflection guys. Even if I did have issues with losing or a "lot of time on my hands", that still doesn't change the fact that everything in that post is true. If Michigan won with players like that, I would be disgusted.

All I know is that I will NEVER forgive Lloyd Carr for losing to OSU in 2005. That was the day my son was born! I was surrounded by Buckeye fans in a Lima hospital and actually had to tell the nurses in the delivery room to knock it off. My wife (Michigan fan) wasn't happy either. Buckeye fans are the pits, the players are even worse. Shows the type of kids that play at OSU, and these are only the arrests that have happened since the hiring of Jim Tressel on Jan 18, 2001. By the way, your current QB is on the list quite a bit. • December 21, 2004: Albert Dukes, a freshman WR was arrested 12/21 in Palm Beach County, FL for felonious lewd and lascivious battery involving a 13 year old girl. • October 23, 2004: Lydell Ross is arrested at Pure Platinum gentlemen's club on Bethel Road in Columbus for attempting to pass fake money to a 24-year-old woman at the club. Ross was suspended for two games and the charges were later dropped. • June 7, 2004: Ohio State University police arrested tight end Louis Irizarry and charged him with Criminal Trespassing at Neil and Tuttle Park Place. • May 17, 2004: Freshman Punter A.J. Traspasso is arrested again for underaged drinking. This time, it was by Perkins Township police near Sandusky, Oh. • May 5, 2004: Freshman Punter A.J. Traspasso is charged with underage drinking. The all-state punter was cited after the Spring Game along East 15th Avenue near campus, authorities said. • May 1, 2004: Sophomore backups Louis Irizarry and Ira Guilford are arrested and charged with robbery after a student is assaulted and his wallet is stolen at 3 a.m. They are held in Franklin County jail through the weekend. Both plead innocent to the robbery charge, with Guilford released after paying a $25,000 bond. Irizarry is held pending a hearing to determine if he had violated his probation from an earlier assault conviction. • April 29, 2004: Ohio State fullback Branden Joe was cited for an alleged misdemeanor open container violation, according to Columbus police. • Nov. 16, 2003: At 3 a.m. after a win over Purdue and six days before the Michigan game, wide receiver Santonio Holmes and quarterback Troy Smith are charged with misdemeanor disorderly conduct after a fight in a parking lot on campus. A window in a car is kicked out and one woman reported her jaw was broken. Holmes is held out of the starting lineup at Michigan but returns to play most of the game. Holmes also started in the Buckeyes' Fiesta Bowl game. He pleads innocent to the disorderly conduct after the team returns to Columbus. The disorderly conduct charge is dismissed against Holmes on March 30, 2004. Smith is found guilty of the charge. • Oct. 27, 2003: Louis Irizarry is charged with three counts of first-degree misdemeanor assault after three people sustain minor injuries during a fight in a Park Hall dorm room. Irizarry is suspended two days later. He is found guilty of one charge each of assault, negligent assault and disorderly conduct and pays $404 court costs and is put on probation. He is later reinstated to the team and is listed as the second-team tight end on the 2004 spring depth chart before he is suspended indefinitely after the May 1, 2004, arrest. • June 2003: Sophomore tight end Redgie Arden of Ohio State pleaded innocent Monday to his second drunken driving charge in 15 months. Arden, 21, was arrested at 5:54 a.m. Sunday on a charge of operating a motor vehicle under the influence, the Ironton Police Department said. In March 2002, Arden pleaded guilty to a drunken driving charge in Ironton. He was sentenced to three days in jail and fined. • April 2003: Running back Maurice Clarett reports that a car he has borrowed from a local used-car dealer was broken into and thousands of dollars in cash, CDs, stereo equipment and clothing was stolen. The car was in the parking lot at the Woody Hayes Athletic Center and Clarett calls police from a telephone in Tressel's office. Clarett was later charged with lying to police about the value of the stolen items and is charged with misdemeanor falsification of the police report on the theft. Clarett pleads guilty on Jan. 14, 2004, to the reduced charge of failure to aid a law enforcement officer. He is ordered to pay the maximum fine of $100 and serves no jail time. • Oct. 13, 2002: Linebacker Fred Pagac Jr. is charged with persistent disorderly conduct. Pagac was arrested at 3:45 a.m. after police said he was intoxicated and had a role in a fight involving two women outside a campus-area bar about 12 hours after the Buckeyes' homecoming victory over San Jose State. The police report said an officer told Pagac to stop but he continued to fight. Pagac was suspended for the team's next game at Wisconsin. Pagac pleaded innocent. In December, before the team's national championship game against Miami in the Fiesta Bowl, Pagac was acquitted in a jury trial. • Aug. 17, 2002: Defensive lineman Quinn Pitcock is charged with underage drinking in his hometown of Piqua. He is suspended from the team for the three weeks of preseason workouts, then • July 29, 2002: Wide receiver Angelo Chattams is investigated for the alleged theft of a set of golf clubs from a sport utility vehicle in West Carrollton. Prosecutors approve but do not file a theft charge, permitting Chattams to enroll in a program for nonviolent, first-time offenders and avoid a charge. He was excused from the team to deal with the legal matter, then reinstated and played in the season-opener. He does not play again for the Buckeyes. • July 26, 2002: Police find Branden Joe, a sophomore fullback, asleep in a car on a highway ramp near campus. The police report says he refused to take a Breathalyzer test. He was suspended for the three weeks of preseason camp and the team's season opener against Texas Tech, then returns to the team although his playing time is limited by injuries. • April 27, 2002: Linebacker Marco Cooper is arrested hours after the Buckeyes' annual intrasquad scrimmage and charged with felony drug abuse and carrying a concealed weapon in his sports-utility vehicle. Cooper pleads guilty to two charges in November and is put on probation. • March 2, 2002: Tight end Redgie Arden is arrested on a charge of drunken driving in his hometown of Ironton. The redshirt freshman is found guilty and is sentenced to three days in jail and fined. Suspended indefinitely from the team, he does not participate in summer workouts before the 2002 season but is reinstated before the start of the 2002 season and played in 11 games. • Nov. 15, 2001: Quarterback Steve Bellisari is arrested two days before the Illinois game for drunken driving. Tressel suspends the Buckeyes' three-year starter indefinitely and then reinstates him to the team three days later. A senior, he practiced with the team for the Michigan game but did not play, then came off the bench to play most of the team's Outback Bowl loss to South Carolina. He later served a weekend in jail. • March 21, 2001: Cornerback Derek Ross is arrested on charges of driving without a license and providing false information to police, giving an incorrect name when pulled over for speeding. He was sentenced to 30 days in jail. He is suspended from Ohio State's 2001 spring practices, then played most of the 2001 season, leading the Big Ten in interceptions and earning second-team all-conference honors. Left team to make himself available for the NFL draft a year early. Note that the above list does NOT include the other "incidents� that have happened while on Tressel's watch: - May, 2003: Chris Gamble and 9 other players are ruled ineligible by the university for signing autographs at a health care group's convention. The players were paid an hourly salary for working at a booth operated by a central Ohio health care company at the Ohio Health Care Association's convention May 5-8 in Columbus. - October 11, 2003: Robert Reynolds chokes Wisconsin QB, Jim Sorgi, knocking him out of the Badgers' 17-10 win over the Buckeyes. - Fall 2003: NCAA investigates Ohio State players for possible academic ineligibility. Maurice Clarett is the focus of the investigation. Chris Gamble's name was mentioned a few times at the beginning, but either nothing was found against him or the entire investigation was turned against Maurice when a teacher admitted that Clarett got preferential treatment. She was then was later fired by the university. Clarett was guilty of 14 violations of the ethical-conduct bylaw and two violations of receiving preferential treatment or benefits because he is an athlete. Clarett was suspended for the entire 2003 season. - Fall 2004: Maurice Clarett blows the whistle on tOSU. - December 20, 2004: Troy Smith is suspended from playing in the Alamo Bowl for "violating team and NCAA rules and standards."

Thanks Man!!!! Red Wings Disco and Red Wings My Red Wings are the Bomb!!!

I appreciate everyone's effort. Maybe someday. Does Art Regner read these forums? Come on buddy! Share the wealth!

I did. Have you? Maybe I missed it?! I really can't imagine those songs are in print!

cobra commander posted a topic in General

Does anyone have "Red Wings My Red Wings" or The "Red Wing Disco" Song that Art Regner has been playing for years? I emailed Art but he didn't answer back.