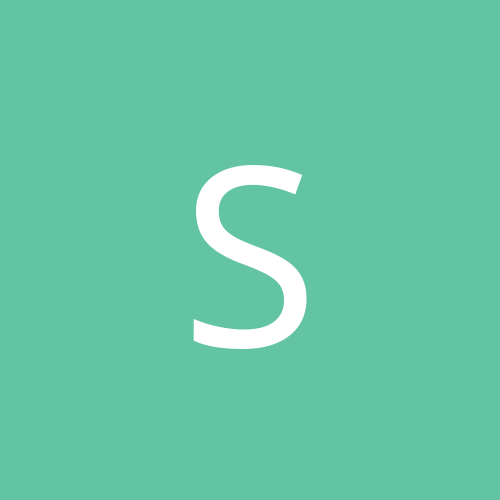 Content count

161

Joined

Last visited
About Statiklullaby87
Rank

"I cannot inhale the sparkle of your voice..."


Birthday

05/29/1987
Profile Information
Gender
Location
Interests
Statiklullaby87 posted a topic in General

Now Mr. know it all can run his very own team into the ground...maybe then hell go away lol... Pierre Mcguire

Statiklullaby87 replied to Husker BigGuy's topic in General

I agree completely and I was thinking about this while reading alot of posts after game 2. Without being a naysayer I wouldnt be the least bit suprised to see columbus take this game, remember last year against nashville when we were up 2-0 and went back to their house all overconfident. I expect to see a Different bunch of bjs tonight. (of course I hope I'm wrong)

They do and they look badass...

Any kind of alternate would be cool, I like the winter classics and they make the most sense because we alrady have them but Ive always said we should have a black alternate like carolina or just take the WC jersey and make them black with red instead of white...

Statiklullaby87 posted a topic in General

The wings should make the winter classic sweaters the thirds... I know fans love twhen teams where the alternates but I also know detroits commitment to standard and tradition. what do you think? Is there a way we can help make this happen? discuss...

Statiklullaby87 replied to spydrwebb's topic in General

Lmfao...click on her name and read her other posts...this is what were up against haha

haha thats true, maybe we should retract our offer and re-think our strategy...

No your right I miss spoke lol I meant it like my explanation is the solution my bad...

I prefer this solution haha

Never really thought about that lol...

Statiklullaby87 posted a topic in General

I've come up with the ultimate solution to the wings' mishaps this season...Last year our defense and goaltending(mostly) was rock solid, with the addition of Hossa in the offseason our decent offensive attack became scary good. So with that combination this year there is no reason for us to loose a single contest, Albeit I have concluded that the reason for the Wings problems this season rest soley on the shoulders of the almighty hockey Gods,acting on the side of sheer fairness and mercy for the rest of the league...its the only logical explanation. Yes? No?

Statiklullaby87 replied to sureWhyNot's topic in General

So is it just me or does the dude with the drill look like hossa with a beard haha...(12 sec.)

Statiklullaby87 replied to I Red Wings I's topic in General

Is there an online stream for the Calgary game? I missed all the info about the games bein shut down.

Statiklullaby87 replied to Hockeytown0001's topic in General

He'll be the young, good-guy version of Pronger...