Hello,
I realize that this is my first post here, but am a long time Wings fan.  I even had my parents drive me to a local car dealership when I was eight to meet, then a rookie, Chris Osgood.  Since my own NHL dreams didn't quite pan out, I now run a small design studio out of Detroit.  We were asked to participate in an Art Show at Gallery 1988 in LA where the theme was to create an ad for a product featured in a film/ tv show.  While some artists chose hover boards, alien blasters, we chose the Charlestown Chiefs.  There is a great scene in Slapshot where Reg Dunlop is critiquing the promotional posters in Joe's office.  We took his suggestions and created the poster that Reg would have wanted.  The poster is a 16" x 20" three color screen print and is available in our
online store
for $25.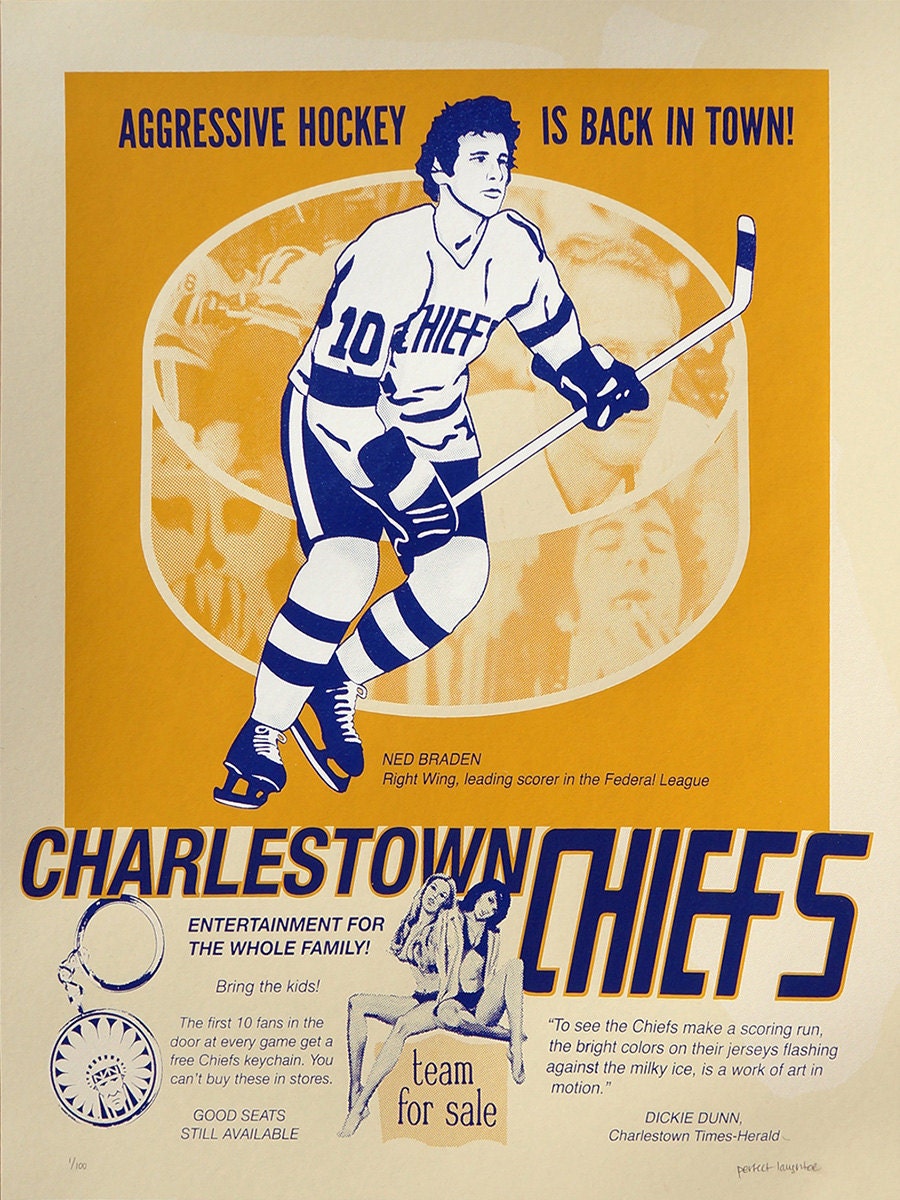 The specific scene scene from the movie can be viewed here:
I hope this isn't regarded as too spammy,  I just thought that you guys might appreciate it.
Dennis