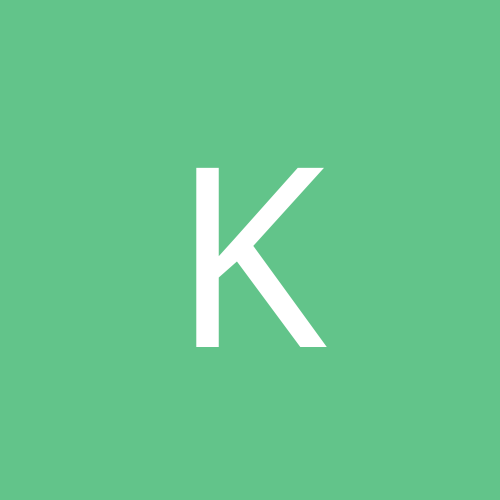 Content Count

46

Joined

Last visited
Everything posted by kugz
kugz replied to kipwinger's topic in General

Can somebody explain how/why the series was scheduled the way it was? Starting a best of 5 on the road for 2 games doesn't seem like the best setup. Glad they won the remaining 3 but that seems to almost be a disadvantage in a best of 5 series I get it they still got the 3 home games, but they had the possibility of only getting 1 Just wondering if there was a reason behind it

When asked how he felt about the game 7 suspension...

kugz replied to rrasco's topic in General

I am trying to understand how exactly this works If the race is close and the offensive team may beat the other player to the puck the play stays alive (correct?) As far as I see it, this is the scenario where the injuries would happen most, not when the defending team is easily getting to the puck first... I say either keep it touch icing or go straight to no touch icing...

Living in Kitchener I have been able to watch many great players develop with the Rangers. Even in there "rebuilding" years they have put some amazing teams together. I couldn't imagine if they had jeff skinner and jeremy morin back this year...I don't think there would be a team out there to compete with them. I believe Landeskog is ranked 1st in the draft currently, I don't think there is any chance the wings will be picking him up Kindl showed a lot of promise while he was in Kitchener, I think he is just lacking the confidence - which seems to be growing

kugz replied to jeff48109's topic in General

Would this not constitute as holding the stick(I guess for both of them)? hilarious though!

kugz replied to Hockeytown0001's topic in General

I understand that the reffing was horrible, albeit a lot of the penalties were legit. Bertuzzi's Goalie interference - shouldn't have been called - Heatley Goalie Interference - shouldn't have been called... The big one though for me even though it was killed off 40 second into the game you give the goalie a slashing penalty...wow want the home team to get a better start then they already had in the first 40 seconds of play...not to mention thornton bumped him before it happened and that slash is thrown about 40 times a game One other thing that really frustrates me is that holmstrom can get cross-checked and hacked non stop infront of their net with no calls(because of who he is) but any little thing by detroits net is not allowed. I think it was datsyuk who cross checked a player down by our net - penalty...a bit of a double standard Then stuarts penalty by our net, is it just me or did it look like the shark dove into the net? Either way with a 10-4 powerplay advantage the final score wasn't all that bad - unluck break/bounce on the winning goal...

60.1 High-sticking - A "high stick" is one which is carried above the height of the opponent's shoulders. Players and goalkeepers must be in control and responsible for their stick. However, a player or goalkeeper is permitted accidental contact on an opponent if the act is committed as a normal windup or follow through of a shooting motion. A wild swing at a bouncing puck would not be considered a normal windup or follow through and any contact to an opponent above the height of the shoulders shall be penalized accordingly. Unfortunately I don't see a clause stating if player is falling(diving) and doesn't maintain control of his stick no penalty shall be assessed....

kugz replied to nate94gt's topic in General

Ya I couldn't believe that hit when I saw it! Talk about dangerous... When I was watching the game I was thinking it should be a suspension...but obviously not only a 2min boarding

kugz replied to DraperFan MN's topic in General

I really do think even though phaneuf is having a not so good year... He should have been there. I think he would've turned his game up a notch and been big for Canada

Why waive may? Possibly beacuse of all the moves and talks going on right now, teams will have less interest in claiming him off waivers(with the other players out there going to waivers or on the potential trading block)... This will allow him to clear and then be called back up later(if needed - I say no)....

If There is a roster freeze, is that going to mean that Lilja can't be added back into the lineup until after the freeze is over? That is my only guess as to why they won't make any more moves...

Don't know if this is possible or would work cap wise but... What if we get rid of Maltby, and waive May(Bring up alligator to have enough forwards)....Then we have lebda and meech incase something happens with our D and can move them before the trade deadline if need be

kugz replied to Opie's topic in General

Ya...I almost went and dropped him off my fantasy team....

kugz replied to NeverForgetMac25's topic in General

DET/CHI - 4-1 PIT/CAR - 4-2

kugz replied to NeverForgetMac25's topic in General

DET/ANA - 4-2 VAN/CHI - 4-2 BOS/CAR - 4-0 WSH/PIT - 4-2

kugz replied to HockeytownRules19's topic in General

So will the game be on foxsports detroit or FSD+....I don't think i get the FSD+.... can somebody tell me what channel it is on dishnet?

kugz replied to NeverForgetMac25's topic in General

SJS/ANA - 4-0 DET/CLB -4-1 VAN/STL - 4-3 CHI/CAL - 4-2 BOS/MTL - 4-1 WSH/NYR - 4-2 NJD/CAR - 4-0 PHI/PIT - 4-2 WCC: DET ECC: WSH SCF: DET/WSH 4-1

kugz replied to XxGoWingsxX's topic in General

Honestly, We played a pretty good game...I still don't understand how some chincy calls are made by refs and some obvious calls aren 't... I am wondering why cleary was the last player in the shootout...I would've been happier to see sammy on that shot and I don't even like the guy half as much as I like cleary... I always thought the mule should be one of the top 3 for the shootout Is the mule no good in shootouts or what?

and here is the back of the jersey

Just got my winter classic Z jersey yesterday. Some differences from the real ones... lettering,lettering is on a name plate,in the middle of the collar it is white instead of red,the numbering on the back has grey.... Just a few things I noticed....still awesome!

I ordered a Zett winter classic from L.I.B. It is currently shipping, I will let you guys know how it is and post a couple pics.

kugz replied to timothy1997's topic in General

Sat. Philly's gonna fly over Phoenix buffalo better not hurt anyone on friday to stop this though!!! good Luck!