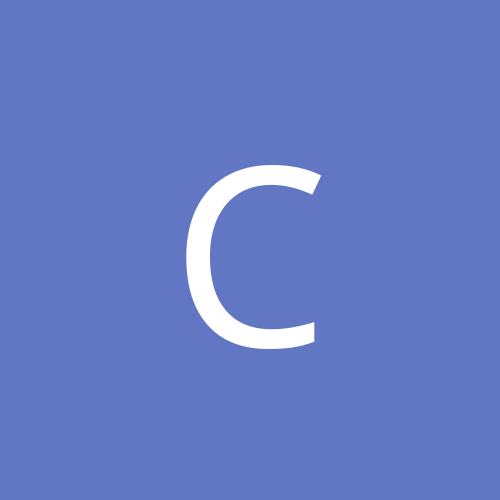 Content count

10

Joined

Last visited
I'm sure thats what caused all these hate posts.

Chris88 replied to Detroit # 1 Fan's topic in General

Chris Neil would be a great addition. He is a very good player for how gritty he is. But Ottawa shouldn't trade him. That blogger just said Jarkko Ruutu & Cody Bass are enough muscle for the team...thats pretty idiotic. Maybe against Toronto thats enough muscle but neither of those guys can hang with a heavyweight like Chris Neil. They will get beat around the ice. Hopefully Neil doesn't go anywhere in the West but Detroit. It would suck to have to see him destroy the Wings with his big hits.

Yeah I forgot about that. This season the Stars will be sending there prospects to several different teams. I heard Peoria is a main one. Not sure. I don't know how drafts work in the AHL. I heard Windsor was suppose to have a Arena built by next season to host a AHL team as the Cincinnati Mighty Ducks owners want to move there. Haven't heard anything in a long time though.

Chris88 replied to hckypete96's topic in General

Your nuts if you think the Wings are gonna win 68 games. Don't Wings still have the record with 62?

Chris88 replied to e_144's topic in Prospects

Ference used to be a good player. He still kind of is. He is a character guy. I liked having him playing for Grand Rapids. I think he is playing in europe now though. 7th overall is just bad though...he was good in juniors though.

Chris88 replied to Casey's topic in Prospects

Unless the IHL starts picking up the pace and becomes a solid prospect league...I'm sure the Wings will go back with Toledo. They had a good affiliation for a number of years. Not to many players wen't to the Wings but Grand Rapids and Toledo worked quite well together. Sending a player from Grand Rapids to Port Huron is kind of lame and a waste of time. It could work to get there confidence up though. Walleyes start in 09-10 so if the IHL doesn't become a very competitive league by the start of next season we should see them go back to Toledo for there farm club. Last year Fort Wayne was made the league pretty non-compeitive. Port Huron had a strong season but Fort Wayne just embarresed the league.

Chris88 replied to Canadian_Yzerman_Fan's topic in General

He will be back soon enough. He is a solid goaltender.

Chris88 replied to vangvace's topic in General

I'd rather they threw Hoss on the second line to have two dangerous lines then just one. Yeah, they sound like a terror but they can't play all 60 minutes of the game. That would be a good power play line though.

There not moving the team, theres still a team in Portland. They just changed affiliates. Dallas no longer has a AHL affiliate to my knowledge and Anaheim wanted a team closer then Portland so they changed.