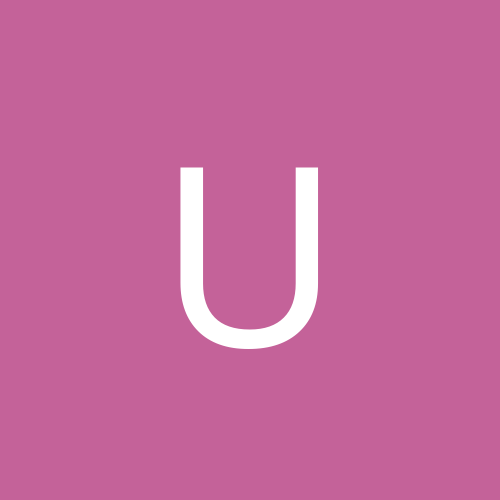 Content count

6

Joined

Last visited
Lidstrom's paycheck absolutely has something to do with him winning the norris or not. Hes widely recognized and has been paid as the best defenseman in the world. His game isn't the same as last year and certainly not even close to that of two seasons ago. Thats what happens when players get older. They deteriorate. Don't act as if Lidstrom was miles ahead of the competition(Pronger, Nediermeyer, Chara) since the lockout. Lidstrom has been the best defenseman, as evident from his Norris' but that was in the past. Just because hes the perennial winner doesn't mean he has an automatic claim to the award even when his play doesn't justify it. The Wing's defensive woes can absolutely be attributed to the defensive core, as a whole playing terrible and yes that includes Lidstrom. He isn't playing like the Lidstrom of old but hes still our #1. The Lidstrom love fest is getting old. Hes a great player, was a super star but is fading. It would be like saying Yzerman deserved the Hart in 2002. I won't even address the Datsyuk for Selke claim. Its been beaten to death and you've been proven wrong multiple times. The only reason you won't give up and even take it as far as to discredit Datsyuk's Selke is because the new russian is threatening to overtake the old russian(Fedorov). And again, you completely missed the point with the Lady Byng argument. Datsyuk's season HASN"T changed, as a matter of fact hes having a better year then the previous three. The players mentioned, specifically Marleau and St. Louis aren't having a better season then Datsyuk did this year or last. If Lidstrom had a better season this year than last, I would agree he would win a Norris but thats not the case, he regressed. That regression really cannot be seen in stats though. If Datsyuk scored 75 points this season, had 60 PIMS or someone like Marleau scored 100+ points and had 20 PIM, then obviously give the Byng to someone else. But Datsyuk has done nothing to lose the Byng... and its that simple. The Norris is Lidstrom's to lose and he has.

Sreit, Wideman and Green all have a better case for the Norris then Lidstrom does this season. Previous seasons should have nothing to do with it, as such, the Norris shouldn't be an automatic for Lidstrom just because he won it in the past. Its entirely based on this season and this season, Lidstrom is respondsible Lidstrom is the highest paid player on this team, he has the reputation of being the best defenseman in the league and by many Wings fans and Swedes as being the best player in the world. He has played average at best, not by Lidstrom standards but by superstar standards. If you're the highest paid player on the team, you're expected to perform at a very high level. Datsyuk is doing that, Lidstrom is our best defenseman but hes not playing at the level he played just a couple seasons ago. Hes aging, his skating has taken a hit and hes not overly physical. Problem with that? No and hes a great fit for this team and will continue to be our #1 D man. But that doesn't mean hes a Norris winner. Unless you're awarding it based on purely past performance, which would be a joke. Datsuyk actually has a claim to the Byng and Selke. This season, in comparison to last is nearly identical, except hes going to score more points. Logically, if he won last year, he'll win again this year. The same could hold true for Lidstrom if he was performing at the same level as last season but he has not.

unexplainable replied to Stu in Israel's topic in General

Do you do anything BUT bash Datsyuk? Zetterberg has never "Shutdown" any line this season. The top matchups always went to Datsyuk and he always excelled. Perfect example was the last San Jose game. Thornton/Marleau/Setoguchi wen't scoreless and San Jose's second line, being covered by Mr. Defense(Zetterberg) scored four goals. Zetterberg will NEVER win a Selke on this team as long as Datsyuk is here and he shouldn't for good reason. Datsyuk plays the same role, possibly better and vastly outscores Z. Honestly, I hope Datsyuk wins a couple more Selke's just so you'll finally end the discussion.

There isn't a 5 on 3 in question, actually if you recall it was a 5 on 2 but that is besides the point. Being fifth in 5 on 3 scoring is a joke when your team consists of Datsyuk, Zetterberg, Lidstrom, Rafalski and Hossa. Their PP is at 27% because they can ice an all star lineup for 1:30 of any PP. Shots and quality shots are two different things. Like I said, the main problem with the 5 on 3 currently is that they're using Datsyuk as the setup man, which is fine if hes on the right side but they use him on the left. Sometimes he and Z switch off but it usually takes a broken play. Watch highlights from 04-07, Datysuk playing on the right half boards is better than sex. Datsyuk is a playmaker with a good one timer when hes in tight. Zetterberg is a playmaker who takes a TON of shots and scores around 10 more goals a season then Datsyuk. Z is by no means a sniper, so i don't see the point in using him as the shooter in this particular play. If anything, use Hossa in place of Z. If you want to see this play in action just watch any Pittsburgh game. They even used it against us in the finals on "The play", Zetterberg robbed Crosby but it was the same play in question, its effective and should be used much more often. Teams ALWAYS take the cross crease pass away, which eliminates Datsyuk and Zetterberg and if Lidstrom and Rafalski aren't in the position to one time the puck when they receive a puck from Z or D, it again allows for the defender to force the play. The bottom line is that the play that Babcock prefers is low percentage and allows for even the most mediocre of defense to defend. Watch any game in which the Detroit goalie is pulled for the extra man, Babcock dusts this play off and uses it.

Everyone that has posted in this thread is what is the problem with this team. Getting too comfortable with the same old same old. Being comfortable with being "Fifth in the league" is the problem. This team is talented enough to be #1 in every relevant statistic and they're not playing like it. Changing up Raffy and Lids is a simple solution to get things going when its obvious, in games, that our regular PP isn't working. Instead, Babcock refuses to CHANGE, ever. This team is going to bounce out of the first round if they don't start capitalizing on every PP given to them. The Pens rode to the Finals on the back of an insane amount of PP opportunities. The Wings did so on team defense. Well its obvious, outside of Lidstrom and Datsyuk that no one else is commited to playing that style. If we're going to play run and gun, 7-6 games then the PP needs work and its that simple. Saying "It would have been 8-0" if not for Kipper is an excuse. He made one great save on Datsyuk point blank and the post help him four or five times. The score should have been 8-0 but instead of burying the easy chances they had, they lost the game in the shootout. Whats next? Osgood is going to start the first three games of the first round, blow two games single handidly and then Conklin will have to come in salvage what he can from the series? Babcock is motivating, tough coach but hes notoriously bad when it comes to recognizing when a change is needed. The only reason the Nashville series last year was even close was because Hasek stunk it up for two games and Babcock finally decided to go with Osgood. What if Arnott didn't get injured? Another first round sweep because Babcock wanted to prove a point? The entire point of an 82 game season is to establish a lineup and find which players you're comfortable with going into the playoffs. Osgood has blown, severely yet he'll still get a chance to "Prove himself" when it counts. The only person that needs to prove themselves is Mike Babcock in two upcoming seasons, with a less talented, cap stricken lineup that can't win games on talent alone.

unexplainable posted a topic in General

Babcock refuses to change anything. Its the same, on the powerplay, even though its epically good it can be better. Its a simple fix to and I know im not the only one that sees it. Datsyuk and Lidstrom are often being misused. Lidstrom and Rafalski need to switch spots on the point more often and Datsyuk is more effective playing on the right circle, not the left. A perfect example was during our long 5 on 3 during the Flames game. Z-D-H, Lids and Rafalski had nearly a minute and a half on the 5 on 3 and nothing changed. If anyone recalls the Anahiem series from 06-07 they will remember game six, the game Detroit was eliminated. Datsyuk scored two goals during the final two minutes, one being during a 5 on 3 and the other on the 6 on 4. How were the goals scored? It was the first and last time I seen the play run. Kronwall and Lidstrom were on the points but instead of Nick on the left, he was on the right point. This allowed Kronwall to dictate the play and wait for Lidstrom to one time the puck(Something he used to really be good at doing). With the threat of a Lidstrom one timer, instead of an injured Schnieder firing shots over the net, this meant that the Anahiem player was forced to pinch on Lidstrom everytime he got the puck. This then allowed Lidstrom to slap pass the puck to a VERY open Datsyuk, who shooting left, allows for a very easy one timer. This play really needs to be used more often, it worked twice in two minutes, nearly working a third time, again for Datsyuk. I know Datsyuk isn't really thought of as a goal scorer but Datsyuk NEVER misses when hes wide open near the crease. He was completely robed by Kipper during the last game, working this exact play. Datsyuk seems almost wasted being used on the left circle, he has no shot, so basically hes reduced to setting up whichever D man is at the left point. Which is fine, hes the best passer on the team but his shot, the one timer specifically is completely underrated. This is where the redundancy of Z and Datsyuk comes in. I think they should be split, Datsyuk and Hossa should be on the first PP and first 5 on 3 PP. Z can then take Datsyuk's spot on the second PP and 5 on 3. They're both very skilled but theres only one spot and it seems Datsyuk works better in this position. Im certainly not the coach but its just something I have noticed. It doesn't seem that Babcock is really receptive to change until its too late.