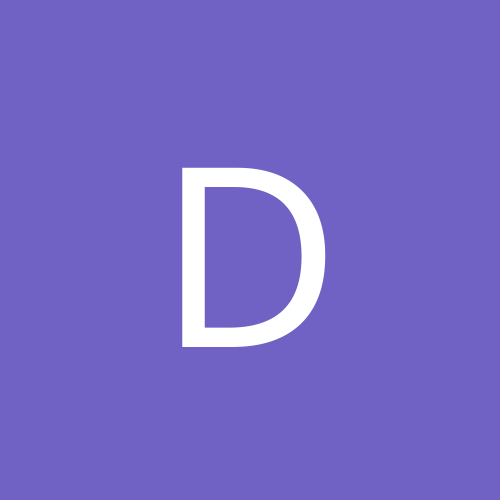 Content count

14

Joined

Last visited
About Doomster
Rank

Sharks magic number - 9

Profile Information
Gender
Location
Interests

49ers, Warriors, Giants, Sharks
Not sure I agree with the last part. I'm been a longtime South Bay resident and my father told me that 30-40 yrs ago, San Jose was just orchards and farmland. It was since the computer industry took off that San Jose and the surrounding environs started growing. I can't think of anything important that SJ did for CA after the Bear Republic period. But maybe I don't remember much from my California History class. No matter the history though, it is a vitally important part of the California economy now. Just wish the housing prices were lower.

I think the disparity will get wider with the effects of the recession.

Isn't Detroit taking over abandoned properties via eminent domain so they can demolish it and then shrink the city boundaries? You're right. Never been to JLA. Don't care to. Auburn Hills, another story.

HP Arena has a flat metallic roof that echos the noise so things seem to get loud in there. Great for hockey but really crappy for acoustics for a concert. Unlike the JLA, sellouts are common, it's modern, well light, and not in a ghetto. I don't believe the home record has to do with the poll results. It's probably how comfortable/uncomfortable the visiting players feel at the various venues.

Overrated? The Sharks aren't even overrated in the Bay Area. I'm not gonna get into a woofing contest here. I'll just let the action on the ice talk for this game and the series.

You got me there (although I am a closet Madonna fan)

They're not singing about Detroit. "They took the midnight train going anywhere"? They left Detroit probably to get a job. OK, you're right, they were singing about Detroit. Switching from music to sports: They play Journey in their arena. We play Metallica. Care to guess which team is edgier? There's blood in the water. Time for the Sharks to chomp on the octopus like that shark did with that swimmer in "Jaws". Go Sharks!

Given the circumstances that the Wings are from Detroit, shouldn't you guys be playing something from Eminem or Kid Rock? Or Madonna?

I prefer the other song by this band from the San Jose area - "Lights" Go Sharks!

The OP has Cleary on both the 2nd and 3rd lines. Does that mean that the Wings will dress 7 defensemen? Franzen-Datsyuk-Holmstrom Filppula-Zetterberg-Cleary Draper-Helm-Cleary Miller-Abdelkader-Ritola Williams, Lebda, Meech scratched Lidstrom-Rafalski Kronwall-Stuart Ericsson-Lilja

Doomster replied to Wings4Life19's topic in General

I think they Sharks close it out in 5 games. I think DET will win this game in some last hurrah and SJ will counter in Game 5. The Sharks will give us a scare. They always do. If this goes to seven, the Sharks will have all the pressure and I would lean towards DET winning it unless they are tired by then. If the Sharks chef this up, I expect Dougie to blow this team up. No way Patty and Nabby will be back. The window for the Sharks (and Red Wings) are closing. If you can't make a run during that window, time to make major alterations. BTW, I bet on the Wings for this game. But I am 0 for 9 this season betting on the Wings. Thought I'd ride my bad luck.

Doomster replied to Pat's topic in General

You know, being insulted by Wings fans about the Sharks is one thing. But him comparing us to SoCal and....gasp...the Ducks....well, that's below the belt.

Doomster replied to Zetts's topic in General

I voted other - the San Jose Sharks. Why would you do that? What are you suggesting? That the Wings go to a trap style and keep the D-men back?

Doomster replied to Hockeytown0001's topic in General

At which game? Game 3 or the ones in San Jose?