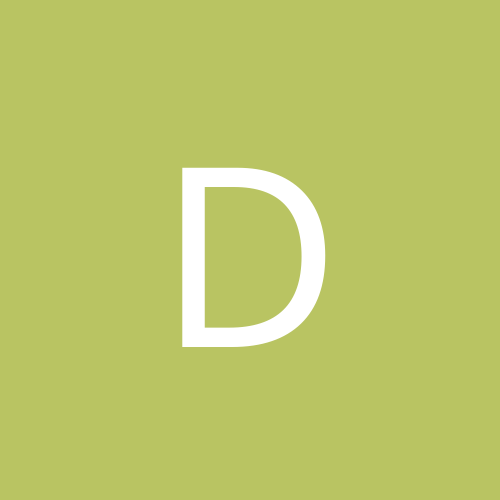 Content Count

7

Joined

Last visited
About decorideas
Rank

Mid 20th Century Old Fart

decorideas replied to Shaman's topic in General

Holland commented on some issues late Wed. evening at the conclusion of the Wings 3-day meeting. I don't have the link but check the Malik Report. I have to admit I really don't get any good vibes from what he said. I sincerely hope I am totally off-target but I believe Holland and Babcock are at opposite ends of the direction spectrum and Babcock will not re-enlist after next year. He's done and as good as gone. Holland said the Wings won't go after any "big names" in free agency but will listen to trade offers. Forget about a Top 4 D-man from the UFA market. Holland said the only UFA that definitely "out" is Sammuelsson. Almost all the forwards for next year are set (11-12 players), but still no word on Alfie. Six of the D-men for next year are set. I'm guessing Quincey is heading for Free Agency and the Wings will go with Kronwall, Ericsson, DeKeyser, Kindl, Smith and Lashoff. The 7th (and maybe an 8th) D-man will come up from GR. My gut tells me Babs wants one thing and Holland wants something different. Not sure who is at which end of the spectrum. If I had to guess I would lean toward the position that Babs wants experienced proven veterans and Holland wants to bring the Kids in and let them play. I wonder if getting Legwand was Babs' idea and Holland feels like he wasted resources for nothing. For all I know it could be just the opposite, but something doesn't sit right with Holland's comments after this 3 day meeting compared to the remarks that we heard a few weeks ago. What do I know? Nothing, absolutely nothing. We'll wait and see.

decorideas replied to Richdg's topic in General

I like what little I have seen of Tuch as well. He plays Center & RW and although his skating is described as "ungainly", he is really strong on the puck. The kid uses his size and strength very effectively to hang onto the puck and he apparently has a cannon of a slap shot plus a powerful wrister. I value skill and finesse (preference of Wings for 20 yrs) but we need big, strong aggressive forwards and D-men to compete with the elite teams. Mantha and Tuch (LH and RH) with a solid Center would be a potentially great line with a couple of years experience.

decorideas replied to Andy Pred 48's topic in General

http://www.theprovince.com/sports/hockey/canucks-hockey/Kuzma+Linden+gives+embattled+Edler+vote/9904383/story.html Vancouver has said recently that Edler is not going anywhere. Whether you believe that or not, is up to you. Personally, I don't believe it, but then I don't think Edler is someone we should go after.

Give us the layman's explanation for the Corsi and it's various categories. I'm an old fart & I haven't gotten up to speed on that yet.

decorideas replied to decorideas's topic in General

It would be interesting to see the playing times for the various D-men in each of the periods. But I kinda think there's something more to it. Did we play our top 4 guys mostly in the 1st & 2nd period and then turn the 3rd period over to the Kindl/Lashoff/Quincy boys? Something tells me no.

I tend to agree that Franzen is not anywhere near his potential. But he has played at a 60 pt per 82 game production level the last 4 yrs. The last two years he missed about half the season due to injuries. I can't quite see buying him out and replacing his production for the same amount of money unless you want to give the money to Nyquist (which he certainly deserves), but we already have Nyquist and we're going to keep him. Could one of the kids give us the same production for the amount of time Franzen plays? Possibly. I've heard great stuff about Sheahan and Jurco. But are they ready? The question for me is...... how much do we really believe our young kids will give us going forward? I'm talking about Sheahan, Jurco, Andersson, Teemu Pulkkinen, Tatar and, of course Nyquist. These guys need new contracts and they won't play for peanuts anymore. If we want to keep them, and I think we should (not totally convinced on Andersson yet), then let's sign them now for at least 3 or 4 years and get rid of Franzen.

decorideas posted a topic in General

The Wings gave up 58 goals in the 1st period over the 2013-2014 season and 67 goals in the 2nd period. Both of those totals were pretty good relative to everyone else in the NHL. Unfortunately, the Wings gave up 90 goals in the 3rd period over the season resulting in several lost games that should have gone into the Win column. They were almost dead last in the NHL in 3rd period goals allowed (Toronto gave up the most). Question is......why? What caused it? Poor conditioning? Bad strategy and coaching? Too many penalties? Whatever it was, if they fix that problem it should help tremendously going forward to next season.