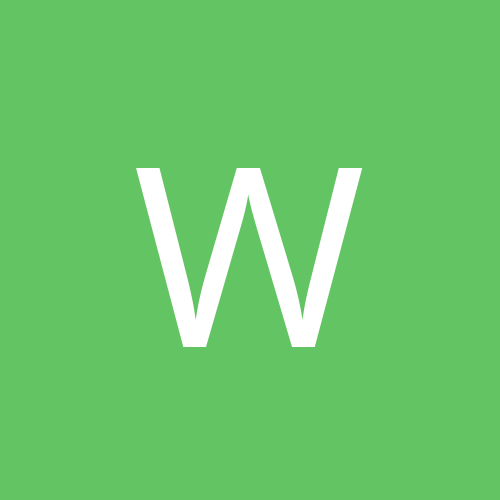 Content Count

111

Joined

Last visited
About WingMan56
Rank

Kronwall owns you


Birthday

11/09/1982
Profile Information
Location
Interests

School at GVSU, Playing hockey
WingMan56 replied to Andy Pred 48's topic in General

Where did you hear this? Seems completely random...the guy has never set foot in the Swedish Elite League, OR the Swedish 2nd league (Allsvenskan)..so it seems weird that the Griffins would randomly sign some guy from a 3rd/4th tier Euro league. Also odd that he'd even leave Europe for an AHL deal.

I guess I don't understand how Granlund, who was injured most of the season, made the team over Teemu. Seems weird.

Not sure what happened..he had a point per game in all the pre-world championship games, and then he didn't make the final squad. Did he get injured? Or did Finland just decide to go with a more veteran team? Edit: Just saw that Granlund made the final cut and has been playing for Finland in the WC's...not sure what happened with Pulkkinen.

WingMan56 replied to shaeb30's topic in General

Minard and Johnson are both under contract with Detroit again next season (sadly). They will be in GR unless the wings find a team to loan them to. Parkes, Ferraro, Fournier and possibly Nestrasil will all be in GR next year also. I HIGHLY doubt Axelsson, Pulkkinen or Jarnkrok will be in GR.

WingMan56 replied to skacore's topic in General

It's probably a good thing most of the core will be gone..the team struggled most of the year. I think Mcnamara or the Wings tried a "rebuilding" year where he went more with youth and speed (Kolanos, Hussey, Brooks), and it kinda backfired. So I wouldn't be surprised to see him load up with veteran offensive talent (maybe the return of MacLean?), and a veteran D-man or 2. The checking lines should be pretty good..I assume Ellis will be retained somehow, and both Oulahen and Helm will be in the fold. The D looks relatively solid with Quincey, Kindl, Meech and Ericsson, so they really just need one or 2 steady veteran(s) like a Helmer or something like that.

WingMan56 replied to emmerton10's topic in Prospects

Helm will be a good one...he won't set the world on fire with offense in the NHL, but he could be a Draper with better offensive upside. Think 04 Draper.

WingMan56 replied to Andy Pred 48's topic in Prospects

I believe the Wing's have already invited the Donati's to next years camp. But that doesn't mean they won't sign with another team before then. Jorgenson will probably also be invited back.

WingMan56 replied to arin's topic in Prospects

All of the Russians will likely finish their careers in Russia. None of them have done anything to earn a contract. Sundin is extremely inconsistent and is playing in a very low level, I think he's playing in Finlands 3rd level. Kollar is interesting. I mentioned last year that they should sign him and bring him over, but he doesn't appear to be on their radar for whatever reason.

WingMan56 replied to Wingtastic's topic in Prospects

Justin Abdelkader was a Wings 2nd rounder in '05. He plays for MSU

WingMan56 replied to motorcitykid's topic in Prospects

Dick Axelsson and Shawn Matthias also. Jeff May is one of the top D prospects and will be signed this summer too. He could be a future #5 D-man.

WingMan56 replied to Aussie_Wing's topic in Prospects

I think the kid would be better off playing a year in Grand Rapids. He's young..why rush him? The AHL will stll be a big step up for him, so it's not like his game will go stale. With recent comments by Wings management saying that they aren't going to rush Jimmy Howard, I think they should take that into consideration with Kindl.

WingMan56 replied to Aussie_Wing's topic in Prospects

You can throw Jeff May in that group too. He's supposedly a Quincey clone, a big (6'2 200) rugged guy who skates well for his size and can move the puck. He should be signed this summer.

WingMan56 replied to Mighty Wings's topic in Prospects

anyone who plays a CHL game can not play in the AHL until they are 20. Bergfors never played in the CHL.

He's playing on a horrible Grand Rapids team, so not much he can do about his numbers. They've hung him out to dry.