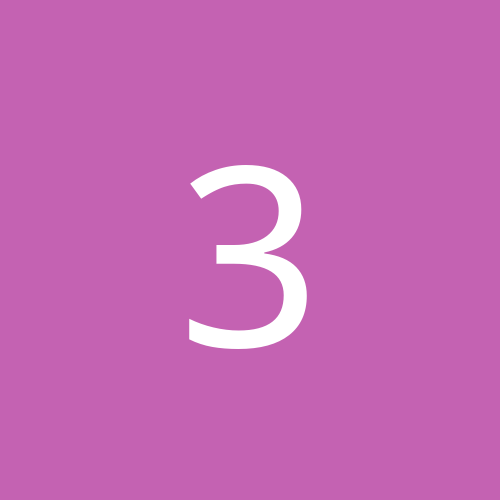 Content count

4

Joined

Last visited
About 3Hasek9
Rank

Penn


Birthday

01/16/1987
Profile Information
Interests

baseball, hockey, movies, music-springsteen, aerosmith, u2, zevon
3Hasek9 replied to wingfanatic4alltime's topic in Other Sports

soriano and bj ryan are the two most overrated players in mlb.

i strongly disagree about pitching being more of a problem than bats. our team was 17th in runs scored--hardly remarkable but certainly not terrible. our batting average and slugging percentage (as well as ba with risp) were top ten in baseball. this is all with an offense featuring first and second basemen who joined the tigers well into the season, and a rf and ss who played significantly less than would be expected for future seasons. our offense has two significant weaknesses, neither which i would qualify as a problem with the bat (though one would be justified in doing as such): lack of speed (22nd in steals with mediocre--13ish--completion rate) and inability to walk (dead last in the majors in walks, dragging our obp to 27th in the league). our speed is not improved at all, and i guess all we can is hope that people start walking. with a lineup that, though perhaps not healthy, will be healthier than that of last season, our offense should improve from it's respectably mediocre run scoring rank of last season. our relivers era was 11th, but we were 22nd in save percentage. meaning: middle relief and setup (to a degree) were solid, but our closers' position was bad--really bad. don't expect todd jones to be a huge improvement. he did amazing last season, but in 2004, he saved 2 games and blew 6 (4.15 era) and in 2003 he blew 5 saves and converted none (7.08 ERA!!). 2002: 4.7 era with 1 save and 2 blown. 2001: 12 saves, 8 blown, 4.24 era. he amassed a good lot of holds, but the blown saves-to-saves ratio and the ERA's are definitely cause for concern. i'm not sold on 9th-inning improvement. our starter ERA was 24th. yep--pitching was out problem. rogers is also coming off of a great year, but his two previous seasons involved ERA's of 4.76 and 4.57. bonderman and robertson have been steadily improving, thankfully. unfortunately, maroth did worse last year and our 5th spot will be occupied with an unproven pitcher. in a rapidly improving division, the tigers chances for success remarkably get worse.

3Hasek9 replied to Bruce Campbell's topic in General

no one not supporting the red wings (and probably very few that are) would consider that a fair trade. 2-time vezina winner, olympic gold medalist, hart finalist for a guy who has only 2 playoff wins and has never played more than 41 games in a regular season.

3Hasek9 replied to WindsorPlaya's topic in General

i'd take chara since the man is a beast--one of the most physically punishing d-men out there. he'd be a greater physical force on the blueline than anyone the wings have had in the last 5 years. i don't think we'll get any of the three. the cost would be justifiably too steep for chara and redden, and i think jovocop will command prohibitively more than he's worth.

how long is primeau gone for? i don't recall hearing any expected date of return. i'm curious to know when he'd be back. the point about trade v. ir-substitute is a good point. i didn't read the article, i just made the not-too-good assumption that it was a trade. another general point on this trade: the flyers offense is their strength right now; it's their defense that needs fixed. weight seems superfluous. hopefully pitkanen will return healthy and resume his incredible season, thereby significantly bolstering the flyers' d.

i don't understand the rationale behind the move. primeau is their leader and has become a really solid defensive forward. weight is meh to meh+ defensively; he is mainly a playmaking center. the flyers already have a nice glut of offensive centers: forsberg, carter, and richards. though weight is at this point better than the latter two, the loss of the captain and selke-caliber player is not worth the luxury of another scoring center. furthermore, i don't know why even the blues would take a guy currently out with concussions.

kenny rogers is not a start. he's 16 million dollars of wasted salary for the next two years. the tigers are awful gamblers. sign anyone willing to come here? what, percival, you have no durability and are declining at an alarming rate? signed. magglio, you are coming off of a major injury and no one else is interested in you, and you want an exorbitant contract? signed. pudge, no one's interested in you, and you are an old catcher looking for a long term contract? signed. look at the best players on the tigers roster (it's unfortunate that these are our best): guillen, polanco, shelton, bonderman (almost an all-star before tanking), robertson (best ERA on our team). how many were acquired through free agency? making trades like those for polanco and guillen are wise gambles.

great points. the teams that succeed, with the exception of those that have 100million+ payrolls, succeed due to smart, bold trades and prospects. chicago white sox did not sign all sorts of free agents to build their champion. they acquired key components (garland, buehrle, podsednik, konerko) through other means and filled in the gaps with bigger name free agent signings. same with the twins. and the indians. the phillies almost grabbed a wild card spot, and they relied heavily on guys like abreu, burrell, utley, howard, meyers, and rollins, all of whom have spent most if not all of their careers in philadelphia. look at how atlanta wins the division every year. oakland stays very competitive, and that's a team built largely through the draft and trades. attempting to sign every free agent out there is not the way to build a club.

maroth is not our number 2. robertson or rogers would be. i think you are right that jones will be anointed closer. if rodney proves himself, i think he will get a chance to take that role. german wasn't used as a closer (3 save opps all year). i think you give too much credit to the makeup of the pen. i don't think anyone but jones has a guaranteed job. spurling, german, walker, and rodney were major disappointments at one point or another. rodney might have a guaranteed spot, but i wouldn't be surprised to see him left off the roster if he has a truly awful spring. walker might be set simply because he's a lefty. i would not be surprised to see zumaya, grilli, or colon push out german and/or spurling in the pen. i doubt ledezma will be playing in the mlb: he was terrible in toledo.

the only examples you give are randy johnson, roger clemens, and jamie moyer. the randy johnson example, as per your implication, contributes nothing twoards the argument in support of rogers. you cannot compare roger clemens with anyone. he transcends the plane of comparison. the most dominant pitcher of the last 25 years. 300+ wins, 4500+ strikeouts. in a 22-year career, clemens has only had an ERA above 4.5 for one season. kenny rogers has had an ERA above 4.5 in two of the last three seasons. kenny rogers has never finished a season with an ERA below three. clemens has done that in half of his seasons. clemens career ERA is over a run better than rogers. clemens has SEVEN cy youngs. rogers has none. i do not believe you are trying to say rogers is anywhere near as good as clemens. my point is simply that clemens exists on a plane so far beyond rogers or anyone else, that comparison is impossible. your moyer example is good. unfortuneately, it too has significant problems. namely, moyer, in the last 5 seasons, has had an ERA below what rogers just had three times. in the last three seasons, rogers ERA has been below 4 twice, above 4.5 twice, and above SIX an additional time. the moyer example may actually hurt you. since turning 41, which is the youngest rogers will be in a tigers uniform, moyer's cumulative era has been 4.75. none of the tigers four main starters had an ERA that bad last season. the moyer example shows why signing a 40+ year old to a multiyear contract worth a good lot of cash is a bad idea. the same stats i cited before are reason to be weary of rogers: awful whip, terribel down the strectch, weak in two of the last 3 years. a multi-year contract for rogers is dumb. spending any more than 6 million per is dumb. dave dombrowski is dumb.

for 5.5 per, jones isn't bad. not great, but not atrocious. good signing. if the rogers deal is on, i'm upset ("As of Wednesday, the Tigers' interest in Rogers had cooled."--from freep today). he's one of my least favorite players. aside from attitude, here's why we should not have given/give rogers a TWO YEAR DEAL worth 8 million per: he's 41. unless you're randy johnson, you do not get a two year deal as a 41-year old starter. plain should not happen. in two of the last three seasons, his era has been 4.57 or above. how about how rogers was down the stretch: 5.25 era in august, 4.74 era with 50 hits and 12 walks in 38 innings in september. for the year, he has a 1.32 whip. bonderman, robertson, and maroth are all within .05 of that. 2 years, 16 million dollars. i hate dave dombrowski. there is absolutely zero excuse for him having a job. keeping johnson on a 1-year abritrated deal would have cost have as much per year, would not come back to kill us in 2007, and wouldn't have been terribly worse (rogers is better, than jj, no question) all things considered (2-years, cash, age).

jones: jury's out until i see the money involved. the tigers needed to get anohter bullpen arm with the ability to close: it's plain too risky to have rodney as the de facto closer. though jones was quite bad for all but one of the last 4 or so years, he is better than nothing. hopefully rodney will find the slider and develop the confidence needed to take that role.

what basis do you have for that? just about everything I have read has him platooning with Logan in CF, or being part of a 4-man outfield rotation in some other manner. from a det news article by lynn henning. inidcations are that granderson stays, so why do you say so confidently that he's traded? because every team wants to trade away their top positional prospect?

don't be mad at vazquez. if the details are accurate, vazquez just saved us a from a terrible deal. he's been terrible the last two years. in 2004, his era was near 5. this year, he had a 4.42. nate robertson wasn't that much worse, and nate robertson wasn't pitching in the worst division ever, pitching against pitchers at the plate, and earning ELEVEN MILLION DOLLARS!!! vazquez is a meh pitcher who ended his prime as a 27-year-old. he's currently overpaid, and to give away our best position prospect and a guy who can tease triple digits on the gun (with control to dominate the minors) would be ridiculously stupid. in 2007, i would prefer to have zumaya over vazquez on a pitching staff. i hate dave dombrowski. a big name becomes available, so we must make a ridiculous attempt that will ultimately cripple our team. dombrowski's good trades (for major leaguers): for polanco and guillen, two guys who weren't in huge demand and were overlooked. questionable moves: offering pavano and beltre a ton (saved from ourselves, again), signing magglio to a potentially $100 million deal when there was no competition for his services, signing an old reliver with absolutely zero durability to a two year deal, dumping the farns, letting jj walk, hiring a sub .500 career manager, etc. etc. etc.