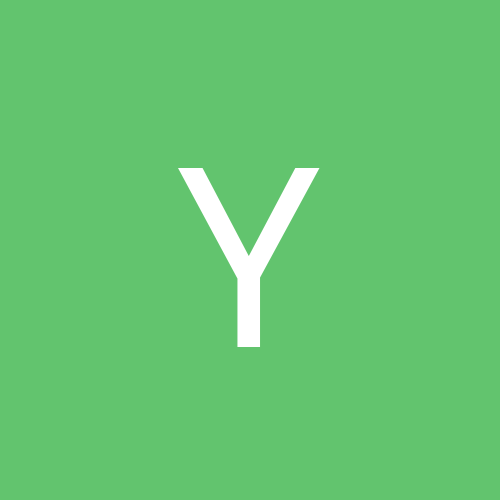 Content Count

310

Joined

Last visited
About Yzerman191
Rank

4th Line Grinder


Birthday

11/27/1989
jthiel86

reacted to a post in a topic:

Jim Nill takes Red Wings' director of amateur scouting to Dallas

Yzerman191 replied to wheelchairwing's topic in General

I love how people spout off all of this banter about Nill being better than Holland because of XYZ and being the "real GM" in Detroit, and then they go complain in other threads about every signing and draft we've made over the last several years. Which is it people? This is probably going to have fairly insignificant effects overall. I actually can't remember the last North American impact player the Red Wings drafted. I guess Darren Helm in 2005 or Jimmy Howard in 2003.

Cloune

reacted to a post in a topic:

Wings sign Alfredsson to 1-year, $3.5m deal (+$2m bonuses)

Frozen-Man

reacted to a post in a topic:

Wings sign Alfredsson to 1-year, $3.5m deal (+$2m bonuses)

Yzerman191 replied to ogreslayer's topic in General

This deal is a great fit for the Red Wings. It makes the team better in the short term and makes sense long term. While they need help at forward, this is such a lousy class of free agents that signing a good veteran player like Alfredsson to a 1-year contract opens the door for long term help next year with a free agent crop consisting of players like Kessel, Vanek, Gaborik, Sedin/Sedin, Bergeron, Heatley, Thornton, Marleau, etc. If even half of those players reach free agency, that will be a good group of forwards to choose from to bolster our offense. Much better than overpaying for long term contracts for players like Bozak, Clowe, Clarkson, etc.

Yzerman191 replied to Euro_Twins's topic in General

I don't really get the angst that the Red Wings aren't willing to meet the insane contractual demands of the so-so pool of free agents available. Holland being conservative in years past is the reason why we're not in a cap crunch the way most of the other large market franchises are now. In fact, as the summer progresses (and next year rolls around), we could very well be the beneficiaries of the cap crunch these teams have imposed on themselves. When Holland screws up and we need to use a buyout, we're talking about clearing a roster player making $2.5-3M for one more year. Other teams (Philly, Tampa Bay, NYR, NYI, Vancouver) are finding themselves stuck deciding whether they want to pay a player millions of dollars not to play for them for another decade-and-a-half to come. In all likelihood, the deals that Lecavalier/Clarkson/Horton receive are going to end up looking just like the Bryzgalov/Wisniewski/Richards got - gross overpayments resulting from GMs rummaging through a weak free agent pool. Sometimes the best move is the one you didn't make - can you look back at any of the last 3-4 summers (not counting Suter/Parise) and fault Holland for not signing the premier free agents for their contractual demands in retrospect? With that said, I totally agree that Holland is loyal to certain players to a fault and is completely inactive in the trade market. Ray Shero and Stan Bowman are two GMs that have done very well for themselves (the way Holland used to) in the post-lockout era with trades.

Yzerman191 posted a topic in General

The truncated season has made all of the major awards a much closer race than they otherwise might have been - one bad streak, or one small injury, and suddenly the race completely changes. With the regular season nearing completion, who is the favorite for each NHL award?

Yzerman191 replied to 55fan's topic in General

Maybe this has been mentioned already, but I personally don't see the need for a limit on contract length. If they want to address the issue of circumventing the salary cap by adding on additional years at the end of the contract, just change the rules going forward to make the cap hit for each year be that of the player's salary for that year. That would end the signing bonuses and the cap circumvention, but would still allow players to sign lifelong contracts for the sake of security.

Yzerman191 replied to a topic in General

Am I the only one who actually feels bad for the Predators in all of this? They finally get a cup contending team and it's dismantled in a single offseason.This is a lose-lose situation for Nashville - they'll lose a lot of fans if they don't match the offer sheet, and they risk financial peril/locking up too much money in one player if they do match. Either way, this is a hard hit financially for Nashville. How this contract is valid is beyond me. The entire purpose of the CBA and NHL salary cap was to allow small market teams to compete with the larger market teams. The way this deal is structured (being so heavily front-loaded) basically allows the large market teams to beat out the small market teams for any free agent they want to pursue. I'd be worried this could start a precedent, but they'll probably address it in the next CBA in the aftermath of this offseason.

Matt

reacted to a post in a topic:

Parise and Suter - how much are they really worth?

DatsyukianDangles122

reacted to a post in a topic:

Parise and Suter - how much are they really worth?

Yzerman191 posted a topic in General

Due to the desperation around the board to obtain Parise and Suter, really the only two high profile UFAs this year, I've seen figures all over the place on how high Holland should go. Realistically, what are they worth? When should Holland just walk away? Ryan Suter has never finished top three (or even top five) in Norris voting. Maybe he's just underrated, but last year, for example, he finished 15th in Norris voting. The most points he's ever had in a season is just 46 - one might say he's similar in offensive capabilities to Kronwall or Wideman, both of whom are around ~$5M. He's also largely considered to be the second best defenseman on his own team (which isn't necessarily a knock on him). With that said, he's a big hitter, has a great shot, and is only 27 years old. If push comes to shove, what is he worth? Is he worth the $7M+ that is being thrown around? Is he worth more than Chara, Keith, or Weber? Zach Parise is three seasons removed from scoring in the 40-goal/90-point range. He had 69 points last year in the regular season (his first after a huge knee injury), and just 15 points in 24 playoff games. His 31 goals are just 6 more than Hudler's 25, and 2 more than Franzen's (the LGW scapegoat) 29. Parise has a great work ethic, and is also known for his two-way game. However, one might argue (again) that he's not even the best forward on his own team, and his accomplishments to date don't rank him up with the league's elite. People have put huge price tags on his head - $7.5M-8M. Is he worth it? Crosby is rumored to be looking for $9M, Stamkos is locked up at $7.5M, Kovalchuk is locked up long term for $6.7M, etc. How high is too high? When does Ken Holland walk away, and think about pursuing Perry, Getzlaf, Iginla, etc. the following year? What do you think?

Yzerman191 replied to Hockeytown0001's topic in General

Post lockout, the Red Wings are 5-7-3 without Lidstrom. Disregarding how amazing it is that he has only missed 15 games in that time frame (and recognizing the fact that it is a small sample size), it makes you cringe a little bit thinking about him retiring anytime in the near future. And yes, I recognize this game was long gone with or without Lidstrom.

Yzerman191 replied to Hockeytown0001's topic in General

I love how Mike Modano can quickly go from season scapegoat to playoff hero in the eyes of the fans. I'm thinking it probably wasn't Abdelkader being in for Mike Modano, or Draper in for Miller that has made the difference in this series. Rather, it seems that many of our big playoff guns and role players (Franzen, Filppula, Cleary, etc.) have completely disappeared. And actually, Lidstrom, Datsyuk, Zetterberg, and Howard have all been very impressive thus far.

Yzerman191 replied to Uncle Danny's topic in General

Henrik Sedin as the best passer ever? Don't you think that's a little bit over-reaching? Gretzky's assist totals are higher than the next highest's players total points, not even mentioning the statistics of some of the guys below. My list, in no order, would involve Gretzky, Lemieux, Forsberg, Oates, Jagr, and perhaps Sakic, Yzerman, and Francis scattered in there. Also, a player that has yet to be mentioned is Paul Coffey. And as previously mentioned, Thornton, Datsyuk, Crosby, and Henrik Sedin could be mentioned as some of the best set up men of the last five or ten years.

The younger players will have their time. If Forsberg's comeback attempt had actually worked out, he would have been much more of an asset to the younger players than a detriment. On a young Colorado roster, veteran leadership is a valuable asset. Also, it was a fairly low risk deal: the Avalanche offer a relatively small contract to a veteran player who has, in recent years, continued to maintain above a point-per-game pace and excellent two-way ability. In doing so, they take away a roster spot from a guy who, in all actuality, probably wouldn't be playing in the NHL on many rosters throughout the league. Additionally, if the Avalanche didn't think he was potentially worth a roster spot over one of their rookies they wouldn't have offered him one.

Who is it really hurting for Forsberg to attempt a comeback? The Avalanche were fully aware this was "experimental" at best. Forsberg has never left the game due to a lack of motivation or desire to play; he has always been sidelined by injuries. At the end of the day, when he's 60 or 70 years old, he's going to be able to look at this 2-game comeback attempt and think, "I have absolutely no regrets," because he knows, without a shadow of a doubt, his body simply could not take it anymore, and he tried everything he could to continue playing the game he loves out of sheer desire to play. That's admirable in my opinion. EDIT: In addition, each comeback attempt he made he made a real contribution to his team, and was well over a point-per-game from 2004 to 2010 (his injury-plagued seasons). Also in that time frame, he was a +47 - still a remarkable two-way player.

Yzerman191 replied to Hockeymom1960's topic in General

Stupid move by Godard to come off the bench and fight. Johnson isn't even the starter, and considering he challenged the other player, he can likely handle himself. For a Pittsburgh line-up already depleted of Crosby, Malkin, Kunitz, Cooke, Letestu, and Comrie, they really can't have Godard earning himself a lengthy suspension by leaving the bench.

Yzerman191 posted a topic in General

http://www.mlive.com/redwings/index.ssf/2011/02/red_wings_valtteri_filppula_ou_3.html Looks like he'll miss a minimum of three games and will be re-evaluated again next week. Ken Holland is saying that he'll be out, at the very least, a week, and at this point is considered to be "week-to-week."