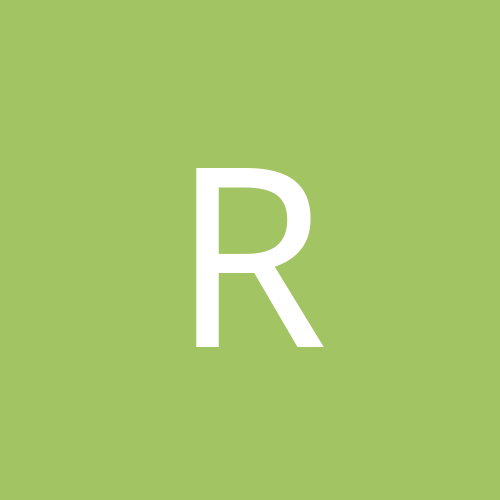 Content count

27

Joined

Last visited
RedWingsJunkie posted a topic in General

Scott Burnside posed the question today if the Wings might be interested in Ray Emery as he is getting ready to try and return to the NHL? I am not sure what I think of this. Ray has had some off ice stuff in the past and of course he has had big time injury concerns. It seems as though Ozzie is done for the year which means that the Wings have to hope that Jimmy stays healthy. Part of me says if the Wings could sign Emery for next to nothing as an insurance policy it might be worth it for the rest of the year. Emery would not have to clear waivers and he has played in the Stanley Cup Finals before so those are positives. I am not sure what options the Wings would have without having to trade anything to ensure some depth in goal for another playoff run this spring. I am not totally sold on Emery but in the short term maybe he would be a nice fill in just in case Jimmy got hurt.

RedWingsJunkie replied to a topic in General

Unless Larsson is an obvious second coming of Hasek or Roy then you really have to be blind not to understand how things work in the Wings organization. You think that Larsson may realize that guys like Darren Helm, Derek Meech, Kyle Quincey, Jonanthan Ericsson, Jakub Kindl, Matt Ellis, Joey MacDonald and Jimmy Howard, just to name a few, would have liked to make the NHL sooner and longer then they did before putting in years in the AHL. The Wings have established a long history of bringing young players along as slowly as they can, allowing them a good chunk of seasoning in the AHL. It is for this same reason that the Wings left the Fabian Brunnstrom sweepstakes a few years ago and instead went after Ville Leino. Brunnstrom wanted to play in the NHL and Leino was willing to play in the AHL. Who is doing better now? Leino looks like a big fish that got away and Brunnstrom, well he is struggling to score in the AHL.

RedWingsJunkie replied to Booster313's topic in General

Every year at trade deadline time I am reminded just how much the salary cap sucks, if I need a reminder. I realize as a Wings fan and having an organization that is willing to spend money has "spoiled" me, but the only thing that the cap does is punish successful teams. If an owner wants to spend their money to bring in more players then why aren't they allowed to? The cap has changed everything about the game. I don't have any doubt that it is limiting what players stay in the NHL. It is hard to pass up some of the money in Europe if you will be getting more playing time and double the salary. I know it has been mentioned before but put some kind of soft cap in place. Let teams spend as much as they want and set an upper limit of whatever, $60-$70 million, then tax the team dollar for dollar if they go over the soft cap. Ask the Blackhawks how different their team would look if they had that flexibility. Not that I care about Chicago, but they are the poster child for whats wrong with the cap. They had to tear their team apart to stay under the cap.

RedWingsJunkie replied to Canadian_Yzerman_Fan's topic in General

This is not a close race at all. Lidstrom already has the same number of Stanley Cups as Potvin and has twice as many Norris Trophy's. Potvin never won a Conn Smythe, Lidstrom has. Potvin never won a gold medal, Lidstrom has. Lidstrom doesn't need any more achievements to overshadow Potvin. The only area that Potvin beats Lidstrom in is physical play, Potvin was nasty guy to play against. The last time I checked Bobby Orr did play and he wore #4, saying what you did is like asking if Gretzky or Lemieux wore another number would you pick someone over them. There will never be another Bobby Orr but Denis Potvin is not Bobby Orr. Potvin only had to "compete" with Orr for 2 seasons before Orr's career was effectively over. As good as Potvin was and he was very good, Lidstrom is just better. One can argue that if Lidstrom were Canadian or American he would have been recognized even earlier. I was stunned when I got to #5 and it was anyone other than Lidstrom.

RedWingsJunkie replied to T.Low's topic in General

I didn't realize that Howard Dean use to announce for the Av's!!!

RedWingsJunkie replied to HankthaTank's topic in General

Each Cup was awesome, but I don't think you can match how special the "first" one was in 97. With the team having gone so long and with so many heartbreaks in the years before it was just amazing. It is hard to compete with watching the entire Red Wings team stop Stevie from coming back to them with the Cup and instead waving him on to skate the Cup around the rink basically alone. That was a special moment, one that I have not seen since.

RedWingsJunkie replied to 96warrior's topic in General

I guess I don't understand what the problem is. Is it that people just have to be pissed off about something? The Wings got Miller for NOTHING. Well, other than if there is a waiver fee. Nobody is suggesting that Miller is going to be another Yzerman or something. But the guy has good speed, has played in the Stanley Cup finals before and is not only pretty versatile, but cheap. If he doesn't make it in Detroit whats the big deal? I seem to remember about 16 years ago the Winnipeg Jets gave up on a speedy/versatile forward and the Wings got him for $1. Kris Draper had scored a grand total of 3 goals and 0 assists in 20 games over parts of 3 seasons for Winnipeg before the Wings got him. Drapes came to the Wings and found a home. Miller may never end up being another Draper, but these are the kinds of moves that Detroit has become famous for. It just seems more times than not they find a little magic. After all it isn't like Kenny Holland deserves any kind of break. It's not like the Wings have won 3 Stanley Cups with him as GM or something. Lets all just keep bashing Holland about what a crappy GM he is because he just went out and picked a guy off waivers that cost the team nothing.

Technically Toronto has won the Cup 13 times. 11 times as the Maple Leafs once as the Toronto St Pats and once as the Toronto Arenas.

RedWingsJunkie replied to a topic in General

First of all I am sorry but the Rangers have basically told Lundqvist what they thought of him giving him a one year deal. They rather go out and sign two new players to long term contracts, then reward a goalie who has won more games in his first two years than any goalie in team history. Lundvist gets a one year deal instead of a long term contract? They nearly take him to arbitration to nickel and dime the guy. What happens next season?? My question is now, what is his status next season? Is he an RFA or a UFA? If he is a UFA the Rangers have shot themselves in the foot with this deal! He deserved a big raise, but Drury and Gomez aren't gonna strap on the pads and play goalie. I might be biased having played my share of goal in my life, but goaltending is the most important position on the team. If Lundqvist can hit the market next off season I am telling you right now he is gone after being treated the way he has been. As far as the Rags defense, I have no idea what happened to Rozsival in the last 2 seasons because until then he was right on par with almost the rest of the defensemen on the Rangers, that being below average. He has been very good, Malik is solid but he's never scored more than 23 points in a single season and he is not an offensive minded d-man, but Mara makes up for that because that is all Mara can do. The teams defense is weak from top to bottom. They don't have a true star in the crew. They aren't even as deep on D as they were last year, they lost Rachunek to the Devils. If Rozsival ever got hurt the Rangers would have a heck of a time replacing him. They need help on their blueline.

RedWingsJunkie replied to RainingBlood's topic in General

I agree with you. I like a good tussle just as much as anyone, but Boogie can do only one thing. If the Wings bring in a Sheriff find somebody that has a little more ability than Boogie. I say bring back McCarty!!

RedWingsJunkie replied to ShanahanMan's topic in General

You are actually counting Asham as a scorer?

Well if Fedetenko went for almost $3 mil, maybe Ekman would cost to much anyway. Don't get me wrong I'd love to add a few bigger guys, but first off the Wings are on a budget and second a ton of guys are already gone. But highly gifted offensive big guys don't grow on trees and they don't come cheap.

Amen to that. If somebody wants a goon then Chris Simon and Matthew Barnaby are available. It shouldn't be just about getting even with somebody. The Wings have a talented team that is not that far away from bringing another Cup back to Detroit. Losing Lang, Bertuzzi, Calder and Schneider hurts the offense. Ekman isn't the "goon" answer, but the team needs offense and he can provide some at a reasonable cost. McCarty is available the Wings could bring him back for $500-750K most likely. Granted the Wings team is not a bunch of pukes, but you don't have to have a bunch of pukes to win. Anaheim beat Detroit because Detroit's defense was not the same group that started the playoffs. The Wings hung tough and they out hit Calgary and San Jose and both those teams were suppose to eat Detroit alive, didn't happen. This team is tougher than some give it credit for being.

What one player is going to stop all that from happening?

I understand the "big" thing, but one guy is not going to make the whole team big. Bertuzzi didn't do it and none of the guys left as free agents are going to do it. I know Ekman isn't Bob Probert or Cam Neely, but he has some talent and he could thrive playing with all the other Swedes. If the Wings could sign him for $1 million or less and he scored 20 goals next season I don't think many people would be complaining.