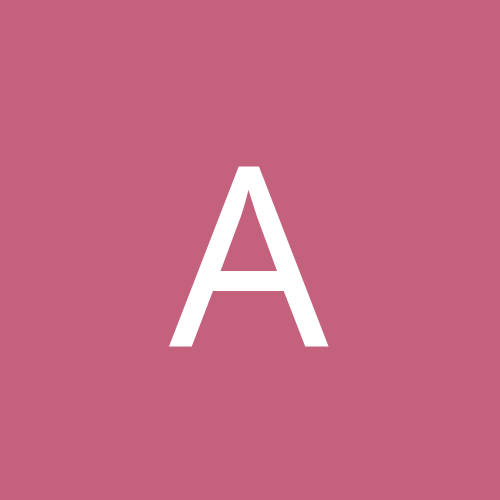 Content count

207

Joined

Last visited
arin replied to Draper_Rocks#33's topic in General

I dont think Montoya is much(if any) better than Howard is at this point. Pass.

arin replied to zetterbergfuturemvp's topic in General

"He's got high-end European skill and the size to go with it. He can skate, he's got good hands, and he competes hard. With his skill, he's got to learn to play every shift. Some games, when he was going, he was unstoppable. Then we'd see shifts when he wouldn't do much. A lot of that's just maturity." "He's a natural scorer. He has a great feel inside the blue line -- score, pass ... whatever. Put him with a good center -- he can be a real finisher." STRENGTHS Offers a much sought-after combination of size, skating and skill ... fast skater with great agility ... soft hands and a great scoring touch ... drives to the net ... intelligent offensive player with good hockey sense ... good one-on-one ability ... hard shot ... good playmaker ... WEAKNESSES Inconsistent -- great one shift, invisible the next ... not defensively-conscious ... not a hitter or a physical force ... undisciplined, piling up penalties with roughing infractions and misconducts ... still thin and needs to add strength ... not proven against high-end competition ...

Why are you all talking about Abdelkader & grit in a topic about Ritola?

What's so bad about an 80pt player? Some of you just dont want any former Wings here. There's a difference between bringing McCarty back and Kozlov or Fedorov, who are both still good players. I wouldnt care at all if Fedorov or Kozlov came back(Fedorov during free agency, though), since they're still good players.

Wow, so all of you "hockey fans" know more than Hakan Andersson about drafting now, eh?

Hm... 80pt & 25 goal scoring player. Sure, I guess if we have to!

Ritola: 'I'm going to show people' Red Wings hope Swedish winger set to drop "lazy" tag ... http://www.redwingscentral.com/stories/200.../05_Ritola.html "He said, opposite to everything I had heard about Mattias Ritola, he was working out three times a day,†said Andersson, the director of European scouting for the Detroit Red Wings. "The guy was up at nine in the morning and (Ritola) had already been out running. On lunch break between 12 and 1:30, he was in the gym, and when they got off the ice at seven, he was there for 30 minutes shooting the puck.â€Â

But, the point of prospects is to get good, cheap talent for the team. This is especially true during the salary cap era. Young players taht step up and play as good as $2-3mill dollar players, while making only 500k, are essential.

Yeah, but Carle & Vlasic were no Crosby's... I dont think anyone expected them to come out of college like they did and end up like this. Kindl doesnt need to be in the AHL, but all of you will want him to be. If he nearly made team last year then he better this year. You also have no idea if any of our prospects could step it up and come into the NHL. Kindl was one of the top Europeans in his draft.

I kinda agree. For the most part, everyone on this board would rather have every single prospect of ours sit in the AHL until they're 30, y'know - just to make sure they're ready. If Hasek and/or Osgood isnt back next season, then I think Howard should split time with someone. If Hasek doesnt retire or settle for a low price then I think Howard/Osgood should split time. It does take longer for goalies to develop, but Howard needs a chance atleast. Biron already had almost 50GP(~.910%) in the NHL when he was Howards age. I really wish we didnt have Oz locked up. A Hasek/Howard tandem would be awesome. It would enable 43-year old Hasek to have good amount of rest while a young tender is getting experience and assistance from a hall of famer. But, we have Osgood signed and thus it will be Hasek/Osgood or Osgood/Howard and I doubt they'll depend on Osgood & Howard. Seriously, some of you here would probably have a heart attack if we had a Vlasic or Carle that came to the NHL without AHL experience.

arin replied to cmac19's topic in General

I'm willing to bet that Grigs will be in Detroit all season, unless he is EXTREMELY bad. If they put him in the A he can go to Russia after like a week, which they probably wont risk. S1.5: Flip - Hank - Homer S1.5: Franzen - Dats - FA G1: Cleary - Drapes - Kopecky S3: Grigs - Hudler - Sammy Ex: Malts D1: Lidstrom - Sarich($3.3) D2: Kronner - Kindl D3: Lebs - Lilja/Cheli Ex: Cheli($1.1)/Lilja Hasek($1.1) Osgood = $38.108 FA = - Drury($5) - Selanne($6.5) - Hartnell($4)

arin replied to zetterbergfuturemvp's topic in General

Yeah, I'm more than happy with getting to the 3rd round. It would obviously be AWESOME to make it to the finals, but I'm not that mad. I really didnt have faith that we would get past SJ or Calgary, but I was wrong. Awesome playoffs... We deserved a few more wins than we got and could have beat Anaheim, but oh well.

arin replied to aflac9262's topic in General

We're getting dominated... Have we even gotten past center ice yet?