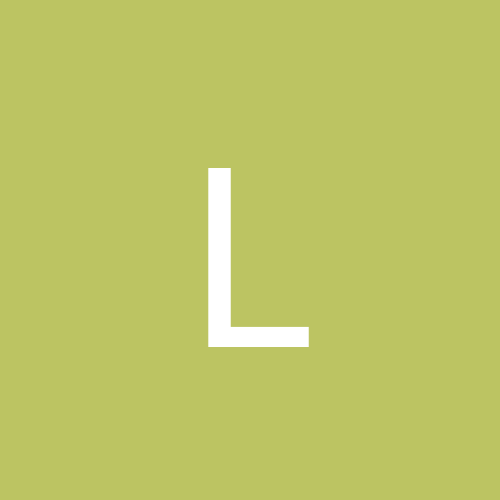 Content count

78

Joined

Last visited
Lilja replied to egroen's topic in General

I understand if Hudler wants to cash in and secure himself financially. It will be interesting to see what he can do in KHL! Id never judge a person based on accepting a huge bid or not. I think we all would be tempted. This whole "take less for the wings" is a great thing but maybe not so great if youre not one of the players expecting a contract of 5 million or more. Obviously its alot easier to take rebates if you can afford them on long term huge contracts.

Lilja replied to MacK_Attack's topic in General

Ive been watching alot of canucks games and I cant help feeling most of you are understimating them both. 5 million each is NOTHING for what they bring. They are definately solid in all zones and can take the pk also. +1 for greedyness until insanity

Very few teams can match the professionality or class of the red wings. Thats nothing new. As long as they keep losing Sid can say anything he wants. It just scares me how people can get so hung up on and hateful sometimes even if this thread isnt anywhere close to that.

You guys are really harsh on this guy. For his age I think he handles this pretty well. Hes taken his team to the final two years in a row. Also let us be honest about Game 1. Fleury gave us 2 goals! About tapping an opponent gently on the pads... who cares really?

Lilja replied to TCbrizz's topic in General

Same here... teary eyed after that video. But as some already said about the pensblog," We are better than that." Let the puck do the talking! The Red Wings has a strong culture of classyness and it doesnt hurt when it rubs off on the fans also. =P

Lilja replied to Zetterling's topic in General

to me it didnt look like Lilja wanted that fight at all. It looked like he got his bell rung and then hung on to Weber when they fell and then he just had to defend himself. Ok maybe i shouldnt be such a homer defending him.. It is rare that Lilja fights that way though, that "quickly started" type of thing. He usually needs to get ready and "square off" or what you call it there. The whole "fight" looked strange to me but Lilja never makes excuses, not even when getting his ass kicked.

Lilja replied to Hockeytown0001's topic in General

Lilja nailed Backes? Ive had dreams of seeing that and I missed it!

Lilja replied to Drake_Marcus's topic in General

Its hilarious that we all agree... the all-star break must be the most boring thing during the whole season. So I dont mind at all no.

Lilja replied to DraperFan MN's topic in General

Hossa is a rental. He wants one shot of the cup this year. He was only signed because there was room to do it this season. I see him only as a bonus and something tells me the intentions were never anything else. Hossa will sign elsewhere for at least 8,5 in a team with capspace. Detroit fans are just a tad bit too spoiled...

Lilja replied to DanZ's topic in General

Does this mean that Jakub is finally showing his potential? In that case its the best news.

That was a beauty! Side to side pass and a very distinct finish under the cross bar. It was the first shot by latvia in the game.

The world juniors is one of the most entertaining sports you can see on tv. Lots of intensity and less tactics. Its especially fun when its held in north america where the interest is so high. I wouldnt mind if it was held in canada every year...

Lilja replied to HomeNugget's topic in Prospects

Looks like "Jocke" had a good game against in Czechia yesterday. Best on the ice writes hockeymagasinet He was 1+2 and got ejected after standing up for his teammate Ullström who was hit with a knee. Sweden dominated and won 5-1.