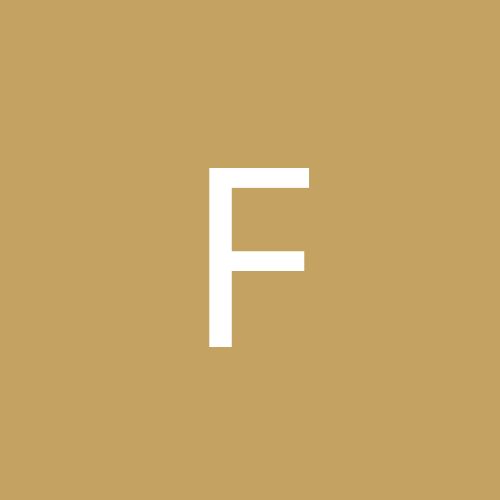 Content Count

32

Joined

Last visited
Everything posted by Fifey
Fifey replied to HockeytownRules19's topic in General

Two-way contract just means that a player gets paid less in the AHL. If they are waiver eligible, like Landon is, they still have to clear waivers to be sent to the AHL.

Fifey replied to HockeytownRules19's topic in General

Why does everyone seem to ALWAYS forget that Cleary has a no trade clause and a few more years on his contract? Draper also has another year. So "not bringing them back" would entail trades. Cleary simply cannot be traded. Period. End of discussion. Not even a fantasy, 1000 to 1 odds chance. And if Ken Holland traded 4 time Stanley Cup Champion and long time Wing Kris Draper in the last year of his contract, well, he and the Red Wings organization wouldn't be the group everyone here claims to be a fan of. I know you said "dream", but it's annoying how repetitive you people are about things that just can't happen. And your lines ignore real life too... no way Z and Pasha are on a line together, and there's no way Bert stays on the 3s with as high as Babs and Kenny are on him.

Fifey replied to Hockeytown0001's topic in General

And we all know that if it were Homer that did that, the goal would be called back and he'd be given 2 minutes in the box...

Fifey replied to a topic in General

1. San Jose 2. Chicago 3. Vancouver 4. Phoenix 5. Detroit 6. Los Angeles 7. Nashville 8. Colorado East: 1. Washington 2. New Jersey 3. Buffalo 4. Pittsburgh 5. Ottawa 6. Boston 7. Philadelphia 8. Montreal WEST: I say Colorado over San Jose in 7 (Jumbo and Nabby are already on the golf course), Nashville over Chicago in 7 (Chicago's only chance is to get early leads. If they play defensive, low scoring games, Rinne will OWN Niemi...or Huet if Q is foolish enough to start him), Vancouver over LA in 5 (LA is still a year away from a deep playoff run), and Detroit over Phoenix in 6 (Yotes goaltending will steal them a couple games, but they don't have the experience or depth to beat a Detroit team that's finally healthy). Vancouver over Colorado and Detroit over Nashville in the second round. Detroit over Vancouver in the Conference Finals. EAST: I say Washington over Montreal in 4 (Won't be pretty or close), New Jersey over Philadelphia in 5 (Goaltending will be the factor, plain and simple), Buffalo over Boston in 5 (Ryan Miller's going to do well this spring), and Ottawa over Pittsburgh in 7 (Hey, I can hope, right? Ottawa is underrated and s***tsburgh might underestimate Brian Elliot who's been great, while Fleury has been average at best lately.) Washington over Ottawa and Buffalo over New Jersey in the second round. Buffalo over Washington in the Conference Finals. Detroit over Buffalo in 7 for the Cup.

I was considering the streak, as well as the situation with the Hawks goaltending and defense. Mathematically, yes, only 7%, but I'd double that considering how good this team is gelling right now, as well as Huet/Niemi/Campbell/etc.

The Wings can get the 2nd or 3rd seed if Chicago only gets 3 points in their last 6 games (the last of which is against us) and we win out (which, given the schedule and way the team has been playing, isn't that hard to imagine) and Vancouver stumbles a little bit more. It's a long shot, but the Wings still have about a 15% chance of clinching the division with a regulation win on the last day of the season. Which I would LOVE since it would completely destroy the Hawks' morale.

Fifey replied to aflac9262's topic in General

If we win all our games before that, and Chicago gets less than 6 points in their remaining games, that game on the last day of the season will be for the Division Championship. Now, I realize that Chicago's melt down hasn't been THAT bad, but give that they just lost 8-3 to the BLUE JACKETS, it's possible for them to only pick up 5 points in their next 9 games. If we win out, we'll have 105 points. 5 points for the Hawks would give them 104. If we won that last game, we'd take the division. How crushing would THAT be for them? Be the div leader for the whole season and then lose it on the last day? It's still possible.

I'm so sick of hearing this faulty logic. Just because the league f***ed up and didn't suspend Cooke (and their logic there was faulty too) doesn't mean that something like this should be let go without a suspension since it wasn't "as bad". Every fan of hockey should be pissed about the Cooke non-suspension, but that's no reason to say that bad plays later should get the same outcome out of some sense of fairness. The league said no suspension for Cooke because there was no suspension on the Richards hit earlier this season, which is faulty logic since the non-suspension on Richards was a bad call to begin with. Admit that the prior call was bulls*** and start making the right call moving forward.

Even if this wasn't a dirty hit, it's EXACTLY the play that Micky talks about when he says players need to let up and know that they don't have to make the play. Like the Mike Greer almost-hit on Rafalski last night. Ovechkin is a HORRIBLE judge of when he needs to let up and NOT make a hit out of common courtesy to his fellow players.

Straw man. Just because that game was even worse doesn't make it ok to not eject a player for punching another player in the back of the head. Although, thank you for providing another example of biased refs illustrating why neutral country refs should be used in the olympics.

no major penalties? What about when Perry started throwing punches at the end of the first? Hits to the head are pretty much a no-no, especially when the guy getting hit is facing the other way and doesn't see it coming. Missed calls are a part of hockey and will be until we have robot refs some time in the future, but blatent things like that from hockey players that have reputations for douchey moves like that should NOT be allowed in an Olympic gold medal game. Call it sour grapes all you want, but to say that Canada didn't get the better end of the officiating is ignoring a lot. And let's remember that Dan Boyle didn't get a suspension for his very illegal slew footing that could have seriously injured Alex Semin a few games ago. I'm not going to say the US would have won if the refs had been from a neutral country or if these refs had just made better calls, but the missed calls did not even out, and that had an effect on the game at some level.

I especially loved it when they let Corey Fairy get away with a hit to the back of the head. NOT ejecting him was a great decision. And not calling penalties when Canadian players dragged Jamie Langenbrunner down from behind was a great way to just let the teams play. Also, having different amounts of time the goalies had to have the puck before they got a whistle really evened things up, given Miller's far superior tournament. But yeah, I think having 3/4 of your officiating crew on the ice be from one of the two countries playing led to a wonderfully fair game.

Nah, you read it right, but what I was saying is that it would take a miracle for Canada to make it to the gold medal game, since they've got Sweden next, and Sweden can actually play D, unlike this Russian team. I'm not saying it's impossible, but before everyone goes saying there's going to be a US/Canada rematch, remember that Sweden has something to say about that first.

Doesn't this assume that Canada can beat Sweden? Because I think the only way Canada is playing the US again is in the Bronze Game.

Who else is reffing besides LaRue? And is anyone else bothered by the fact that a Canadian is reffing an elimination game in which Canada is playing?

My family's from Buffalo originally, so we're still bitter about the No Goal from the 99 Finals.

SO not true. When the Wings sign/trade for people I don't like, I still don't like them. In fact, even though Brett Hull signed with the Wings and won the Cup in 02, I still hated him and booed when he hoisted the Cup. When Bertuzzi was here the first time, I retained my dislike of him. Because the players I hate, I hate them for actual reasons, not just because they play on a certain team (unless we're talking about the 90's Avs, in which case I hated some of them only for the logo on the jersey). I hate Crosby because he acts like a DICK. The penalty he took in today's game and the entire shift he had leading up to it are plenty enough for me to never want him on my team ever. If he was a Wing from the start of his career, MAYBE I'd like him, because he would have been around better role models and had his ego and immaturity held in check. But if he magically were traded here? I'd stop watching. He's NOT the kind of player I would ever cheer for, even if he'd guarantee the Wings the Cup every year. I'd rather cheer for people like Pavel Datsyuk, Nick Lidstrom and Dan Cleary and never win the Cup again then EVER accept Crosby as a Wing. And as for the premise of this thread, I agree. He's been the focus ALL day, despite the fact that there are better stories out there. Not to mention the fact that his ****** should have disqualified him from playing in the Men's tournament to begin with.

Fifey replied to Outsider's topic in General

The problem with starting Osgood in the playoffs this year is that EVENTUALLY, he'll be gone and then Jimmy or whomever is here at that time will have to be THE guy. Howard has been with the Black Aces the past two seasons when we made the finals, so he's been around during the playoffs. He's GOING to start in the playoffs eventually. If not this season, the next or the one after that. I'd rather start him now when he's this hot and see what he can do. If he fails, we can go to Ozzy like we did in 08. If he succeeds, excellent. Howard is currently EARNING the starter's position, and until he stops playing better than Osgood, and as long as he is stealing games for us, I think he should keep playing, and that doesn't magically stop in the middle of April.

Fifey replied to Jake Ryan's topic in General

If Lebda were a rookie, people would think he's doing great. And that's his problem. He's been playing at the same level SINCE his rookie year, which was pretty decent. I still remember that goal he had in his first game. He looked like he could take the extra step and improve his game and become a great offensive defenseman. Except he hasn't gotten ANY better since then. I went to Western Michigan for college at the same time Brett was at Notre Dame, so I saw him play at WMU a number of times, and he HAD the potential. He just has never been able to make that last leap in skill level. I agree that if he were playing with Kronwall or Lidstrom that he would look (and actually play) better. But as long as he's stuck with E or Lilja (if he comes back) he's not going to improve one bit. So I say put him with Lids for a little bit and tell him that it's make or break time. He can either up his game or see what free agency brings him.

Fifey replied to Hockeytown0001's topic in General

MRI. Which will be done Monday probably.

I think it's ******* pathetic that Orr and Hagman get to throw elbows and not get penalties, but Burtuzzi grabs a guy for half a second and gets 2 minutes. I'm not trying to excuse the two goals, but seriously, can the refs do their god damn jobs out there?

Is anyone else seeing the occasional felony assault happening?

Fifey replied to Hockeytown0001's topic in General

uh, hate to burst your bubble, but the Wings are currently two games under .500. At 4-4-2 we need two wins to have won half our games. A win tonight puts them at .454 win percentage. Why does everyone just drop the OTLs from their calculations? .500 means you've won half your games, and the Wings have certainly not done that, even with a win tonight.

Fifey replied to Detroit # 1 Fan's topic in General

Fearless predictions East 1. Boston Bruins 2. Philadelphia Flyers 3. Washington Capitals 4. New Jersey Devils 5. Carolina Hurricanes 6. Montreal Canadiens 7. New York Rangers 8. Ottawa Senators 9. Toronto Maple Leafs 10. Pittsburgh Penguins 11. Florida Panthers 12. Tampa Bay Lightning 13. Buffalo Sabres 14. New York Islanders 15. Atlanta Thrashers West 1. Detroit Red Wings 2. San Jose Sharks 3. Calgary Flames 4. Columbus Blue Jackets 5. Chicago Blackhawks 6. Vancouver Canucks 7. St. Louis Blues 8. Los Angeles Kings 9. Minnesota Wild 10. Anaheim Ducks 11. Edmonton Oilers 12. Dallas Stars 13. Nashville Predators 14. Colorado Avalanche 15. Phoenix Coyotes And 10 random, but also fearless, predictions: 1) Penguins Finals hangover lasts even longer this season, and instead of only being out of the playoff picture until the 2nd half, they miss completely. 2) Pavel Datsyuk breaks 100 points and gets nominated for the Hart again. 3) Ville Leino wins the Calder Trophy. John Travares finishes 3rd. 4) Tim Thomas repeats as Vezina winner. 5) San Jose loses in the first round in 6 games. 7) Detroit has 2 40 goal scorers while Marian Hossa struggles to hit 20. He also finishes on the minus side of +/-. 8 ) The Blackhawks stumble out of the gate, only making a late season push to get in the playoffs. Huet chokes in the first round. Lots of writers look super sheepish for picking them to do so well. 9)The 09-10 Flyers are the most penalized team in NHL history, and their announcers just can't understand why. 10) The Boston Bruins beat The Detroit Red Wings in the Stanley Cup Finals 4 games to 3 in a 4 OT thriller at home by a final score of 1-0. No one on this board leaves their houses for a week due to the depression.