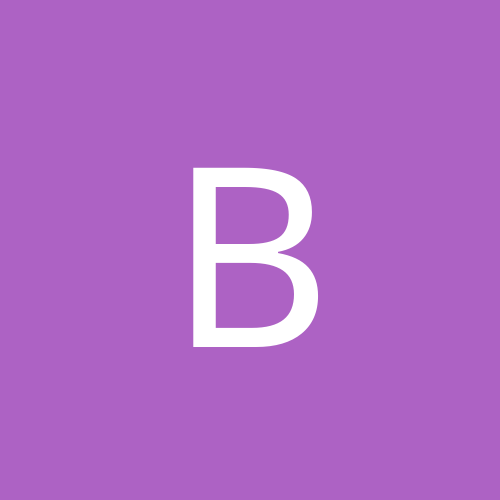 Content Count

237

Joined

Last visited

Days Won

1
Everything posted by BringBack19
BringBack19 posted a topic in General

https://www.google.com/amp/s/amp.clickondetroit.com/sports/report-detroit-red-wings-to-introduce-steve-yzerman-as-general-manager He has been brought back, time for a new screen name... Maybe BringBackStanley20?

BringBack19 replied to MabusIncarnate's topic in General

Svechnikov needs to be a healthy scratch or sent back to the minors because the NHL isn't a place to learn... /S

Notice the "winky face thing"? It was sarcasm. We disagree on Zadina but agree on Larkin, and that's ok.

I kinda like him and appreciate him even though he can be abrasive. He seems to be quite intelligent and I don't really view him as a troll. He does go after bad takes, except Mackels , moral of that story is don't make dumb posts. I always liked him, and I thought he brought an entertaining style to this board as it has gotten quite dull through the last few years. It has become the same two to three takes regurgitated, regardless of topic. Don't get me started with how the site isn't operational 50% of the time, and 45% of the time we're being hacked by Russian bots. Let's at least go back to the "Russian foreign exchange wife" advertisements. At least those are entertaining since the product on the ice is not. However, one of the mods said he was using homophobic language. So there's that. I never saw it, but I have no reason to believe it wasn't true. After that ban, it spiraled out of control for a while with his screen names changing by the hour. Which was entertaining to say the least, since a couple new comers got accused that they were CRL. How is it over at HF boards?

Raymond to Soderblom with a nice finish in close...

Soderblom and Johansson are better than I expected. Broberg looks good but Seider is better. Broberg had a couple defensive awareness lapses, but offensively looks like a plus player for Edmonton in a few years.

BringBack19 replied to krsmith17's topic in General

You're 100% correct, that is not how arbitration's work. You present the facts and evidence to support your decision, and give a narrative to support your position. The red wings wouldn't even directly address Bertuzzi due to testimony/cross examination not being necessary in a contractual dispute. Disciplinary case hearings are when arbitration's get more exciting, and in person testimony/cross examination would take place.

Well if you're interested in mediation I'll do it pro bono...

I actually don't mind him, he is quite entertaining. Especially when he is serious he has good hockey takes. I just don't understand the daily change of names.

BringBack19 replied to Billie Bleau's topic in General

Alimony is a b**ch but strange is worth the price...

Someone should start a poll guessing what CRL's name will be tomorrow...

On #4; anyone with a brain understands that Ottawa & Anaheim were going to take the best D available at 5&6. New Jersey doesn't need a 1/2 playmaking center, they have that in spades. They need a pure goal scorer. Buffalo is gonna Buffalo. As such, they take the most overrated player in the draft. This isn't the normal over hyping (Tippett) by the forum. If they didn't go at 4 it's not a surprise they would be picked anywhere between 8 & 12. The mistake was drafting Perfetti before Lundell.

Or Gunler et al is the next best prospect on their list.... wait how the f**k did I fall into a CRL troll job???

I'm very happy with Raymond being the pick. Everyone needs to quit trying to believe there is some conspiracy. If you listen to Steve's press conference they had their BPA order set and the scouting team was on board with the pick. Drapers loyalty is to Detroit first, and every other business venture second. I find it far more believable that Raymond was second on their board all along behind Lafreniere which was also rumored. If Draper is pouting about the pick (which he isn't) we will know soon enough. He will be shipped out and end up with Holland within a couple weeks. Other thoughts on the first round, Lundell is a steal at 12. Also, Quinn being drafted before Rossi Is a head scratcher. Quinn would have been a borderline 1st round talent if Rossi wasn't driving the play for him the last couple years. That pick will look foolish in a few years. I'm not surprised Rossi/Perfetti fell if they weren't selected at 4. Ottawa and Anaheim needed to take a high end defender, and New Jersey needed a pure goal scorer since they have two top 6 playmaking centers.

I never said he wasn't. If our scouts/Yzerman think he is a future Kucherov type, and Rossi is a 2c then for sure BPA. If talent between the guys is close then positioning should be important. Adding a very good second line center, ala Larkin, is astronomically more important then adding another Mantha/Zadina type.

I really like Raymond's game, but I want a center at 4.

BringBack19 replied to ChristopherReevesLegs's topic in General

It absolutely is obscene. However, in Matal v Tam the Supreme Court ruled against that argument and deemed it protected. Interestingly enough, the first amendment doesn't protect recourse from your place of employment (NHL) or prohibit the state you live in from setting their own standard on hate speech (most states have their own civil rights amendment). Though a state would probably be limited in prosecuting one criminally, it would not protect an individual from civil penalties or loss of employment.

Rossi is definitely a more complete player and more pro ready. Perfetti has great stick handling but it's not like head and shoulders better than Rossi's. I honestly like his game more than Stützle. If we were picking in our usual spot of 6 or 7, I would be thrilled with one of Drysdale or Perfetti just not 4. Perfetti just has a lot of potential to bust or not be able to do his dangles thing without elite skating ability. The reason Barzal can exploit it is because the defense has to be cautious that he will just blow past if they over commit. Perfetti or guys like Middlestad don't have that trait which is why they tend to struggle adjusting to higher competition. I am not saying it is out of the realm of possibility that Perfetti pulls a Point and becomes a plus skater. However, it's not a risk I'm willing to take at 4.

Rossi is a center. He may break in as a wing but he will be a good NHL center.

It's pretty easy around here. The worst part is most of the people responding are veterans lol.

In my opinion Perfetti is overrated. He is slow and gets physically dominated. Even if he develops the physical side of the game, and can win a puck battle his skating will always hold him back from being a top tier forward.

I am pissed too, but It's time to have a breakfast beer put our big boy/girl/? pants on and get over the fact that the NHL is rigged. Buttman learned under Stern and look at the NBA draft shenanigans over his term. There are good options at 4, and if we're not getting Lafrenière the talent gap between the leftovers is minimal. Hopefully Stützle is available, but if not I think Raymond is going to be an absolute stud. I know he is a winger, and we need another top 6 center so Rossi would work too. Drysdale, to me, is a middling 1st round talent not top 5. If he was left handed I would be more interested. Holtz is another interesting player that has a nice skill set and great work ethic. I think Raymond has higher end talent, we could use a offense driving playmaker. Just a few ramblings from a guy on his third beer.

I don't think "parody" means what you think it means...

BringBack19 replied to Scott R Lucidi's topic in General

The price will be much less than drafting Rasmussen.