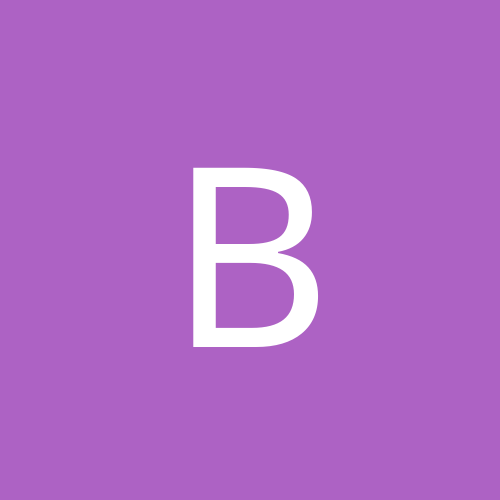 Content count

127

Joined

Last visited
BringBack19 replied to kylee's topic in General

Corsi CF% vs CA%. Last year he gave up more than he created and at a worse rate than Smith. So he may block more shots but he also, as unimaginable as it may be, fails to clear the zone more which leads to more opposition offense. That was the breakdown on wiim, and data was backed by hockeyreference.com.

BringBack19 replied to kylee's topic in General

What's strange about that is his shot suppression isn't as high as Smiths, and of course he gets more points than Smith he has had much better forwards to play with. If he is better overall it isn't by much... You're right we are going to the Stanley Cup Finals... Everyone is going to be better, injuries are not going to happen, and Mrazek is going to have a vezna caliber season... I am not a pessimistic person, but this team has regressed every year since 08 why would that change now?

BringBack19 replied to kylee's topic in General

I just don't see how this team improved. Smith is better than Daley, and Kronwall is only going to be worse. Not to mention Big E is on the decline. I don't see how the defense improved at all, actually it may be worse. I don't think it is likely for Z to match his production from last year, but that should be offset by Mantha, Larkin, and AA taking another step forward. Tatar and Nyquist should be about around the same production. Howard is not going to replicate how good he was last year, nor will he be healthy all year.

chaps80

reacted to a post in a topic:

Off-season moves

My interpretation is that he would be subject to the normal waiver procedure. If he is sent to the AHL by Vegas, claimed by Colorado on waivers, and subsequently sent down again by Colorado he would go back to Vegas at the AHL level as Frk did for us.

BringBack19 replied to ChristopherReevesLegs's topic in General

With our lineup it is entirely possible

BringBack19

reacted to a post in a topic:

Keith Petruzzelli

Idk about that. I think Nosek will carve out a really nice niche for himself at the NHL level.

BringBack19 replied to kickazz's topic in General

Well at least he isn't Al Avila...

BringBack19 replied to HockeytownRules19's topic in General

krsmith17

reacted to a post in a topic:

Off-season moves

Why would that make you a racist? He just isn't very good at hockey. Neither is Girardi so we should stay away from both...

Why do you have two defensemen listed on your pp units? I sure hope we a better option on the point than DD when Rasmussen is ready for the NHL.

I think this is a fair critique of those not happy with the pick.

Hopefully Philly doesn't take Ukko-Pekka

If you think the head coach bears no responsibility for hiring assistants or has a hand in the power play you're wrong. You make a shallow argument and then double down to defend Holland and Co. quite comical to be honest. Would I have liked Vilardi, yes but as you said there are some serious question marks with him. What about Suzuki, Necas, Tippett, or Liljegren? All are better 5v5, just as good on the power play, and omg they actually have a primary assist. I think KRsmith hits the nail on the head. It's not that we don't need a pp specialist, just not at 9 with better prospects on the board. I hope I am 100% wrong and he develops into a great player for us.

LeftWinger

reacted to a post in a topic:

2017 Draft

No you're right we only went from 23.8% in 14/15, to 18%, to 15% respectively and it is all on the players not coaching.... Since Blashill has taken over he has had two pp coaches, and both years it has been a failure. There is one common denominator and it is Blashill. Whether he has hired two bums or he is dictating the philosophy it has resulted in the worst slide of pp scoring in the NHL over two years. Nyquist and Green are PP specialists and it has worked out real well over the last two years. Your article doesn't prove your position on why to take Rasmussen just states the obvious. PP and Goaltending, which is a derivative from defensive play, leads to a successful season. Well no sh*t captain obvious. Maybe dive into the facts, and statistics to find root causes instead of cherry picking an article and educate yourself son...