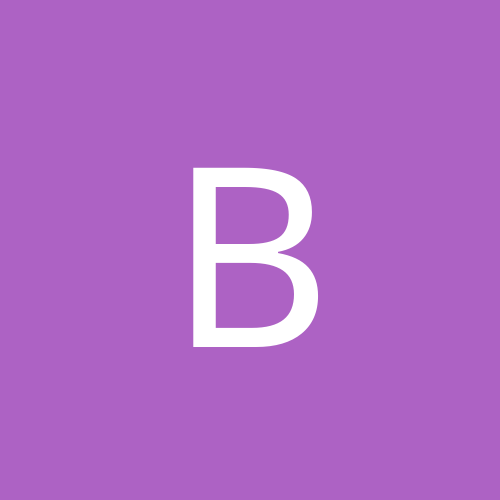 Content Count

232

Joined

Last visited
Recent Profile Visitors
The recent visitors block is disabled and is not being shown to other users.
BringBack19 replied to krsmith17's topic in General

You're 100% correct, that is not how arbitration's work. You present the facts and evidence to support your decision, and give a narrative to support your position. The red wings wouldn't even directly address Bertuzzi due to testimony/cross examination not being necessary in a contractual dispute. Disciplinary case hearings are when arbitration's get more exciting, and in person testimony/cross examination would take place.

BringBack19

reacted to a post in a topic:

News From Around the NHL *Mod warning page 75*

Well if you're interested in mediation I'll do it pro bono...

AtlantaHotWings

reacted to a post in a topic:

2020 Free Agency

BringBack19

reacted to a post in a topic:

2020 Free Agency

I actually don't mind him, he is quite entertaining. Especially when he is serious he has good hockey takes. I just don't understand the daily change of names.

BringBack19 replied to Billie Bleau's topic in General

Alimony is a b**ch but strange is worth the price...

Someone should start a poll guessing what CRL's name will be tomorrow...

On #4; anyone with a brain understands that Ottawa & Anaheim were going to take the best D available at 5&6. New Jersey doesn't need a 1/2 playmaking center, they have that in spades. They need a pure goal scorer. Buffalo is gonna Buffalo. As such, they take the most overrated player in the draft. This isn't the normal over hyping (Tippett) by the forum. If they didn't go at 4 it's not a surprise they would be picked anywhere between 8 & 12. The mistake was drafting Perfetti before Lundell.

Akakabuto

reacted to a post in a topic:

2020 Draft Thoughts - Forwards.

WRusco

reacted to a post in a topic:

2020 Draft Thoughts - Forwards.

DonHakan

reacted to a post in a topic:

2020 Draft Thoughts - Forwards.

BringBack19 replied to blueadams's topic in General

The organization is really high on Veleno and they think he will be a good 2C. They seem content with Larkin as a 1C, which he might be with a guy like Raymond on his wing. When Mantha is healthy he looks the part (don't have the analytics). When Mo isn't in the lineup, and Blash is blending lines like margaritas then Larks does not appear to be 1C caliber. I could see a Zadina or Mantha trade this year to either get a good young center prospect or an extra 1st round pick in 2021.

BringBack19

reacted to a post in a topic:

2020 Draft Thoughts - Defensemen.

Or Gunler et al is the next best prospect on their list.... wait how the f**k did I fall into a CRL troll job???

The 91 of Ryans

reacted to a post in a topic:

2020 Draft Thread

I'm very happy with Raymond being the pick. Everyone needs to quit trying to believe there is some conspiracy. If you listen to Steve's press conference they had their BPA order set and the scouting team was on board with the pick. Drapers loyalty is to Detroit first, and every other business venture second. I find it far more believable that Raymond was second on their board all along behind Lafreniere which was also rumored. If Draper is pouting about the pick (which he isn't) we will know soon enough. He will be shipped out and end up with Holland within a couple weeks. Other thoughts on the first round, Lundell is a steal at 12. Also, Quinn being drafted before Rossi Is a head scratcher. Quinn would have been a borderline 1st round talent if Rossi wasn't driving the play for him the last couple years. That pick will look foolish in a few years. I'm not surprised Rossi/Perfetti fell if they weren't selected at 4. Ottawa and Anaheim needed to take a high end defender, and New Jersey needed a pure goal scorer since they have two top 6 playmaking centers.

I never said he wasn't. If our scouts/Yzerman think he is a future Kucherov type, and Rossi is a 2c then for sure BPA. If talent between the guys is close then positioning should be important. Adding a very good second line center, ala Larkin, is astronomically more important then adding another Mantha/Zadina type.

I really like Raymond's game, but I want a center at 4.

BringBack19 replied to ChristopherReevesLegs's topic in General

It absolutely is obscene. However, in Matal v Tam the Supreme Court ruled against that argument and deemed it protected. Interestingly enough, the first amendment doesn't protect recourse from your place of employment (NHL) or prohibit the state you live in from setting their own standard on hate speech (most states have their own civil rights amendment). Though a state would probably be limited in prosecuting one criminally, it would not protect an individual from civil penalties or loss of employment.

town123

reacted to a post in a topic:

2020 Draft Thread

ChristopherReevesLegs

reacted to a post in a topic:

2020 Draft Thread

Rossi is definitely a more complete player and more pro ready. Perfetti has great stick handling but it's not like head and shoulders better than Rossi's. I honestly like his game more than Stützle. If we were picking in our usual spot of 6 or 7, I would be thrilled with one of Drysdale or Perfetti just not 4. Perfetti just has a lot of potential to bust or not be able to do his dangles thing without elite skating ability. The reason Barzal can exploit it is because the defense has to be cautious that he will just blow past if they over commit. Perfetti or guys like Middlestad don't have that trait which is why they tend to struggle adjusting to higher competition. I am not saying it is out of the realm of possibility that Perfetti pulls a Point and becomes a plus skater. However, it's not a risk I'm willing to take at 4.

Rossi is a center. He may break in as a wing but he will be a good NHL center.

It's pretty easy around here. The worst part is most of the people responding are veterans lol.