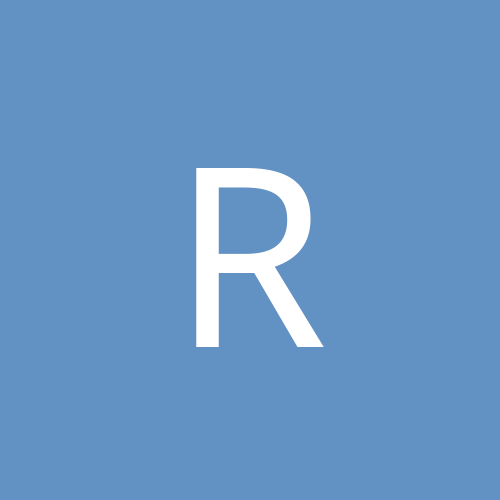 Content Count

507

Joined

Last visited

Days Won

17
Everything posted by redw1ngs
Ya scratch/trade 24/70/73/48/82. My bad fat fingers small phone.

59-71-23 57-18-15 11-27-81 52-90-85 8-53 2-17 3-28 35 39 This is a playoff team imo

redw1ngs replied to ChristopherReevesLegs's topic in General

Hot take Seider > every dman including Makar

This defense is gonna be elite in a few years led by Seider and the Swedes. Edvinsson Johansson Wallinder dont sleep on the other Johansson either. Anton might be a player reminds me of a rh Wallinder. Big mobile defense Red Wings are gonna be a hard team to play against again real soon. Ya Bert better hold on tight cuz Soderblom is coming for his spot on that top line.

Nah imo the goalie thats even keeled consistently steady know what your getting every game is better then the goalie thats up and down flip flopping from game to game 875sv% to 925sv%. Watch Cossa struggle in camp again get sent back to the whl while Wallstedt dominates the ahl.

Lol how many times ya think hes said that only to let in 1/2/3 more goals? He shut the door this time so theres a storyline but the real storyline/reason Oil Kings won that game was Wiebe scoring a hattrick. Cossas a cocky sob reminds me of Zadina in that way. Hell probly fall short of expectations like Zadina to. Im not sure thats the flex you think it is. Rask was a top goalie in the league for many years won a Vezina and was runner up another couple. What you see is what you get aka consistency is a great quality for a goalie. Cossa on the other hand will be inconsistent from game to game never know what goalie your gonna get. Wallstedts positionally sound never has to make big pushes from side to side and makes it look easy similar to Price. Cossas erratic always relying on his athletism to compensate for lack of positioning sometimes looks cool but less effective like Merazek.

I look forward to the Red Wings winning the Stanley Cup with Cossa as the backup.

Cossa gets shook. Wallstedt doesnt. Hes a true gamer. I cant speak on his work ethic or attitude but 4th line grinders also have work ethic and good attitude see Luke Glendening. Wallstedt is superior at everything between the pipes except height.

Stuff you cant teach? like what? height? lol There are alot of issues with his game. He has size and athleticism he lacks fundamentals positioning rebound control his glove is atrocious consistency etc.

SY made the wrong choice. He knows it we know it everyone knows it. Wallstedt will be elite Cossa might be average if were lucky.

Friendly reminder that Cossa sucks and Wallstedt will be the best goaler of his generation.

Does he think were talking bout this season? This season is already started for Kasper obv hes staying in Sweden this season.

Have you seen Kasper play? Dont by in to those saying hes limited offense hes gonna out produce Raymonds d+1 this season and hell be one of the best players out of his draft class. Hes the real deal . hell take over Suter 3c next season and soon challenge Lark as 1a/1b c.

Larkins better then Bertuzzi plays a premier position and is the captain. If eithers getting traded its the Canadien hick boy. I mostly piss standing but pissing sitting truly is underrated.

I wouldnt. My ex was a big Bertuzzi fan thats why I want him traded. lol

Ya this team can afford to lose a top6w but not there top c and captain. Larkin is a lifer in Detroit I cant say the same bout Bertuzzi. If SY can get a Mantha type haul for Bert hell do it. Imo Larkin will be extended in the next few weeks and Bert gone by the deadline.

Vrana-36g-82gp Larkin-32g-82gp Raymond-26g-82gp Bertuzzi-22g-50gp - nonvax/traded at deadline Perron-22g-60gp - 34yo/injured Copp-18g-82gp Kubalik-16g-82gp Zadina-16g-82gp Rasmusen-14g-82gp Fabbri-12g-40gp - injured to start season Veleno-10g-60gp - gr to start season Suter-10g-60gp - traded at deadline Sundqvist-6g-40gp - traded at deadline Soderblom-6g-20gp - gr most of season Berggren-2g-20gp - gr most of season Erne-2g-40gp - traded at deadline Smith-0g-20gp - healthy scratch most of season 250g Seider-12g-82gp Chiarot-6g-82gp Hronek-6g-82gp Edvinsson-2g-40gp - gr to start season Lindstrom-2g-70gp - healthy scratch/rotating other d in Maatta-1g-60gp - traded at deadline Walman-1g-30-gp - injured to start season/traded at deadline Oesterle-0g-26gp - healthy scratch/gr most of season Hagg-0g-20gp - healthy scratch/gr most of season 30g Last season the team scored 230g. Imo 310g is to optimistic I have them around 280g and thats probly even to optimistic for this season. gf should improve but imo the biggest area of improvement will be ga going way down. But ya this should be a much improved team in all areas this season. Lalonde has pieces to work with.

redw1ngs replied to Dabura's topic in General

lol wut? Kane as 3w? Kanes still a top w in the league hes not playing bottom6 on this team or any team in the league. Kane with Larkin would be hella fun to watch. unfortunately Kane def isnt coming to Detroit.

The 2 Swedes will the Canadien boy and Finn suck.

Imo most fans know what our top prospects look like and there skill level floor/ceiling based on game tape and prospect profiles. Of course no fans know where these players will end up outside the top5 its a complete crapshoot but as a fan its fun to speculate.

Most intrigued to see the 3 Swedes Simon Albert Elmer but also Kirill Lombardi and Hanas. Pretty lackluster f tho to bad Kasper isnt playing.

Pronmans league wide ranking 2. Moritz Seider, D 9. Lucas Raymond, RW 32. Simon Edvinsson, D 67. Marco Kasper, C 80. Filip Zadina, RW 96. Elmer Söderblom, LW 122. Joseph Veleno, C 151. Jonatan Berggren, LW 165. Sebastian Cossa, G

Im a fan of the red wings I dont fan over individual players. Zadinas a red wing I want Zadina to prove the haters wrong because its good for the red wings. Even the biggest haters cant say anything bad about this contract. If Z plateaus at 22yo this is a good contract if he if he improves at all its a great contract whether your on the side of extend or trade Zadina.

For $1.8m 20pts is acceptable. Zadinas floor is 30+pt pace good for a 3w making sub$2m. If he reaches his ceiling and puts up 20+g 40+pts thats a steal at $1.8m and will get a raise in 3yrs. This is a team friendly contract specially still holding RFA status. Imo Zadina is a piece going forward but if at any point SY wants to move him he can. Theres no downside to this deal.