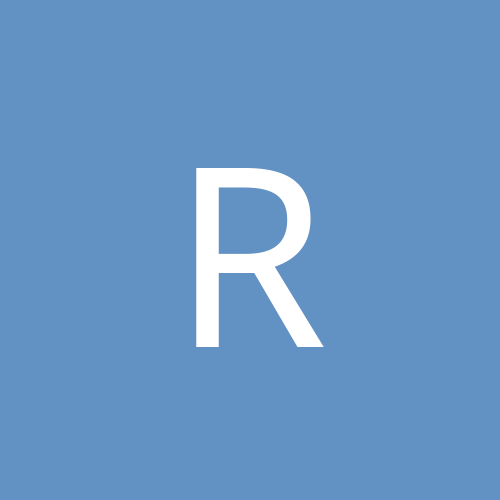 Content Count

522

Joined

Last visited

Days Won

17
Everything posted by redw1ngs
Our best w is a mid6w on playoff teams. So bottom6 to mid6 maybe top6 isnt exactly a huge jump imo. And ftr I didnt watch any tape on him prior to this morning. His skill pops imo.

When are ppl gonna realize you dont need elite g to win. Vasy never won those tbl teams those cups the elite players in front of him did. Dont waste high picks on g when c d and even w are way more important.

Had him as in past tense. I see them as similar players except 1 key difference Mazur can skate. So ya I think he could be better then Bert someday.

Cossa sucks thats why you dont draft goalies high. Well get 1 in fa again when needed.

I had him pegged bottom6 but maybe he could be top6 afterall. In that short clip he displays speed hands physicality hockey iq etc. I agree looks very good in this small sample.

Grown ass men wearing lingerie not really my thing but you do you.

The last thing this org needs is another lhd. If SY takes a single lhd in the top 2 rounds let alone r1 Ill be miffed. This team needs top tier c goal scoring w and rhd. Some combo of those 3 should be top priority with our 1st/2nd rp.

The last thing kids need is to be exposed to drag shows. f*** this 'woke' movement.

I have no prob with rainbows but wearing rainbow colors isnt gonna change the minds of those that do have a prob with rainbows. Thats the problem I have. *** les straight I dont give a crap your preference I do have a prob with the constant trying to shove it down everyones throat tho. I also have a prob with the trans movement and people saying there 4 year old son is trans because he likes to wear dresses or there daughter is a damn cat because she likes to wear cat ears and meow but thats probly getting off topic now. The world is going crazy.

redw1ngs replied to Jonas Mahonas's topic in General

Things arent as bleak as the op makes it seem imo. This team does have top line forwards. Larkins a 1c Raymond will be a 1w Kasper will be 2c/top6w. Copp is a valuable player tho overpaid probly a 3c/top6w Husso is also a valuable g. Realistically well need to draft/sign 3 more top6/top4 players on top of what we already have. We should get 2 of those in this draft and sign the other. I like the idea of going after Nylander or similar w.

If all stars align and we end up with Bedard and Reinbacher we should be done building through the draft. SY needs to get aggressive and start making bold moves trade Bruins 1st+ to get a top tier winger.

Id put Danielson in that conversation to. I agree tho if we can get Smith SY needs to make it happen. Outside of the big 3 hed be the best bet as a future 1c. I still wouldnt rule Kasper out of that either but agree that we need 1 more top tier c in the org as 1 can always switch to w.

SY taking Reinbacher with 1 of those 1sts.

I dont think all 3 will make the Wings but def wouldnt be opposed to it. My guess would be Edvinsson/Kasper in D Wallinder/Mazur in GR.

Undersized left shot w with unspectacular numbers as a 22yo. Likely wouldnt of factored into Detroits plans anyway. No loss. Hoping to see Mazur/Kasper/Wallinder sign/play a few games with GRG tho.

In the scenario we draft Reinbacher Id invision something like Edvinsson-Seider / Wallinder-Reinbacher / Walman-Johansson but wtf do I know.