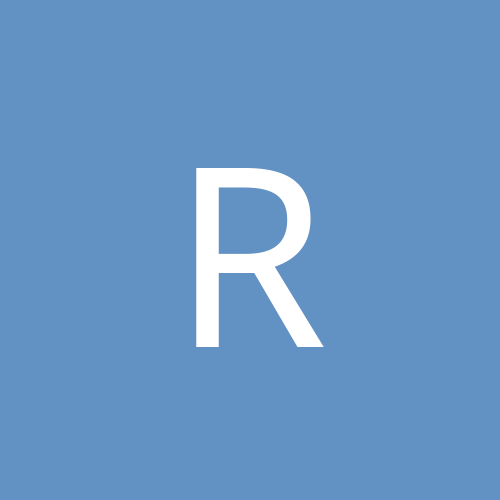 Content Count

433

Joined

Last visited

Days Won

15
Everything posted by redw1ngs
To bad helluva personality doesnt stop pucks.

redw1ngs replied to LeftWinger's topic in General

If we sign Horvat worst case pts-wise assuming health would be Larkin/Horvat-150pts imo. Itll be interesting to see what SY does before the tdl and offseason. We have some good players on the team and in the system but we could still use another elite player or 2 whether thats thru free agency trade or draft.

redw1ngs replied to LeftWinger's topic in General

I was going to say something along the same lines. Larkin and Horvat can be 70-80pt centers thats a real good 1-2 punch imo.

Id say Maatta is the one player that should def be traded arguably biggest trade chip and isnt needed on this team future. 2nd for Maatta all day.

redw1ngs replied to kipwinger's topic in General

Wallstedt has been great in the ahl while Cossa has been horrid in the echl losing record and loser stats. Who saw that coming? Wallstedt will be a allstar Vezina winning goalie Cossa might be a backup someday if were lucky.

A 2nd alone isnt enough for Walman imo. Walman should be resigned. Maatta should be traded along with any/all Suter Sundqvist Erne Oesterle Hagg. Vrana/Ned need to get back up playing in Detroit hopefully up there trade value again. Bertuzzi should of been traded but unfortunatly his value is at a all time low now. Larkin will be resigned.

redw1ngs replied to LeftWinger's topic in General

Its not ego its being a smart gm. SY knows Larkin wants to be a Red Wing. Hes not going to another team leaving his home state family where hes played his whole career giving up captaincy being 1c etc. SYs smart to be playing hardball. Larkins the teams best player but hes not worth 9,5m imo get closer to 8 and its fair for both sides.

Tim Stutzle 2.0 except Kasper will stick at C.

F- 1-Kasper 2-Buchelnikov 3-Mazur. 4-Hanas. 5-Lombardi D&G- I agree 3 blue chip prospects imo Kasper Edvinsson Wallinder everyone else is hit or miss or bottom lineup player

Buium is a long shot imo included in etc.

LHD is 1 of the biggest areas of strength in the org imo. Walman Chiarot Edvinsson Wallinder Johansson Mcisaac etc. No other pisition has that top talent and depth.

Good player comp. Kasper protects the puck really well and is good at cycling playing down low. Kasper does everything really well imo and isnt afraid of the greasy areas. He has the dog in him just needs to add strength to his frame.

redw1ngs replied to LeftWinger's topic in General

Dont draft goalies in the top 1/2 of the draft unless there cant miss. Cossa was the opposite -boom or bust- way to much risk especially trading up to get him. SYs only glaring mistake so far imo was taking Cossa. Some will say Chiarot and Copp but I dont mind either of those signings.

redw1ngs replied to LeftWinger's topic in General

If Hronek is worth 1st and 2nd Bouchard is worth more then that. This seems like a fair trade probly even favoring Detroit. Wings take this trade all day.

Gylander = underrated prospect Never waste high draft capital on goalers. Throw darts in the later rounds or trade r3 pick for a Husso/Ned. Cossas a bust and at 15oa that stings.

Do you understand how few goalies play a season in the echl and go on to be #1 goalies in the nhl? Its a very short list and then consider how many on that short list have played as poorly as Cossa. That list dwindles down to 1. The chance of Cossa having a long successful career in the nhl is slim imo let alone the elite #1 some were expecting.

Biggest bust in franchise history

redw1ngs replied to Dabura's topic in General

Lombardi was also drafted as an overager like quite a few other SY picks. Good #s but I wouldnt get to hyped yet. Same for Ali and Zito all these guys are longshots. This is a player worth getting hyped about imo.

Wallstedt- ahl 14gp .895sv% 3.27gaa Cossa- ahl 3gp .0783sv% 5.57gaa Cossa- echl 17gp 0.897sv% 2.81gaa SC echl #s are barely better then JW ahl #s SC ahl #s altho small sample are MUCH worse then JW ahl #s. Wallstedt still needs work but theres no saving Cossa pun intended. Busterino.

This will go down as SY biggest mistake and traded up in the draft to do it. alot of wasted draft capital in that swing n a miss.

redw1ngs replied to bIueadams's topic in General

Larkins also better then Toews so thats 4yrs since 2008 but the point wasnt how many times but that it can be done. You can win with a very good 1c elite w and d and strong depth and it looks like thats what SY is building. Larkin isn being traded.