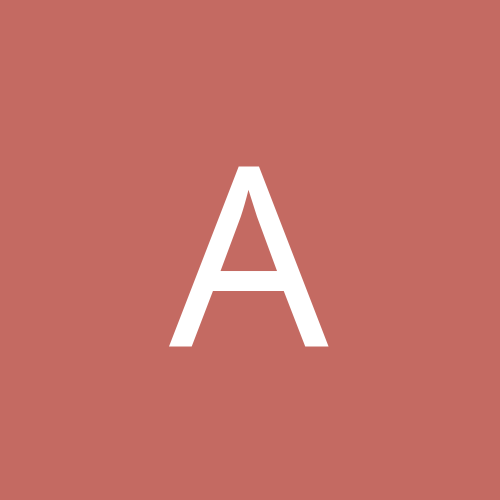 Content Count

1,178

Joined

Last visited

Days Won

8
Everything posted by AtlantaHotWings
He also blew his horn ....I will fill their nets with goals or similar bravado. So fanbase thought we got a #3 at 6th and he is confident lad. So I would say he helped pump the tires on potential.

AtlantaHotWings replied to Barrie's topic in General

HYPE TIME .. Ignore games played for a moment...who expected us to be here in the division and playing some entertaining hockey If you were to take the GP into account putting everyone @ 14. Assume everyone wins their games in hand for arguments sake...still respectable start... Florida - 23 Boston - 20 Tampa - 19 Toronto - 17 Detroit - 16 Buffalo -16 Ottawa - 11 Montreal - 7

Maybe it was a needed change of scenery to make him get his 'mojo/drive" back. How many times you are dating someone and it becomes a slog neither of you willing to drop it. Finally when you do breakup both parties feel FREE!! Wings and Svech dated for a long time and both needed to break up. Finally Stevie said it's not you it's me and now Svech is showing off his new girl....Granted we spent a lot of money on dates and gifts but oh well....

AtlantaHotWings replied to The 91 of Ryans's topic in General

So Raymond needs more ice time to shift the graphs...448 with Raymond 168 without...

Per this article....https://www.freep.com/story/sports/nhl/red-wings/2021/11/06/dylan-larkin-out-personal-reasons-detroit-red-wings/6316857001/ COVID-19 can be ruled out, because the NHL reports if team personnel is in pandemic protocol. Likewise, the NHL Players Association typically reports if a player has entered one of its support programs — for example, the PA announced Oct. 7 that Canadiens goaltender Carey Price had taken a leave of absence to deal with unspecified mental health issues... So is it the neck and he might be done ?

If it was the Da Vid league would have said he was in protocol... If it was an injury ..be no biggie unless his neck is jacked beyond playing again..and they are trying to figure out a path forward. OR because this is a RUMORS thread... Alcohol issues? Drug issues? Boy/Girl friend issues? Family issues? Jealous over Bert's constant mentioning due to the non-vax status and wanted some press? Has decided Hockey is too dangerous due to his recent conversion to Buddhism

AtlantaHotWings replied to Jonas Mahonas's topic in General

Think he is just getting warmed up...

AtlantaHotWings replied to Bring Back The Bruise Bros's topic in General

This !! This dude was allowed to roam free and do his thing elsewhere.

AtlantaHotWings replied to Bring Back The Bruise Bros's topic in General

Another article on the Bowman mess... https://chicago.suntimes.com/blackhawks/2021/10/26/22746928/blackhawks-fire-stan-bowman-al-macisaac-bradley-aldrich-sexual-assault-investigation-results out of this article.. McDonough and Blunk have already left the Hawks, but Cheveldayoff is now the Winnipeg Jets' GM and Quenneville the Florida Panthers' coach. NHL commissioner Gary Bettman said in a statement he will meet with Cheveldayoff and Quenneville to discuss their futures in those roles.

AtlantaHotWings replied to The 91 of Ryans's topic in General

More importantly we as Americans should have been P*SSED at our 2 choices offered by the 2 parties. It was like a South Park episode a choice between a "Giant D*uche" or a "S*it sandwich" I am sick of the choices offered. Where is a Kennedy or a Reagan from either party? Hell I would be okay with another "I did not have sex with that woman" president. Both sides are so far to the edges there is no coming to the middle on anything.

I am WELL aware of your transgressions. Your online activities entertain the boys and I down at headquarters which is why you get away with "things" others don't

Let's look on the bright side Larkin didn't break his hand when he smacked Joseph. He stood up for himself granted he layed there for a sec which makes me wonder if he was doing a quick inventory that all things felt right. Then he got pissed cause it was the first game back for him. Dach was folded up like laundry at the dry cleaners on this video. https://www.nhl.com/video/landeskog-suspended-for-boarding/t-277440360/c-9151155

yeah I checked both of the feeds and both were Bolts. I just figured they think I am in Atlanta therefore I am a Bolts fan?

Lil Bert = Love that boy....looks like he just came down from the West VA mountains.... Result = massive SUCKAGE especially having to listen to Bolts announcers Entertainment Level = MASSIVE Hope for rest of year = OVERWHELMING if they are this entertaining each game( ya I know probably not but then again Bert is on pace for like what 288 goals)

At what time does the roster have to be finalized today ? Never mind found it so looking to see what happens by 5...

https://www.detroitnews.com/story/sports/nhl/red-wings/2021/10/06/slow-starting-givani-smith-needs-show-red-wings-a-little-bit-more/6021535001/ in there what jumped out at me... ... Blashill can see a roster configuration where both forwards Bobby Ryan (in camp on a professional tryout) and rookie Lucas Raymond make the roster. It's been presumed keeping both players would be difficult, but with injuries and the impressive play of Ryan and Raymond, the Wings might pull it off. "If we feel both will help our hockey team, make us a way better hockey team, we'll keep them," Blashill said. "We're not going to release or not keep somebody who is going to make us way better."

no Lil Bert....still..hmmmm back or jab issue?

https://www.mercurynews.com/2021/10/05/nhls-probe-into-evander-kane-covid-protocol-breach-about-using-fake-vaccine-card-report-says/

AtlantaHotWings replied to Jonas Mahonas's topic in General

Kronwall never fought and he was known for that backward skate then change direction to full forward blast......

All the RFA/FA horses are in the barn...... https://www.detroitnews.com/story/sports/nhl/red-wings/2021/09/14/detroit-red-wings-re-sign-givani-smith-last-their-free-agents-two-year-deal/8332812002/

Saw this and interesting to see the makeover done by Mr Yzerman over the last couple of off seasons....

AtlantaHotWings replied to ChristopherReevesLegs's topic in General

Enjoy the time appreciate you letting us know you aren't in jail ..........yet

and to add the Canes look https://www.nhl.com/news/jake-gardiner-will-miss-season-for-carolina/c-326081950

AtlantaHotWings replied to ely s's topic in General

I am sorry but how much more "punishment" does this kid deserve? Been almost a full year he has crawled on his belly apologizing, asked not to be drafted etc. Isn't there a point where he has given his pound of flesh and deservers forgiveness?