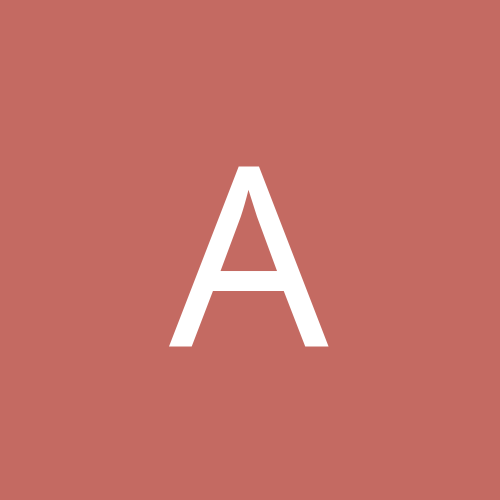 Content count

617

Joined

Last visited

Days Won

1
AtlantaHotWings replied to Red Wings Addict's topic in General

Oh yes Gary Thorne and Clement Clement "hands of cement"

AtlantaHotWings replied to Red Wings Addict's topic in General

Looking @ that eye chart of a schedule the Hawks are on more that both Pitt and Washington you know the team that won that silver cup thingy. Plus why does Philly make it on 17 times oh wait Comcast is based in Philly and owns NBC. Man really sucks to be a team out west based on those numbers presented in the chart

there fixed it for ya in bold. But as far as the ticket prices go I budget about 50 a month starting in Aug to cover my tickets @ a game. Most times I stay at friends house on Friday Saturday night is Troy Marriott on points, flights are on miles plus rental car is usually fairly cheap or on points. If all those expenses weren't covered by points for me a guessimate to see a game with GF 350 tickets avg 600 2 flights and thats if Delta feels like not crushing me 350 2 nights @ hotel 125 Rental car 120 min for beer 6 @ 20 might be a low estimate ... Not including food outside the arena So has potential to be over well over 1500 to see a game when the points die my seeing games will cease until the Wings are contenders. At which point the numbers will go up dramatically but then again I would be buying playoff tickets but if i start budgeting 50 per month the next 5 years.......

AtlantaHotWings replied to FireCaptain's topic in General

Whew it's Helene reporting it ..so can't be true. But man if it is and he hasn't been able to train fully that is a bad scenario. Plus last year he was missing practice just to play. Gotta think his odds go up that he goes on LTIR at start of season if not the whole time. Back injuries suck!! I am still trying to recover from 2 bulging disks I munged up in July somehow. Can't imagine trying to play through the pain. Z is a total bad arse for playing this long. We just might see some more youngins this year. On the job training boys!!

AtlantaHotWings replied to Dabura's topic in General

So when he is 28 he will command a hefty price tag if he delivers for the next 5 good idea on his part. Still could get an 8 year Super Payday deal and finish his career here. Sure hope the cap keeps going up cause we might need it...

LeftWinger

reacted to a post in a topic:

Tickets at LCA Holy Smokes Batman!!

Just an update on the situation called LCA thanks Learn2 for the number. I was told single game tickets don't go on sale till Aug 24 so not sure how the prices for seats are sitting out there currently maybe season tickets and packages? LW while you are talking ticket prices the additional insult is the fees Ticketmaster/StubHub etc charge for passing tickets through. So you buy a ticket at X price add in X% to get the bloody thing pure pure ripoff but you really don't have a choice if you want to see concert, game etc.

AtlantaHotWings posted a topic in General

Was looking at the schedule and ticket prices to budget for my annual trek north to see a game. Last year I paid around 170 per ticket for seats in section 120 row 14 for a game against the Canes in Feb. I figure I get back to see friends and family and a game once a year so I am willing to spend a little more for my seats and plus I budget for it for a few months. Looking at prices/games and I am sure glad I have that new stent in my heart otherwise I might be on the floor writhing in pain. Tickets are showing in the same area around 400 bucks on stubhub/ticketmaster etc. Is this due to the season not starting yet and people just putting numbers up there? I am going to hold off and pick a couple of games and see where prices land and it might not be a trip this year if these prices keep holding. Last game of the year against Buffalo seats are over 250

For this board Faith's song would be Just Breathe with what we are in for this season....

AtlantaHotWings

reacted to a post in a topic:

2018 Off-Season Trades / Signings / News

krsmith17

reacted to a post in a topic:

Rumors Thread

agreed not happening but it could be done if Bergevin has taken his meds or not that day Kenny calls. Opens some space for the youngins for sure.

AtlantaHotWings posted a topic in General

Just saw this and figured folks might want to know... https://nhl.nbcsports.com/2018/08/07/blackhawks-legend-stan-mikita-dies-at-78/

AtlantaHotWings replied to Dabura's topic in General

be interesting to see the same thing for Rasmussen

sigh you need to say IMHO to make sure there is no judgment...when does the season start so we can starting berating Big Rig?

never know if Cobb grew up in a different era would perhaps his views be different? I would say Rose is the closest to Cobb as far as being a total win at any cost. Exhibit A bowling over a catcher in an ALL STAR game and ruining Ray Fosse's career. For those too young to remember. But Pete did give him a pat real quick before heading off. and Pete seems to be sorry years later...NOT

Being an old fart and bored on a business conference call thought i would add my .02 in. I think you have the wrong people listed in a category for iconic plus Joe Louis should have been included. One can argue Howe > Yzerman No way was Kaline > Cobb Barry and Isiah no real comparable with their teams. Maybe a stretch to compare Barry with Bobby Layne/Billy Sims and Isiah with umm Lanier? I would have said this would be the order for Iconic with my reasoning backed up with some snippets off Wiki along with the links where the info is at. Cobb was simply bad arse...seriously NINETY records some still standing today https://en.wikipedia.org/wiki/Ty_Cobb Cobb is widely credited with setting 90 MLB records during his career.[3][4][5][6] His combined total of 4,065 runs scored and runs batted in (after adjusting for home runs) is still the highest ever produced by any major league player. He still holds several records as of the end of the 2017 season, including the highest career batting average(.366 or .367, depending on source) and most career batting titles with 11 (or 12, depending on source).[7] He retained many other records for almost a half century or more, including most career hits until 1985 (4,189 or 4,191, depending on source),[8][9] most career runs (2,245 or 2,246 depending on source) until 2001,[10] most career games played (3,035) and at bats (11,429 or 11,434 depending on source) until 1974,[11][12] and the modern record for most career stolen bases (892) until 1977.[13] He still holds the career record for stealing home (54 times) and for stealing second base, third base, and home in succession (5 times), and as the youngest player ever to compile 4,000 hits and score 2,000 runs. Cobb ranks fifth all-time in number of games played and committed 271 errors, the most by any American League (AL) outfielder. Joe Louis fought in one of the most epic fights ever against Max Scheming in a social statement similar to Jesse Owens plus in an era where promoters were more about the $$ vs the athlete especially when it was a black athlete. https://en.wikipedia.org/wiki/Joe_Louis Best known as Joe Louis and nicknamed the "Brown Bomber", was an American professional boxer who competed from 1934 to 1951. He reigned as the world heavyweight champion from 1937 to 1949, and is considered to be one of the greatest heavyweights of all time. Louis' championship reign lasted 140 consecutive months, during which he participated in 26 championship fights. The 27th fight, against Ezzard Charles in 1950, was a challenge for Charles' heavyweight title and so is not included in Louis' reign. Louis was victorious in 26 title defenses, second only to Julio César Chávez with 27. In 2005, Louis was ranked as the best heavyweight of all time by the International Boxing Research Organization,[1] and was ranked number one on The Ring magazine's list of the "100 greatest punchers of all time".[2] Barry he did this with total s***e teams https://en.wikipedia.org/wiki/Barry_Sanders Sanders joined the Lions in 1989 and had an immediate impact, winning the NFL's Rookie of the Year award. Through ten seasons in Detroit, he averaged over 1,500 rushing yards per season and just under 100 rushing yards per game. In 1997, he became the third player to rush for over 2,000 yards in a season and was named the NFL Most Valuable Player. Still seemingly in his prime, Sanders unexpectedly retired from football after the 1998 season, 1,457 yards short of breaking the NFL's all-time rushing record. His number 20 jersey was retired by the Lions, and he was inducted into the Pro Football Hall of Fame in 2004 Howe of course was bad arse as EVERYONE here is well aware but like someone said earlier he had a slew of HOFers that helped him https://en.wikipedia.org/wiki/Gordie_Howe Howe made his NHL debut with the Red Wings in 1946. He won the Art Ross Trophy for leading the league in scoring each year from 1950–51 to 1953–54, then again in 1956-57 and 1962–63, a total of six times, the second most in NHL history. He led the NHL in goal scoring four times. He ranked among the top ten in NHL scoring for 21 consecutive years and set an NHL record for points in a season (95) in 1953, a record which was broken six years later. He won the Stanley Cup with the Red Wings four times and won six Hart Trophies as the NHL's most valuable player. He also led the NHL in playoff points six times. Isiah IMHO was a byproduct of his teams https://en.wikipedia.org/wiki/Isiah_Thomas Is an American former basketball player who played professionally for the Detroit Pistons in the National Basketball Association (NBA). A point guard, the 12-time NBA All-Star was named one of the 50 Greatest Players in NBA History and inducted into the Naismith Memorial Basketball Hall of Fame. Thomas has also been a professional and collegiate head coach, a basketball executive, and a broadcaster. Funny thing back when Kid Rock opened the LCA he flashed pics of Kaline//Barry/Isiah/Yzerman/Gordie/Mr I and only one that was booed was Isiah and I have never found out the reason why as he was the golden child with the Bad Boys.

F.Michael

reacted to a post in a topic:

Rumors Thread

Just hope in the group of new fresh Swedes there is someone that can grow an epic beard like Z...