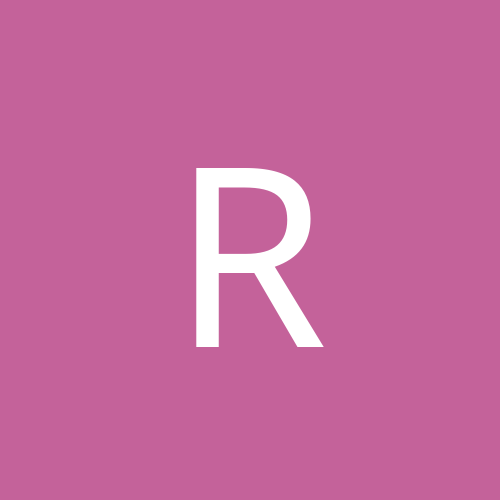 Content Count

29

Joined

Last visited
Yes Tatar leads prospects with 13 points but then Mursak, Emmerton, Ritola, and Kindl are not far behind with 12 each,

He makes it quite apparent throughout the thread how uninformed he is about the Red Wings organization. The Red Wings have been using the patience with prospects and stock up with veterans philosophy for 20 years now, and they have been the most successful team in all of hockey and arguably all of sports in that time frame. So why change our philosophy?

Holmstrom is 1st on the Red Wings in goals. How can you say that. And Maltby deserves to be in the minors but he will play the rest of his contract with the Wings. That being said he provides experience and leadership that a prospect can't bring in. It isn't that simple buddy. Datsyuk and Zetterberg would not be the players they are without Draper, Maltby, and the many other Veterans on the Red Wings the past 6-7 seasons. The number of veterans on the Wings is what makes us the most successful franchise the past 20 years. Veterans don't make rookie mistakes and don't have learning curves, they know what to do and get their job done.

Mursak and Tatar are going to be stars. Mursak has been taking over as of late while Tatar can finish with the best of them. Axelsson needs to get out of this funk soon and return to star-dom. Anyways some of the posts here are rediculous, people need to get more informed about the Red Wings prospects and the Red Wings philosophies. The Red Wings aren't going to play a prospect until they are NHL ready. Prospects often make rookie mistakes that we can't afford. Also exerience is very underrated over here. You keep the vets until they can't compete in the NHL, which means this is the last season for some. But you can't get rid of every role player, they are called "role" players for a reason, they have important roles that stars can't fill.

r0bert8841 replied to Echolalia's topic in General

Rissmiller is the weak point to his line. I may be a little biased against him but it seems like he constantly turns the puck over but he is always on the scoresheet. I think if they could add Emmerton or Axelsson to that line they would be lights out. Or if Abby comes back throw him in their.

r0bert8841 replied to Eternal_Probert's topic in General

I also like Piche alot. He hits alot. He has played well in his limited time with the Griffiins, they just have such a stacked blue-line that him and Ehrhardt are going to switch between Toledo and Grand Rapids.

r0bert8841 replied to Paolino99's topic in Prospects

Most of that can be found here http://www.redwingscentral.com/ Johnston Cayer Smith (Brendan) Rufenach Nyquist Nicastro Axelsson A. Samuelsson J. Seluyanov Andersson J. These guys are all still in the system I think.

r0bert8841 replied to Aussie_Wing's topic in General

It seems like I am busy during every griffins game. I should be home for hopefully the 3rd period though and if its a good game I will see the replay. Also how can Vig-Emmerton-Pare be the 4th line after the game a few nights ago?!

r0bert8841 replied to Aussie_Wing's topic in General

Thats a great idea, I was going to ask you for a replay for tomorrow because I won't be at school so this is perfect. I don't know if this is possible but it would be cool if you could have all the games of the season on a loop so we can always pop in and watch some griffs? or at least games worth watching. And thanx again.

alrite thanx drumnj and Emmerton was a beast tonight.

http://atdhe.net/10169/watch-ahl-grand-rap...e-erie-monsters for everyone who was watching the UStream that went down

how are you guys viewing the game?

wth is going on with the stream now ive been kicked, who is Skawt and why did he bann me?

ya i think it says im banned lol, and it won't let me use the chat.