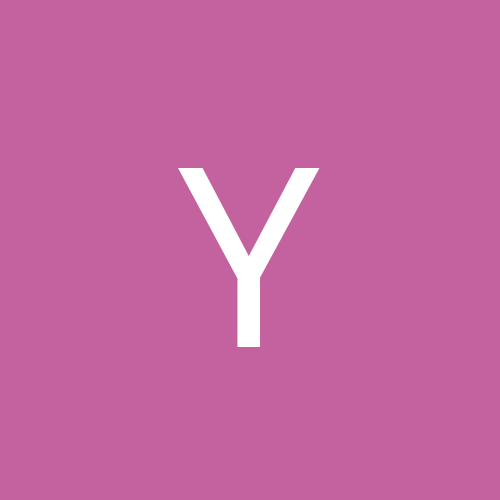 Content Count

60

Joined

Last visited
Playoffs are winding down, not much of a fan of the final four teams, missing some bellicosity (a la John Buccigross) , youtubing up some hockey fights and highlights from the season Found amusing video of a couple of guys not really knowleadgeable about the game shown highlights of big hits and their reactions house party/street/prison language lol NSFW big hits with usual suspects Scott Stevens, a nice collection of Kronners, some Vladdys as well and a cameo of Bert sans a couple of teeth youtube link : enjoy don't watch if you are offended by foul language

haroldsnepsts

reacted to a post in a topic:

ECSF: Tampa Bay Crying Coopers vs. Montreal Complaining Canadiens

yztheman replied to Hockeytown0001's topic in General

Well after seeing how poorly the Canadiens played in that last game I feel a lot better about our team effort against Tampa Man the clock is ticking on this team Mr. I needs to get Babs signed, get him and pav and hank some help, get the team in the new arena and win one more cup It seems like we have been 2 pieces short of a cup for a few years now except last year when we struggled so much, and notwithstanding the drop off this year * prays for manna and a cup to put it in *

yztheman

reacted to a post in a topic:

ECSF: Tampa Bay Crying Coopers vs. Montreal Complaining Canadiens

yztheman replied to Hockeytown0001's topic in General

Well a sucky way to lose, on a rebound off a shot off an icing... Caps gotta be hatin that Was hoping they would knock the NYers out couldn't close out we'll see what Trotz has next year

yztheman replied to HockeytownRules19's topic in General

I'm with you bud. Us folks down this way are pretty much cordial to all yankees, regular ones and damn ones Regulars come down, visit, and go home; damn yankees come down and stay in ref to : jimmyemeryhunter, on 13 May 2015 - 2:20 PM, said:

yztheman replied to Hockeytown0001's topic in General

Another 40 minute performance, play like crap in the third...can't pass, dumping to the other team, on and on all the fail we have seen this year. Pathetic. This team needs a Toronto detonation and rebuild..of course history has already shown us management is quite content with scrubs especially if they can squeak into the playoffs Seen it coming hate to do it but gotta jump off the bandwagon until some serious action is taken by ownership to improve this team

yztheman

reacted to a post in a topic:

ECQF Game 7 GDT : at Lightning 2, Red Wings 0 (Tampa wins series, 4-3)

I want to say that in one of the earlier games Kronwall came up to the O blue line and put a love tap on one of Tampas stars who was coming up the wall with his head down. Don't remember which game. That should have put Tampa on notice imo, it was the first time in a long time I thought I was going to see him kronwall someone, but like I said he pulled up. Skating anywhere on the ice is dangerous if your head is down, everyone knows that. The onus is on the puckhandler and really, everyone on the ice, to keep your head up and be alert. The is one of the last physical games and just like real life we have the NHL with bad people in positions of authority making stupid fail decisions and too blind to see their error. But yeah let's blame the guy with his head up and in the game. Just countering your point, we all have different opinions it's your right to think it was bad and I won't question that. But I think how bad he is is overhyped. edit for spelling

Well considering the circumstances of no penalty and all the other info we (have) this surely looked like a no suspension incident. You don't even have to be a hardcore hockey fan, you could have simply watched some of the other playoff games going on now as a casual fan and would have seen much worse multiple times. It just proves (in my sceptical mind) what I have said about rich people, sport star millionaires, and others who live a life without poverty. They have no clue. They grew up people doing for them they have no clue what the average person's life of hardship is. My grandparents were Alabama sharecroppers who had nothing. I have come a long way from that but a couple of bad breaks and I could wind up poorer. Also, I used to work for a medical facility full of doctors. A little medical education and these people think they are lawyers and mechanics too. Know everything. Sickening. It seems the people at the top are all like that. I have often wondered if it is psychosis that really gets people to the top. Liars and idiots. Why do people keep believing them? Atlanta believed them. Then the NHL s*** all over the fan base. #BettmanMustGo Edit for grammer and ranting lol

yztheman replied to redwings56's topic in General

I think Smith has upside still, I remember when people were questioning kronner and people said it takes longer for d, etc. He's physical and speedy can jump into plays like we all want good d to do, I give credit to Babs for benching him and stoking a fire, you saw what he can add to the team. He played a 200 ft game hualing ass back on d. Throwing away investments is the fastest way to poverty. I say nay. Babs plan is for this team to be a pace team with speed and checking and d. He goes crazy when they start standing still and have trouble identifying assignments and making reactive mistakes and bad line changes. And that's only on the penalties they really make. And we all know turnovers kill. And then there is the factor of you have to work with you got. I am getting on the bandwagon for babs, keep him here and give him better talent like he wants and you will see more than a 7th or 8th seed. I know it's hard esp for us longtime fans but unfortunately life (and accordingly all things including hockey) turns and moves and changes whether we are ready or not. Stars/players are individuals and human and make mistakes,. As a collective we can cast a glaring eye but in the wider context it takes many pieces working well to produce. The fact that we have had consistency and stability this long is indeed a testament to all involved from fans to ownership. We keep a hard working no quit blue collar team even in the spite of marginalization of the sport and all the associated shortcomings. When we get older we will know we had greatness and all of our Wings from top to bottom aspired to that and kept this TRADITION going no matter the payout. Sorry for the off-topicness and rant, recently I made some negative posts and I realize that we have and have had for many years a good team just not always the best, and that turning out a good consistent product is a vital step towards achieving the ultimate goal. Life is important love what you love but don't put your hopes and dreams on uncertainity and euphisms. It really is hard to be so successful. Love my wings but if they lose it happens, I know we have high standards and I know they tried. We did it before, we will do it again. Just not all the time. Go Wings. Peace people and yes I am drinking while posting, or posting while drinking..I think that's it

yztheman replied to Hockeytown0001's topic in General

well team has (thrashers/jets) lost pieces kane, etc, and lack of skill players or depth an issue...hard for me as a thrash supporter/loser to worry about it...I had my wings before they came, when they came to phillips arena, and after they left lol of course I like all the other teams to take wear and tear in the playoffs while we sweep but hey only dreams nowadays next 2 games will tell us about the team officiating is iffy wings need just to play smart and hard like they did game 3 in game 4 wonder if we can get any good pieces from winny in the offseason? peace people

yztheman replied to Jersey Wing's topic in General

it isn't just the lounge that's restricted. Since I live about 6 hours from Tampa, and there just happens to be a crew from Tampa doing an install where I work, and one of the guys used to work here, I might could get a ride down and back this weekend and make Saturdays game. So I pop over to tampa site to check out Amelia Arena, and lo and behold when you mouse over seating, all seats by glass say the visiting team dress code is in effect or something to that nature. They don't want opposition jerseys being seen on tv I guess. But I decided not to go, other things going on but also I am just so disappointed in how the team shaped up this year especially here at the end. Getting in on the next to last game instead of the last game isn't much of an improvement imo. I have probably broke 2000 dollars worth of tvs, went to games and bought hockey packages and hotels and travelled hours to see them, and I feel like fans are getting shortchanged by sports millionaires who don't perform but it's ok because "it is a business". So I am boycotting. Want my die hard loyalty? Show me you really want to win and I am not seeing that from the team or management or ownership anymore. I'm one of the ones that are negative, but like I said when you take your world class talents and give them scrubs to play with you are telling me you don't care about winning. Sports owners need to understand just how much of a sacrifice it is for the average person to support them and help fans out. Or, just go ahead and make it your millionaires club and keep the rabble out and my white trash ass will stay at the house.

krsmith17

reacted to a post in a topic:

4/9/15 GDT Red Wings 3 @ Canadiens 4 *Warning post #888 & 906*

yztheman replied to canadian wings fan's topic in General

told you this team can't hold a lead been a consistent problem second half of season oh well Holland and little ceasar don't want a cup anyway thats why you give your world class players scrubs for support yep time to hop off bandwagon if management doesn't care neither will I gonna predict don't make playoffs next year been a nice ride sick of supporting lazy millionaires though so adios this team isn't worth watching

yztheman replied to canadian wings fan's topic in General

i can't tell you how many times this season I have tuned to the game and as soon as i do the team gives up an easy goal, Im frkn sick of it..I literally cannot watch this team without them screwin up. i used to watch them to enjoy myself all they do now is piss me off. Guess I might have to jump off the bandwagon after 20 years. I made a post about how this team blows leads everyone pooh pahed well now you see. I'm sick of seeing it this year inexcusable I don't care what anyone says.

yztheman replied to matemate's topic in General

From an unremembered poster at nhlcom site after the boston last shutout to caps: John Scott against Caps 1, Boston 0 I'll throw my wish list lineup just remember not accounting for salaries,cap etc I think Z and Dats need to stay on top line, with a big body but not cole Z - Datz - ? (helm unless we get a real power forward) Tatar - Sheahan - Nyquist Abby - Weiss - Pukks Miller - Glendening - ? Trade Jurco, get rid of Andersson , Cole (I liked Cole but really that was like years ago don't think we need more age a vet captain "should" almost be enough imo), Franzen IR, Cleary *poof* thanks but your gone; and I wouldn't mind seeing Glenner gone for a better 4th liner but we will miss his faceoff % prob and I am in the keep miller camp he does hit some big body good d so fine with him remember we let eaves go cuz we had him on D : Hell no to Phaneuf Kronner - Ericcson ( Big Rig can play and stood up on the kronner hit one subpar year no reason to lose him) Dekeyser - Zids ( I think Zids has played great since he came here even better than some of our own ) Quincey - Smith ( I think Smith has shown some upside as an offensive dman this year and will get better plus he has balls last year when times were tough he showed gut standing up to Chara somewhat more than I can say about anyone else on this team, no kronwalls recently or coming probably) Marchenko Hopefully fill in spots with better players

yztheman replied to Empty Netterburg's topic in General

No.!#@& (lolz) Jimmy has moments in the season where he doesn't perform as well as hoped but in D town we keep our guys turn them into tools instead of mercenaries..I have complete faith that Jimmy has 3 years left in him at least we may not see no Hasek performances for a couple more years when Maz is really ready but Jimmy still has game I sense the frustration with the lack of moves (until recently) is giving us an upgrade hangover..face it we slumped at the end instead of Dec/Jan/Feb as previous years...the boys will get in 8th seed or better remember the ssstttttttttrrrreeeeaaaaakkkkkkkkkk +++ we aren't legit contenders anyway no need for desperate measures retoool on the fly...................

yztheman replied to Hockeytown0001's topic in General

C'mon people dats does more than meets the casual eye every game he plays.....worth the price of admission...if he thinks he can't play then he is probably right cuz when I see him call for the puck or absolutely set someone up deking his man then I gotta think his hockey IQ is alright....just sayin tough as nails game boston lies in wait (poetically) looking to pounce gotta stay strong this game......gotta keep it tight feels like an OT game to me...-- ..... - 3-2 Wing in Ot cuz we need the winged wheel to start rolling and crush the hopes of those who challenge us! Abby, Hank, and Tater Tots hankz is dam sure due hope he brings the A game tonight help keep the bees busy oh and the D needs to step up for real Go WIngs peeps!