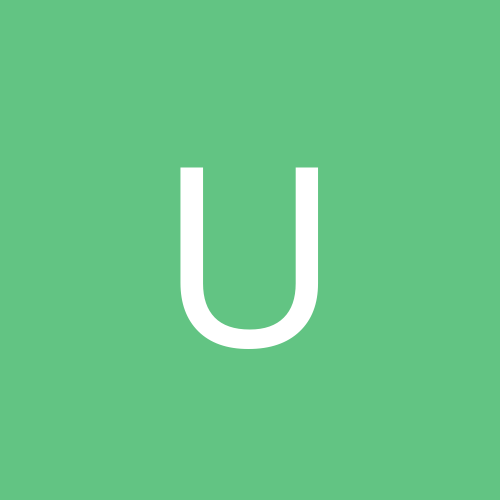 Content Count

148

Joined

Last visited
uncle ovipositor replied to Hockeytown0001's topic in General

It just seems like the more important question than who won over the last year+. If I miss a game that's what I wonder about first.

uncle ovipositor replied to Hockeytown0001's topic in General

Hey guys - I didn't catch the game last night. Who got injured?

uncle ovipositor replied to gcom007's topic in General

And at least 6 of the trades in that chart are for Samuelson. The Wings have done pretty well as a team focussed on drafting, not trading. The last couple of years they've needed some trades, but they haven't pulled it off well - I mean, I'm sure Tootoo was a bargain, but he's also still Jordin Tootoo. Legwand seems like a good deal to me, and even if he's not a fix for everything that's wrong with the team he might be a sign that Holland's getting better at that part of the job. Having a cap makes where players are willing to go a bigger factor (see: Edmonton), and while a lot of players might not want to live in Detroit, this is the sort of hockey team that can make a move worth it just based on that. That said, missing the playoffs would adversely affect that formula.

uncle ovipositor replied to jollymania's topic in General

I can see this getting 1 game arguably. It was an NHL hit that ended badly, and they decided that it was a hit that shouldn't have been thrown. Not sure I agree with the basis for making decisions there, but I can understand it. 3-6 seems severe to me, however. Reputation's probably part of that, the injury is... unfortunately it seems like one of those things you just have to take if you're Torres because he's earned his rep over the vast majority of his career. But anyone who thinks Torres was headhunting should know that the 2 are best friends off the ice. No way he was trying to decapitate him.

"If we go back to look at the series, we've been called cheaters after Game 1, we've been called embellishing Canadians after Game 3," said Sharks coach Todd McLellan, whose team leads the series three games to none. "If the series goes any deeper, we may even be accused of biting eventually." http://www.mercurynews.com/sharks/ci_23190849/san-jose-sharks-fed-up-vancouver-canucks-whining Game, set, match.

I'm always glad to see MAKAVELI719696 put up another one of these long, well-edited videos. It means he's not out in public, where his social awkwardness might damage his sensitive ego. It takes an amazing amount of work to portray the Nucks as the wronged party in most situations, and he makes a valiant effort. A time-consuming, no-mom-I'll-just-microwave-a-hot-pocket-when-I-get-hungry-right-now-I-need-to-keep-working sort of valiant effort. Salut, MAKAVELI719696, Nucks ****** of the month.

Lou playing well makes their organization look terrible. I'm in favor of it. And now they have to decide who starts game 4 - the better goalie or the chosen goalie. At this point, both options are bad. Even if Schneider plays well (unlike this game) nobody's going to trust him one game to the next. Everything they do is gas on the fire. Couldn't happen to a better team. In the post-game interview, Thornton said, "We're just really happy we didn't have to face Luongo again." Perfect. Meanwhile, the Nucks have pretty much played 4 D for the whole series. They're not in this to go long.

uncle ovipositor replied to drumnj's topic in General

For the last few years I've gone out of my way to watch Hawks/Wings games and they've always been worth it. I'm going to miss them.

Nev

reacted to a post in a topic:

Concerned - we might not make it in to the playoffs

HolyMackerel

reacted to a post in a topic:

Concerned - we might not make it in to the playoffs

13dangledangle

reacted to a post in a topic:

Concerned - we might not make it in to the playoffs

haroldsnepsts

reacted to a post in a topic:

Concerned - we might not make it in to the playoffs

uncle ovipositor replied to Hockeytown0001's topic in General

Couture's the real deal. In a few years, he'll be the big-toothed face of the Sharks and you'll hate it even more, but he regularly scores some beautiful goals.

uncle ovipositor replied to RedWingsRox's topic in General

I would love to see a first round series against Chicago. Not sure the Wings would win, but it would be great fun to watch and a good way to end an era. From a coachig perspective, the regular season's all about your team and the system, the playoffs are about the other team. And Babcock's a good series coach. Chicago's deep, confident, strong, and on their game, but their D and goalie aren't great and can be exploited. I'd like to see what Babcock comes up with. Doesn't mean I think they'd win, but if they make it in I'm not going to write them off just yet. I hope it happens.

uncle ovipositor replied to haroldsnepsts's topic in General

Terrible call, changed the game. It happens. The linesman who insisted it was a hit to the head, Jonny Murray, caught a hard shot in the back which put him on the ice later, almost causing him to leave the game. It was unfortunate. It happens.

uncle ovipositor

reacted to a post in a topic:

On a more serious note the Sharks are beating the Oil 6-1 after the 1s

uncle ovipositor replied to Jedi's topic in General

Interesting signing. Having watched him as a Shark and when he was with the Ducks, I would be okay with him as 6-7, and based on yesterday's game the Wings need someone back there with a touch of experience. He's positionally good, is 50/50 on outlet passes, and plays a conservative game. He'll dependably take a hit to make a play. I'm told he's big, but his game along the boards isn't much and he's not going to clear the crease. A grinder he ain't. He was either good or awful on the PK - never tepid, never great. He's not going to take the D to the level it needs to be at, but he's better than your average plug. I wouldn't be surprised to see him stay on the roster for as long as the Wings play this season but hope they can make him irrelevant by this time next year.

uncle ovipositor replied to b.shanafan14's topic in General

Not a great game by any measure (I'd say sub-AHL), but it's nice to see ESPN get to stick it to Bettman. I'll turn the TV on just to make sure that Gary sees good numbers he's not getting.

uncle ovipositor replied to Bump's topic in General

Not only older than the Red Wings, he was older than the Cougars! I'm sorry he's gone, but if I live half the life he did I'm gonna be pretty happy.

uncle ovipositor replied to Travis's topic in General

Here's the thing: earlier in the game, Torey Mitchel was taken out of the game with a crosscheck from behind after carrying the puck into the King's zone. No call, he left the game. Losing one of the best PK guys from the team had a much bigger impact on the game than Clowe's play - enough so that the 27th-ranked PP got 4 goals in the game. Or, there was the play where Clifford skated all the way across the ice to hit Couture from behind into the boards, taking him out for the remainder of the period (and I'm gonna bet out for Saturday as well). Clifford got 5, but they waived the misconduct at their discretion. Really? It obviously should have been 2 minutes, but it wasn't. The only reason people are paying attention to Clowe's stupid penalty is because we've never seen it before. And it's hilarious that he got away with it.