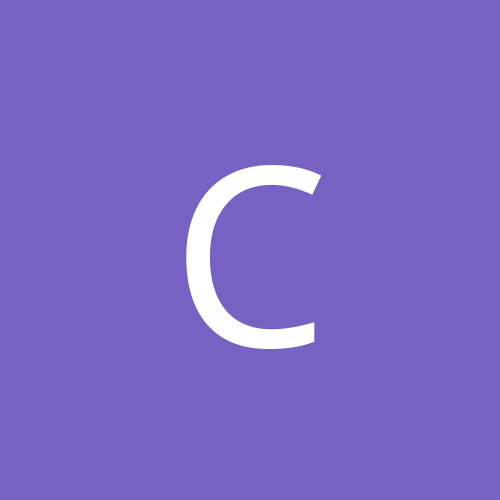 Content count

268

Joined

Last visited
About Coolio Mendez
Rank

Beware of the Franzensteiner!

evilmrt

reacted to a post in a topic:

Owners back Gary Bettman with 5-year contract extension

auxlepli

reacted to a post in a topic:

Owners back Gary Bettman with 5-year contract extension

Frozen-Man

reacted to a post in a topic:

Owners back Gary Bettman with 5-year contract extension

crotty99

reacted to a post in a topic:

Owners back Gary Bettman with 5-year contract extension

55fan

reacted to a post in a topic:

Owners back Gary Bettman with 5-year contract extension

Carman

reacted to a post in a topic:

Owners back Gary Bettman with 5-year contract extension

Coolio Mendez replied to Barrie's topic in General

1) Misconception: People he believe that he put teams in the deep south Fact: John Ziegler announced Florida, Tampa, San Jose, and Anaheim and was President when Green announced the North Stars were moving 2) Misconception: People believe that he orchestrated the change from historical division names to geographic division names Fact: After numerous complaints from sportscasters (almost all of them Canadian), John Ziegler ordered an examination of the Conference and Division names in 1990. Using polls from season ticket holders at all 21 teams and the Hockey News, players and fans alike voted for the geographic names. The change was announced at the 1993 All-Star game by Gil Stein, who also showed off the new 'East' and 'West' jerseys for the 1994 All-Star Game 3) Misconception: People are upset because he locked out the players....twice Fact: The owners control Bettman. The reason Bettman was hired was because he was one of only two candidates who would agree to lock out the players if it came to that. For example, if you were in the running for the job, and you answered all the questions right, and then the last question ("Will you lock out the players?" and you said 'no'. You would no longer be considered. 4) Misconception: Bettman's the reason the NHL is not on ESPN Fact: The NHL was on ESPN from 1998 through 2004 under Bettman's watch, and he gave the owners the ESPN proposal first. Since ESPN only wanted to pay $18MM a year to the league, the owners voted 30-0 against it. Bettman's unfortunate in the sense that he's been the Commissioner in the 'Internet' era where you can read what anybody says anytime. JOhn Ziegler was bashed regularly while he was President....a listen to any Canadian radio station call-in show would tell you that. Red Fisher in Montreal Gazette and Frank Orr of the Toronto Star were extremely hard on Ziegler. The difference was they had smaller audiences (seriously, how many of you ran to your local library to read the Toronto and Montreal papers in 1985?) than any writer/blogger has now. He's not a likeable person...he's a lawyer, and he has absolutely no hockey background...unlike Ziegler who had season's tickets to Red Wings games (mind you, he was also the Red Wings lawyer from 1961 through 1977 as well). BUt he's made the lwague a stronger business and a stronger brand.

Wings_Fan_In_Exile

reacted to a post in a topic:

Does this year prove that hockey doesnt belong in phoenix?

Coolio Mendez replied to wmubronco420's topic in General

Thanks for only reading the first two lines.

Coolio Mendez replied to wmubronco420's topic in General

CAN WE PLEASE STOP SAYING "BRING BACK THE JETS!!" Attendance was NEVER as issue for the Nordiques or the Jets, corporate dollars, and low income ticket buyers were the issues. Winnipeg has a relatively low average income per family compared to the other cities of comparable size, and fewer corporate dollars means seats would be more expensive. Expensive seats combined with a low income, means that for most Winnipegonians, the prices would be out of reach. The Jets were among the lowest priced tickets when they left, and even as they raised prices every year, their season ticket base dropped. Based on the 2005 report, the average ticket price would be well over $100 in order for Winnipeg to be able to sustain a team, that would make the Jets the most expensive seat (The Wings average ticket is at $58). To give you an example, Ottawa is slightly larger than Winnipeg according to StatsCanada. Ottawa's average income is 43% HIGHER than Winnipeg's. Ottawa's corporate tax base is 7x larger than Winnipeg, and Ottawa currently ranks 28th in the NHL in corporate sponsorship and will lose close to $20MM this year. The Senators just happen to have an owner who doesn't care if he loses money, otherwise this franchise would be mentioned in the same breath as the Thrashers, Coyotes, and Predators as on their way elsewhere. Again, Calgary and Edmonton already lose money, and Ottawa lost more money last year than any club except Phoenix. Ottawa is having to cut their ticket prices (even for premium games this year) and this is with a pretty good on-ice product that's winning games and is playing a good brand of hockey. Every business person who has done an analysis of today's NHL and today's Winnipeg says Winnipeg wouldn't survive in the NHL. Wayne Gretzky told the Economic Club of Toronto that Winnipeg doesn't stand a chance (and as an owner, he knows what the numbers are). It's time for people in Winnipeg to realize that unless their city grows (it also has grown very little in the last 13 years according to StatsCan (regardless of what the city of Winnipeg tells people) it's not in the cards. Winnipeg was generally near the low end of the NHL pay scale. Thois year, 20+ teams are within $2-3MM of the high end, and not surprisingly, the teams near the low end....were in the draft lottery. Sources: http://www.forbes.com/lists/2009/31/hockey-values-09_Ottawa-Senators_318444.html http://www.forbes.com/lists/2009/31/hockey-values-09_Edmonton-Oilers_314229.html http://www.forbes.com/lists/2009/31/hockey-values-09_Calgary-Flames_311479.html

Coolio Mendez replied to DraperFan MN's topic in General

Niedermayer/Pronger are much better defencemans than Green will ever be. Green's primary asset is his shot, but Weber has a better shot and he still couldn't get it through. Green still has a weak transition game which is still Niedermayer's strength. Niedermayer also led all players in takeaways in the Canada/US game with 6 (and only 2 giveaways - lowest among the D for both teams), unfortunately he looked bad on a couple of US goals (as did Weber who should have been covering for him). As for Green, Bob Nicholson said it best this afternoon "he's got a good shot, but he doesn't have the mobility that the rest of this group has" (and he doesn't) Seriously, I don't think Green would have helped. EX: The Swiss don't know how to design a play to kill a penalty, and Canada is mentally challenged to think outside the box to beat it. I think the only players that could have beaten the Swiss system are Bobby Orr and Mark Howe because neither would do what they were supposed to do on the power play anyway. Green would have followed the coaches plans and looked just as bad as the rest.

Coolio Mendez replied to Hockeytown Red Wings's topic in General

http://espn.go.com/ Everybody scroll to bottom and vote Canada Vs. USA hockey....make these guys at ESPN feel stupid.

Be careful when you say that goaltending from the 80s were horrible. Steve Yzerman, Mario Lemieux, and Joe Sakic have all said that they felt the technical ability of goaltenders was better in the 80s than it is today (Mario has gone so far as to use Gilles Meloche in modern equipment and found that at 58 years old, Meloche's reflexes in modern equipment are faster than Fleury's...and when Fleury used Meloche's equipment, he could barely move). Mario's also gone as far as saying that both he and Gretzky could put up similar numbers today as 25 years ago because a large part of their ability was brains and they would have those regardless of the era in which they were in. Now, enough of what Mario thinks (although he does have a point on goaltending equipment having more to do with the reduction in GAA than the goaltenders themselves). I think it's too difficult to answer. Ovechkin has played his entire career in the 'big pad' era and been coached using offensives designed in that era. It forces players to play in that mindset, just as the 60s 70s, and 80s had players playing with the 'slapshot from the boards' mentality which was unheard of in the 40s and 50s. There were articles in the 60s wondering how many MORE goals Richard would have scored if he had played in the era where players took slapshots indiscriminately (a rare event at the Montreal Forum until late in Richard's career). Yzerman, Sakic, and Lemieux know a thing or two about the evolution of NHL goaltending having careers spanning 20+ years each....so if they say the goaltending is no better, you have to believe them. Lemieux knows a thing or two about using smarts in hockey, so if Lemieux says that players like him and Gretzky would have adjusted accordingly, you have to believe him.

Nevermind comparing him to Gretzky........how about the fact that he has the LOWEST shooting % for a 50 goal scorer EVER (10.6%)? Who's record low did he beat last year to accomplish that? Well....his own! (12.2%) All of that aside, I still consider him a "sniper" just because I have always looked at a sniper as someone who scores alot of goals........now I would get annoyed if they started calling him a "sharpshooter".....which I guess in it's truest sense is the definition of a sniper but just not through my eyes.

Coolio Mendez replied to stevkrause's topic in General

Tollefsen is a good scrapper. Has that Norwegian psychois. First Norwegian player for Detroit eh? He's a good addition. Defends the goalie after the whisle like a bodyguard (something the Wings have been missing) and a better fighter than most. He's a defensive D. Better suited for Western teams. I think he made the Flyers D man corp. Did really well in Colombus.

Coolio Mendez replied to Playtawk's topic in General

Now that the Sedin twins are stars Vancouver can be really dangerous come playoff time. We all know what Luongo is capable of, if he's on I like Vancouvers chance to win it all.

Coolio Mendez replied to Coolio Mendez's topic in General

Leino was a bit under the radar at the time. Also, Leino was older and had more of a track record to follow. Can't say the hype for Leino was nearly as big as Brunnstrom.

Coolio Mendez posted a topic in General

Earlier this evening, Fabian Brunnstrom scored his 2nd goal of the season...in his 32nd game Let's look at some quotes Ken Holland from the Detroit Free Press on March 6, 2008 "Brunnstrom's the real deal and he has the skills to play on our first line right away. We're thankful that we're still being considered. He's the type of player who will score 30-40 goals and plays well in both ends of the rinks" Cliff Fletcher, Rogers SportsNet March 13, 2008 "We're still talking to his agents and we believe we have a very good shot. He'll fit instantly into our system" I'll be honest...watching film from the Swedish League bin 07-08, he looked great....watching his last few games this season, I have to wonder if Dallas won't be glad to see that $2MM cap hit disappear next year.

Coolio Mendez replied to F.Michael's topic in General

NYR seem to like guys of questionable character.........which ALL of the players you mention are, especially Jokinen. Calgary would clear another 500K off of the salary cap which has to make one wonder if they are making a play for Kovalchuk. Jokinen has 4 goals in his last 25 games and only 2 PP goals ALL YEAR.........and only 3 goals at home this year, which is odd because usually he only disappears on the road.

Coolio Mendez replied to Hockeytown0001's topic in General

I want Chicago first round.

Coolio Mendez replied to kook_10's topic in General

This is not last year's Red Wings powerhouse. Ken Holland told a Toronto radio station after the team had first arrived in Detroit that Red Wings fans will have to get used to nail biting hockey games in the new NHL as the team will need to do more than show up this year.