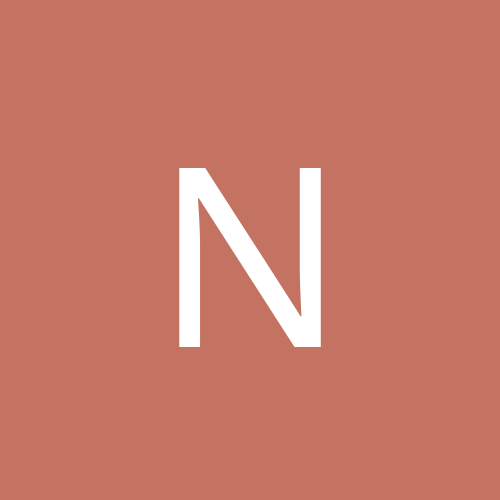 Content Count

198

Joined

Last visited
titanium2

reacted to a post in a topic:

Stanley Cup Finals eeriy similar to 2009

Echolalia

reacted to a post in a topic:

Stanley Cup Finals eeriy similar to 2009

crotty99

reacted to a post in a topic:

Stanley Cup Finals eeriy similar to 2009

NEpats1028 replied to blues_demitra38's topic in General

i'd hardly call toews overrated. He's a great captain and knows how to lead a team at such a young age. Im not saying he's comparable to Yzerman yet, but something about the kid is special. On the other hand, Kane is overrated and so is Keith. I'd love to see Toews win a cup someday, but not Kane.

NEpats1028 replied to Rufio's topic in General

I really hope Pierre takes the job. I can't stand listening to him in between the benches every Sunday. GET OFF THE BENCH PIERRE!! Glad #19 is stickin around

NEpats1028

reacted to a post in a topic:

Yzerman Declines Tampa

Osgood the Best

reacted to a post in a topic:

Let's Talk About the Refereeing

NEpats1028 replied to RedStormRising's topic in General

as long as chicago doesn't win the cup, im game for anyone. I'd root for the sharks or Habs at this point. Being realistic i think it will be a pittsburgh-chicago final. In that case, i want pittsburgh. Chicago are a bunch of bums who don't deserve to win a cup for that bandwagon town.

NEpats1028 replied to DirtyD's topic in General

this is why the NHL will always be a 2nd tier sport...Its because they are the only league i know of that changes their rules in the playoffs. The NHL said they would be watching line changes for too many men, and goalie interference penalties this year, and the number of those penalties has more than doubled since last year. If its such an important issue to look out for in the playoffs, then why not look for it in the regular season?? I think the NHL needs to look at its rulebook and consider some changes for the coming years. 1. Allow players to kick the puck in. i know this could start some controversy but I see nothing wrong with a player whose stick is tied up, kicking a puck in while being defended. 2. Stop protecting the goalies. Make some rule that a goalie is fair game outside his goal crease. Im not saying forwards should be allowed to drill the goalie. There are plenty of times where guys screening the goalie get called for interference because the goalie is so far out and actually into the play. 3. Call more diving penalties. I was watching Don Cherry the other night and he focused of Carcillo from Philly and how he was falling over at the slightest pushes and flung his head back like he'd been high sticked when the opponents stick was nowhere near him. It comprimises the integrety of the game. ....just my 2 cents.

NEpats1028 replied to Hockeytown0001's topic in General

Great post. Thanks for sharing that. That gives us a little hope of making this a series. I really believe that if the Sharks swept tonight, it would end up hurting them in the long-run since the CHI-VAN series looks to be going the distance. I wouldn't want all those days off after being so hot. LETS GO WINGS

NEpats1028 replied to Zetts's topic in General

Howard. Not that its his doing..when was the last time we've seen a rookie goaltender carry a team to the finals? I can't remember one. Hopefully he learns from his mistakes and comes back next year knowing what it takes to win in the playoffs. Its been said before, no way you are going to win in the playoffs if you have to score 5+ goals every game to beat the other team. Maybe that worked in GR but this is the NHL. Welcome to the pros, kid! Kudos on a solid rookie year though.

NEpats1028

reacted to a post in a topic:

Who would you most blame for a round 2 loss?

If you guys are seriously aiming the blame at Babcock, get real. He's coached the team to back-to-back finals and won at the world stage. Only thing I wish he did would be to speak his mind more to the media. After the refs basically gave away Game 2 of this series, he placed the blame on his teams inability to stay out of the box when it was clearly more than that. I love Babcock and hope he sticks around awhile, but for godsake, stand up for your players and your staff when things get outta hand.

NEpats1028 replied to Hockeytown0001's topic in General

Ernie Harwell and now this??? i know you can't compare the two....but geez, what a bad day to be a sports fan in Michigan

NEpats1028

reacted to a post in a topic:

WCSF Game 2 GDT: Red Wings 3 at Sharks 4

impossible to win a game when the refs are this biased...listening to paul woods right now just blast the officials. i hope babs takes a fine and goes off during his post-game

a penalty against the sharks!!!! HOLY s***!!

7 wings penalties 3 sharks penalties.....this is some ******* bulls***. i've never seen a more poorly officiated game than this.

love chicago hate their sports teams

this is just ******* riduculous......really these guys deserve acting awards. If anything they need to take one for the interference and one for the dive. that call is just unreal.