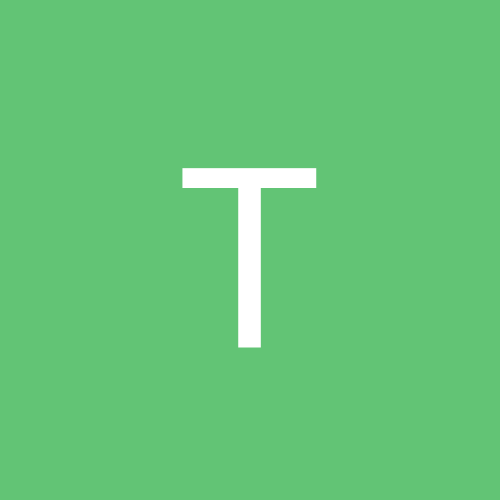 Content Count

1,578

Joined

Last visited
About theman19
Rank

#40 Mobile suit Zeta, the new red comet

Thank you for your feedback. What exactly about his game makes you think he's a bigger David Clarkson?

theman19

reacted to a post in a topic:

Michael Rasmussen

theman19 replied to Andy Pred 48's topic in General

I'd love to see grigs and yak. Yak-grigs-foo?

theman19 replied to DickieDunn's topic in General

Francis is quietly making quite a name for himself. He took over a team after Rutherford not to unlike our own now. That team is one 1c away from really competing.

theman19

reacted to a post in a topic:

Wings Pursuing Top College Free Agent Spencer Foo

Does anyone else think Todd bertuzzi when they see this kid in high lights? Big as hell, pillow soft hands around the net....

theman19 replied to Keep Your Stick On the Ice's topic in General

You know sometimes I come here for news and insights from people who may have something the regular press doesn't....silly me.

theman19 replied to Dabura's topic in General

The only way we ever seen to sign guys like this is if they grew up wings fans or are from here or both. His hometown oilers are in the mix too, I just don't see us landing him.

theman19 replied to theman19's topic in General

Yeah, more or less. The year he was claimed he did very well on a line with J.staal. He did okay the next year, then just hasn't stuck this year. Was a healthy scratch most nights.

http://www.canescountry.com/2017/1/9/14216488/carolina-hurricanes-place-andrej-nestrasil-on-waivers-elias-lindholm-charlotte-checkers Was doing ok in Carolina, that extension killed him though

You know what makes me incredibly sad? A couple years ago I would have laughed. Today I'm hit with the sobering truth that Carolina is far better equipped for the future than we are.

nyqvististhefuture

reacted to a post in a topic:

Frk claimed by the Carolina Hurricanes

I live in raleigh. Today Ron Francis gets on talk radio to talk about the canes. He said his management team had "banged on the table for frk since last year". That's a direct quote. Why did we lose him for nothing again?

I was going through my childhood things when I discovered a beat up baseball with lots of signatures. Curios I did some digging. Three people I recognize Joe torre Dale Murphy and Brett Butler. There are quite a few other SIG's. I'm thinking it's a team ball. What do I got?

marcaractac

reacted to a post in a topic:

Official 2016 Detroit Red Wings Offseason Thread

theman19 replied to Hockeytown0001's topic in General

I wish we did this instead. He was never coming here though....

theman19 replied to Jedi's topic in General

It was clear that we had no chance of signing him,...but meanwhile... Eric Staal to the wild for 3 years at 3.5 I'd have loved that.

LasVegasRocks

reacted to a post in a topic:

Are the Wings a Contender?

http://whatthepuck.forumotion.ca/ Hello my fellow red wings fans. I'm apart of a sim hockey league that's looking for new gm's. We use nhl 15 to sim and have played almost constantly since nhl 07. It's a very low key league, you get two teams one east one west, trade players, sign free agents,..sims are weekly. If you are interested sign on using the link above. Or pm me on here. On there i'm fearthemaskedman.