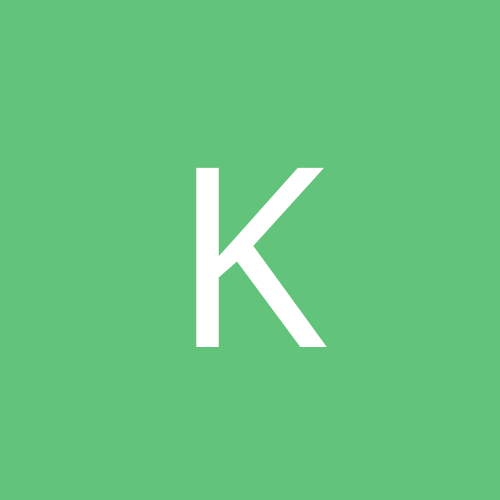 KrazyGangsta
Gold Booster
Content Count

1,598

Joined

Last visited
About KrazyGangsta
Rank

1st Line All-Star


Birthday

10/28/1986
krsmith17

reacted to a post in a topic:

Darren Helm re-signed: 5 years, $3.85m AAV

PavelValerievichDatsyuk

reacted to a post in a topic:

Darren Helm re-signed: 5 years, $3.85m AAV

KrazyGangsta replied to HockeytownRules19's topic in General

Helm contract not that high IMO. This is the average contract for his caliber of player in the league. As the cap goes higher his value will increase as for the cap hit. As it was indicated shortage of talent was low so his forced to be playing against higher opponents to his standards. His speed and penalty kill are enormous for the Wings. I don't think this is a bad signing and if worst comes to worst it doesn't pan out trading him won't be hard.

KrazyGangsta replied to LeonardSankar's topic in General

No I don't think we are going to go out in the first round. Second maybe but not in first round there's way to much experience on this squad to go out first.

sjr2012

reacted to a post in a topic:

4/18 ECQF Game 1 GDT: Red Wings 1 @ Bruins 0. DET leads series 1-0

KrazyGangsta replied to a topic in General

I love more being the last seed and upseting then actually being first place every year & being embarassed.

KrazyGangsta replied to frankgrimes's topic in General

Bettman doesn't keep you happy, but I can assure you that his keeping the owners happy.

KrazyGangsta replied to Ram's topic in General

How about not having Samuelsson & Cleary no more!

I did actually take the time to read your actual post and just went to re-read it a second time. I still don't see an actual point or a fact would even make me think that he would be as good as your stating. I mean all you did was post players name that have been successful with there careers after being re-drafted. As you did say it's very few ... what makes you think that he will be as good or close to be as good as they did. Just comparing him to other types of players doesn't make me believe he can be as good better or worst. Now it could be possible that we might of let one walk away and it's as possible that we didn't lose anything as well. I'm not arguing the fact that you think he can or can't play, all I'm saying is instead of actually judging his potential by his situation & some shootout goals bring in some stats or real facts. Unfortunately you've got nothing to back up that we've lost out on him. You are of course entitled of your opinion but at least base your opinions on some facts instead of shootout goals.

You can't be really serious right? Just cause he showed some slow motions highlights when the goalie wasn't even trying ... ?

KrazyGangsta replied to Euro_Twins's topic in General

KrazyGangsta replied to Hockeytown0001's topic in General

This Jersey should be the 3rd alternative jersey for the Ducks.

LidsFan

reacted to a post in a topic:

Franzen Buyout?

Even if his available, would you really welcome him back and pay to have the playoff ghost? Keep in mind his not getting any younger on top of that. Bertuzzi - Cleary - Samuelsson are all dead weight, I hope we buy 'em all out. The role they playing can be filled with the young ones, specially after the emergence of Nyquist & Brunner ... if theyre development doesn't stop of course.

T.Low

reacted to a post in a topic:

The *unrealistic* 2013 off-season thread

Hockeymom1960

reacted to a post in a topic:

The *unrealistic* 2013 off-season thread

Why the hell would you buy out Eaves for?

KrazyGangsta replied to dropkickshanahans's topic in General

Abdelkader a top 6 ... pathetic. The only reason he is in the top 6 is because all the kids are just too young to play big minutes, that said they don't even have enough experience in the playoffs to face the likes of Toews / Kane not only that but it also shows how bad our other wingers are compared to him. Abdelkader at best should be a 3rd liner, grinder ... sure why not throw him in the PP but either then that he doesn't deserve to be in the top two lines. I'm not impressed by his game at all, specially lately taking those penalties because his ego his so high set now. First 4 games we we're in Chicago's head and the last 3 Chicago was in Abdelkaders head.

KrazyGangsta posted a topic in General

Did anyone hear anything indicating Datsyuk injured or something. Doesn't seem himself the past two games, seems like his speed slowed down and that he was taking shorter shifts then usual. Anyone else realized that?

KrazyGangsta replied to Nevermind's topic in General

Why buy him out, trade him for anything in return. At least will get sometihing in return & no buy out fee to pay. I'd trade him this year I'd say before his value falls more.