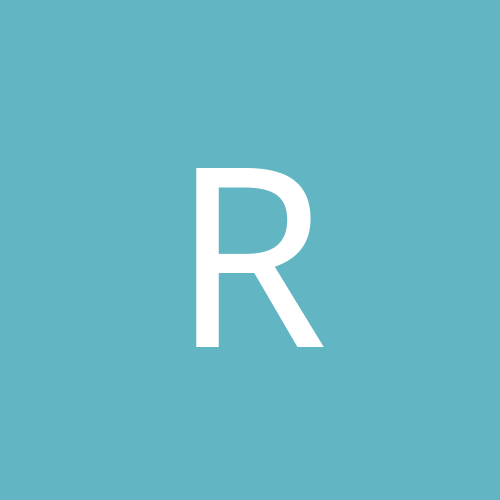 Content Count

3,005

Joined

Last visited

Days Won

3
Recent Profile Visitors
The recent visitors block is disabled and is not being shown to other users.
Richdg replied to LadyRedWing's topic in General

Why resign him? Why waste the money/cap/roster spot? We are not a team fighting for the PO's or cup. We are rebuilding! We dont need more below-average NHL players that are being overpaid. We need to move those guys!

Was wondering how things were going for Ras vs. Tippett vs. Vilardi-the 2 keys many said we needed over Ras. To date here are the stats: Rasmussen 32 games 24 goals which is .75 goals per game and 25 assists Tippett 43 games 29 goals which is .67 goals per game and 32 assists Vilardi 23 games 14 goals which is .61 goals per game and 29 assists. All have missed games for one reason or another. Rasmuusen and Vilardi for surgery/injuries and Tippet started in the NHL. None are dominating their league but are playing well. Really not much that seperates them at the Junior level.

Richdg replied to amato's topic in General

Good topic. AA is going to be a problem. Might be the reason why his name was floated in some rumors. I dont expect him to sign for anything less than 4 million per. In fact I expect him to be traded because of this. I just hope in brings back a quality Dman. As for Mantha and larkin you are talking our leading G scorer and points guys. The building blocks for our franchise for the next 12+ years. You get them signed long term. I would offer Mantha 7 years at 5 mill per and Larkin 8 years at 5 million. Little high for now but should become a steal in a couple years. It also keeps the expiration dates seperate down the road when it comes time to resign them down the road. Now that what I would do. Is that what I think happens? No. I expect AA to be moved, Mantha to get low-balled and become a hold out, and Larkin to take a 3 year bridge deal.

Richdg replied to hankzet40's topic in General

Very good trade. Moved him before the NTC starts. Now use those picks smartly and we will come out ahead in the long run.

Richdg replied to krsmith17's topic in Prospects

After a really rough start Geno is playing better. On Christmas day he had played 26 games had 2 goals 3 assists and was -8. Those number for a full AHL season come out to 6 goals 9 assists and a -24..... Yuck. Since then Geno has played 21 games with 5 goals 10 assists and is +5. Over a full season that comes out to 18 goals 36 assists and a +18. Which is about the same as last season. Not dominating numbers but a nice rebound to a really bad start. Last year he had 20 goals and 31 assists IIRC.

Keep Your Stick On the Ice

reacted to a post in a topic:

Michael Rasmussen

Richdg replied to hankzet40's topic in General

Good move. We as a team in a cap era can't afford to have 9+ million tied up on the G's. Mrazek was a RFA and was going to demand 4.5 to 5 million per year to resign. He has been a headace in the locker room. Time for everyone to move on. This is a deal that should work for everyone: the RW's, the Flyers, and Mrazek. I now hope he gets red hot and leads to Flyers to the finals! Then they will have to resign him and we get the other pick!

Richdg replied to greene709's topic in General

Holland can go and take the entire front office with him. They as a group are the ones that have struck out on every big name UFA the last 7 years, had no plan for when Lidstrom etc... retired, and up until recently havent drafted well. Its time for a new front office. Could the new front office be worse? yes. They also could be better. Doing the same over and over and expecting a different result is.........

13dangledangle

reacted to a post in a topic:

The MANtha watch.....

ok here you go: 14/15: 7th in goals, 20th in assists, 12th in points, 16th TOI/game, 34th hits, 74th in blocks, 46th in giveaways, 2nd in takeaways 15/16: 7th in goals, 58th is assists, 33rd points, 21st in toi/game, 64th in hits, 160th blocks, 78th in giveaways, 10th in takeaways 16/17: 2nd in goals, 66th assists, 37th points, 32nd toi/game, 50th hits, 131st blocks, 84th giveaways, 8th takeaways 17/18: 75th goals, 55th assists, 57th points, 51st toi/game, 38th hits, 96th blocks, 21st giveaways, 5th takeaways Again top 30 Dman that happens to be having a bad year to date. In other words.... we buy low. Which matters more? The 3 great full seasons or the bad half a season? he is 25. Turns 26 next month. Best is still to come. then so is NHL.com

Its real simple wish guy. Go to nhl.com.... stats.... put in the years.... combine stats... and imagine that you have the totals by player. A 6 year old could do it.

kickazz

reacted to a post in a topic:

Rumors Thread

Over the last 3.5 NHL seasons here are Faulks rankings for the league: 7th in goals 37th in assists 25th in points 22nd in TOI/game 34th in hits 100th in blocked shots 42nd in giveaways 3rd in takeaways He is clearly a top 30 Dman in the NHL. Not much debate about it. The weakness in his stats is blocked shots. Faulk plays on a bad team that is offensively challenged. The Canes have been a bottom 10 team offensively for the last 3.5 seasons. He has been their best offensive player for most of his career. May not have to big name of some others but he is very good and would make us better. We are a much better team with Faulk than we are with AA. But that requires Holland doing something. Sadly I doubt he will.

AA for Faulk? Yes. Or AA for Hanifan who also has been rumored to be available. I like Faulk, always have. He turns 26 in March so his best years are still ahead of him. In his last 3 full seasons he has scored 15 goals, 16, goals, and 17 goals. From the BL! Rhed shot and is signed for 2 more full seasons. Which gives us time to let more high end waste of money contracts expire: Nyquist, Kronwall, Ericsson, Mrazek, Howard, and Daley will all be gone/expired by that time. Plenty of time to resign him. No he is not a #1. He is a very good #2. Yes AA is fast. he is an exciting player. But will he ever be more than a breakaway specialist? He isn't much of a play maker or passer, which is why he has more goals than assists each year. Will he ever score 25 goals in a season? Heck will he score 20 in a season? Hasn't yet. He is only a couple of years younger than Faulk and plays F which is a position we have some depth and talent at, while we have almost none on the BL. This could be a good trade for each team.

DD is a fun guy to study in terms of what is going on with the team as a whole. For those that say he sucks and has no talent, that is wrong. Lets go back and review for a bit and see if we can learn anything from the past. 2013/14. DD played 65 games, had 4 goals 19 assists and 23 points and was +10. Babcock was the coach. The BL corps was: Kronwall-who had 49 points, DD, Ericsson, Kindl, Lashoff, KFQ, and Smith. 2014/15. DD played 80 games, had 2 goals 29 assists and 31 points was +11. Babcock was the coach. The BL corps was: DD, Ericsson, Kindl, Kronwall-had 44 points, Marchenko, KFQ and Smith. 2015/16. DD played 78 games, had 8 goals 12 assists 20 points +2. Blashill was the coach. The BL corps was: DD, Green-had 35 points, Kronwall-only 26 points, Ericsson, Smith, KFQ, Marchenko, and Kindl. 2016/17. DD played 82 games, had 4 goals and 8 assists for 12 points and -22. Blashill was the coach. BL corps was: DD, Green, Kronwall, Ericsson, Smith for most of the season, Oullett, Jensen, Sproul all made some appearences. 2017/18. DD has played 33 games-missed the first 17 or so, has 2 goals and 2 assists for 4 points and is -1. We all know the corps. DD is playing much better lately. On Christmas day DD had played 18 games had 1 goal and 1 assists and was -9! Since then he has played 15 games with 1 goal and 1 assist and is +8. Pretty safe to say that being hurt and missing training camp caused him to have a really slow/bad start of the season. Playing much better lately. But what else can be learned? DD had his 2 best seasons with Babcock as coach. DD had his 3 best seasons with KFQ as his primary defense partner being used as a second pair. Over the last 2.5 seasons playing with Green has been really bad for DD from a stats stand point. Over the last 5 weeks as DD's play has improved.... he has been used as a second/thrid pair guy and lately he has been paired with Jensen instead of Green. While DD had his best 2 seasons with Babcock as coach he also benefited from the fact that he was a second pair guy and that Kronwall was still a big time offensive threat. So what should we expect from DD? At his best he is a good second pair defender. He has shown he can score 5-8 goals per year and put up 23-28 assists per season. Those are 28-36 points per year. He ahs also shown he can be a positive +/- guy. But the key here is, he has to be used correctly by the coach. True some of that is Hollands fault, he is the one that creates the roster and the coaches be it Babcock or Blashill have to figure out everyones roles. It also appears that DD is at his best with a defensive first partner like KFQ was. For his career 2013/14 through now DD is 46th overall amoung Dmen in blocks. He is 86th in the same period of time is giveaways. Pretty good numbers overall. No he is not a physical guy nor a big hitter.

DD might be the best example of being used incorrectly by a coach. DD is a 2nd pair guy that is at his best rushing the puck forward. When he played with KFQ as a pair he was putting up 30 points and a +10 guy. Now he isn't used on the PP and has to stay back and play a stay-at home role to cover for Green. Now he doesn't score and isn't strong enough defensively. What happens if he plays with a more rounded partner or a defense first guy? Not sure. Lets see what happens if/when Blashill is gone. All of that being said and yes he has had 1.5 terrible years now.

Yes the % goes down, but that is yet to be seen. For whatever reason the second round is where you get a ton of great Dmen. As always the draft is a crap shoot. Lets wait for him to play a few seasons in detroit before we put him in the HOF or call him a bust. If he becomes a #1c or a #2c or a #1 f does it really matter? Nope. We need him to become a 25 goal + per year player. I dont care if it is as a winger or center or if its on the top line or second line. BTW at the time of the injury Rasmussen had played 22 games and had 16 goals and 31 points. Just for a reference Tippett had also played 22 games and had 14 goals and 31 points. Point is same production.

The position doesn't matter. Larkin was 15th and is becoming a #1. Getzlef was 28th IIRC and he is a #1. But at the same time the Oilers have taken a bunch of guys with top 5 picks that were supposed to become #1 C or wingers that haven't.