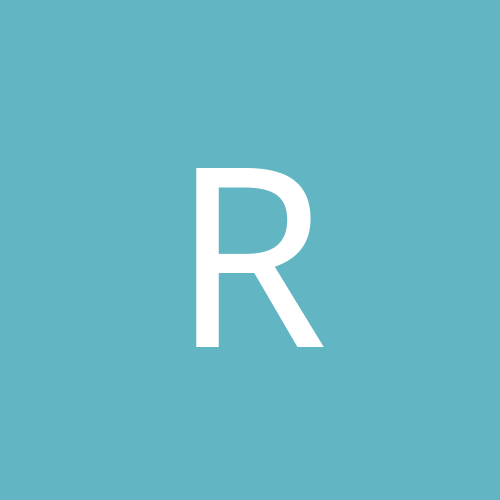 Content count

2,919

Joined

Last visited

Days Won

3
Richdg replied to kickazz's topic in General

Something that has been bugging me since the line brawl with the flames. Why was ericsson standing there not protecting his G? I dont expect Nyquist or Z to get involved in the rough stuff, not their game. But it is part of Ericssons-he is pretty good at it. Standing there when your freaking G is getting involved is not cool at all. Howard has been awesome when healthy the last few years, and there is the concern. we dont need him to get hurt. Ericsson should have been much more active and allowed Howard to stay out of it.

Richdg replied to Richdg's topic in General

The players still decide do they not? None of us are in the locker room. We don't know who they will vote for. Yes I think Larkin is the favorite for the job. But that is today. If Mantha is a top flight goal scorer the next 1.75 seasons and has fought to protect his teams mates that will mater. it is also a point of negotiation. He is up for a big contract soon and it may come up. if the team and his agent are say 1 million per year apart on a 8 year deal you can always add a .5 million and a C to get the deal done. If I was going to place a bet it would be: Larkin -C Abby, Mantha, and DD with the A's. Once Abby is gone then I think Rasmussen will wear an A. Just because someone is groomed for a job-real or not, doesn't mean it is going to work. Blashill is a good example.

He is making a very strong case! Larkin might still get it because he is from Michigan. But the draw of wearing the C for his grandfathers teams might keep him here for a long long time! Mantha with the C, Larkin with an A, and we will see who earns another A.......

One of the topics we all talk about from time to time is who will be the next captain. we are seeing the young man make a very strong claim. Scores, skates, plays D, and fights for his teammates! Mantha with the C! Now get him signed to a 8 year deal Kenny!!!!!!!!!!!! PS Wait till Rasmussen gets here. 2 big young power F's that can do it all!

krsmith17

reacted to a post in a topic:

The MANtha watch.....

I agree with you that the coaching is better and that starts at the youth level. GK are also better with larger equipment. The league has become a defensive league. But the high end isn't nearly as good. There isn't a player in the league as good as Howe, or Gretzky, or Mario or Orr. They don't exist. The bottom on the other hand is better. Yes Yzerman would still score a ton. He would blow past most of todays Dmen and it wouldnt be much of a challenge. Same with Federov. Look what datsyuk used to do in todays game.... Federov was a way better player and athlete.

Yup. The only reason I watch is to see the growth and development of the under 26 crowd. Heck I spend as much time checking the minors, juniors, and college hockey now as I do the RW..... just to see how our guys are coming along. Hey Holland.... good job at getting me interested in those levels of hockey! So what you have posted adds weight to my standards on being a 1c a 2c and a 3c. Interesting. Now here is the part that hurts. How much money are we spending on all those average/below average 2nd/3rd line players........

There are many ways WE can come up with to create cap space. But we are not the GM. Holland is. If he still is does anyone have any faith that he will make the moves needed? I don't. He overpaid for nyquist, tatar, abby, helm, etc.... Now we dont think he will overpay on Mantha, Larkin, AA, and Mrazek? Those 4 will all be here next year and will cost us around 16 mill. Bank it. So to even get a 23 player roster we have to make a move or 2. Now to go after a high end player? Dont see it. Now if Holland does make moves.... I would much rather go after Carlson than Tavaras. We need the high end Dman more than we need a C.

Reality is the overall talent is down. Fewer high end players + a defensive first league. Look at us. Our 1c was a 120+ point Yzerman backed up by a 2c in the 120 point Federov. Now many get excited that Z had 60 points last year. Nice year yes but look at the production drop. In time yes it will change again these things go in cycles.

We have 17 million available with Franzen on LTIR to spend. That leaves zero room to actually improve the team. Only tread water. Mrazek isn't going to be allowed to walk and nobody wanted him or Howard last off season. There just isn't much of a market for G's. I can see each of Mantha, Larkin, AA, and Mrazek getting 4 million per. That still doesn't give us a 23 man roster either. Fact is at some point soon someone has to go. be it Nyquist who is the easiest to replace internally, or Helm, or LTIR Kronwall, or buyout Ericsson etc....

I have said it before I think we are at the bottom now. Heck we have a chance to make the PO's this year baring a major rash of injuries. I thought heading into the season we would be 6th to 14th-which could be 5 points 10 max from being in the PO's. That puts us into the lottery and who knows what happens then. Yes 1 or 2 more high end picks will help a ton!

Yes! Move him! Now the rules on the CBA..... not sure if putting cash into a deal is allowed anymore. We have cash.... we need the cap. Heck I would take another pick for him. To resign Mantha, Larkin, AA, and Mrasek its going to take 12+ million and we dont have it. It might be closer to 16 million to get all 4 resigned.

I don't believe he is a 2c anymore. He is 33 and players do slow down as they get older. Now what makes a guy a 1c or a 2c or a 3c? To me a 1c is a guy that puts up 80 points per year, a 2c puts up 60 points per year and a 3c puts up 40 points per year. Others may go with a different standard, which is fine. But that is my standard. Yes there are other things to look at besides points I get that. But at this point he is playing great as a 3c with all the pressure off of him. Of course this means Blashill will now make him our 1c...... LOL

You mean now that he is playing at the correct level-as a 3c not a 2c he is doing well?

Just going through a few things posted by others. We have to remember Svechnikov was hurt to start the season and missed a big part of training camp. It does mess with guys... remember Mantha a couple of years ago? Rasmussen will be fine in terms of points. No I don't see a 80+ point per year guy. But he is a legit 30 goal 60+ point guy with a good amount of toughness. If he does that year after year we will all be happy. I could get behind a top 9 like this: Mantha-Larkin-Tatar Svechnikov-Rasmussen-need a speed guy here..... Lil Svechnikov would also fit great! Smith-AA-Frk

Ok this got weird. Yes Mantha is on his way to being a star. So is Larkin. There is more on the way. Svechnikov is coming maybe yet this year and I firmly beleive that if Holland gets in gear that Rasmussen can be here next year. AA is coming and even a guy like Smith isn't far away. That could be 3 top pairs or a great top 6. It has all the needed parts: size, speed, skill, strength..... The only real thing missing is experience. Which will come.