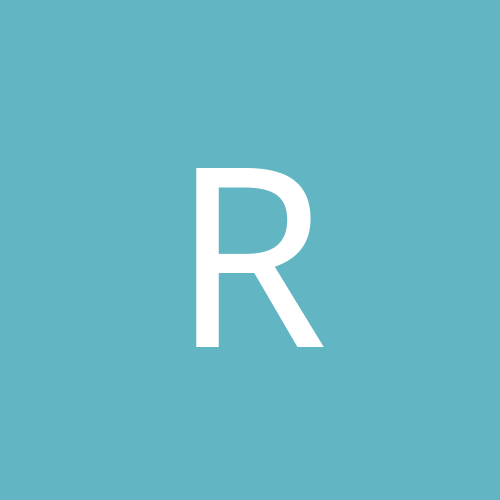 Content count

2,992

Joined

Last visited

Days Won

3
Yes the % goes down, but that is yet to be seen. For whatever reason the second round is where you get a ton of great Dmen. As always the draft is a crap shoot. Lets wait for him to play a few seasons in detroit before we put him in the HOF or call him a bust. If he becomes a #1c or a #2c or a #1 f does it really matter? Nope. We need him to become a 25 goal + per year player. I dont care if it is as a winger or center or if its on the top line or second line. BTW at the time of the injury Rasmussen had played 22 games and had 16 goals and 31 points. Just for a reference Tippett had also played 22 games and had 14 goals and 31 points. Point is same production.

The position doesn't matter. Larkin was 15th and is becoming a #1. Getzlef was 28th IIRC and he is a #1. But at the same time the Oilers have taken a bunch of guys with top 5 picks that were supposed to become #1 C or wingers that haven't.

Not sure if the 10 games includes the mnors or not. I know Smith went to GR after last years Junior season. If he could play with the RW's for the last 8 to 10 and then go play the PO's with GR, maybe. But the way the Griffs are going not sure they are going to the PO's.

krsmith17

reacted to a post in a topic:

Evgeny Svechnikov

Richdg replied to krsmith17's topic in Prospects

Geno has 3 goals in the last 2 games. Lets hope he is starting to warm up! Still 40ish games left in GR's season. Love to see him get to 20+ by the end of the year. He has 5 atm IIRC. 15 in 40 or so is doable for a guy with his talent. But if he stays hot for a while bringing him to Detroit after the deadline would also be good. Get him 20ish NHL games to get a better judge of where he is at development wise.

Malkin is a 2 behind Crosby.

If Rasmussen can be back Feb. 15th-6 weeks, TC will have 16 games left in their regular season. His legs and endurance should be fine. TC's last regular season game is March 18th. As of March 19th the Red Wings will have 10 regular season games left to play. Per the CHL-NHL agreement, players can play up to 10 games per year and still go back to junior. So, once healthy go play at TC and finish the season. Then bring him to Detroit and get a 10 game cup of coffee. Then everyone can see if he is ready/close to being ready/not ready for the NHL next season. Junior and Minors is not the same. Lets get him some playing time and find out. Its not like he is going to hurt our PO chances.

Richdg replied to LeftWinger's topic in General

I understand that. But I also understand speaking in generalities and the difference between opinion and stats. If I say I see player X as a 60 point per year player does that mean he scores exactly 60 points per year? Or does that mean that over several years time he will average around 60 points. It could be 58, it could be 63, etc.... If I saw a guy is top 10 in the league does that mean he is tenth? 5th? 1st? That one gets hard becasue everyone has a different opinion of players. Who is the best player in the NHL right now? Ask 10 guys get at least 7 answers. So you group them. Far to many get far to upset about things that don't really matter-our opinions about hockey. With that, Happy New Year!

Richdg replied to LeftWinger's topic in General

Then way do you waste your time? If I am full of crap and do nothing but lie, stop reading. It really is that simple. Pretty simple really......

Richdg replied to Dabura's topic in General

I realize it is impossible for any fan to know every player on every team. So lets take a look at some numbers. Over the last 3.5 seasons Trouba-everyones favorite white whale has produced the following: 243 games, 23 goals, 65 assists, +18 +/-, 415 hits, 489 blocks, 107 takeaways Over the same period of time De Haan has produced: 252 games, 9 goals, 56 assists, +32 +/-, 452 hits, 583 blocks, 76 takeaways Just for reference the overall rank for De Haan in the NHL is #33 in hits #5 in blocks #6 in takeaways. It might be safe to say that De Haan is a legit top 20 defensive Dman. Subjective yes. But the numbers do back that up. Now what about Carlson? Over the same 3.5 seasons: 247 games 32 goals-24th, 126 assists-13th, +30, 203 hits-not his game, 507 blocks-17th, 139 takeaways-11th. Those are legit top 20 Dman numbers for the league. I am not expecting for us to land either. That would be too aggressive of moves for Holland. Both would make us much better. For reference over the last 3.5 seasons our top Dman in each stat: Dekeyser 258 games Ericsson 368 hits Dekeyser 403 blocks Dekeyser 50 takeaways Green 25 goals Kronwall 77 assists

Richdg replied to LeftWinger's topic in General

Since people like to call me a liar. Here you go: Future Considerations #16 Central Scouting has him as an A rated player ISS has him #13 Hockey Draft Central #13 in December Ryan Pike on Hockey Writers #16 in November Sportsbreak #13 in August Sportsnet Jeff Maesk #13 in November He was also the London Knights #1 pick 3 years ago. Which brings me back to the point, he isn't a sleeper. He is a highly rated player. he has been for years. he is on pace for over 80 points this year for London. he will be taken in the first 10 picks in the draft and I bet it will be between 5-7. Save the post. I bet I am right. Just for reference. Some other crazy things I have said over the last 5+ years. tatar and nyquist are 40 point per year guys. Guess what they are. mantha will be our pick. Called it about 5 months before the draft. had Larkin in my final 3 possible for the 2014 draft months before the draft. had svechnikov in my final 3 possibles weeks before the 2015 draft. way off in 2016. didn't do much about the 2017 draft due to personnel issues. Called rasmussen as 1 of 3 possibles the day before the draft. Was discussing the "swedish mafia" stuff a year ago. Got flamed. Now others on this forum are talking about it, using the term and wondering if it is true. But hey what do I know. I lie about everything. Clearly.

Richdg replied to LeftWinger's topic in General

Need to correct myself. He is ranked between 5 and 13th by most sites. In most mock drafts he is top 10. The highest I have seen him ranked is 5th. He is having a big year in Junior to date. If that continues he will be a top 10 pick with a good chance at top 5 depending on order. Good offensive RHed Dman are gold.

Richdg replied to LeftWinger's topic in General

Not sure how a guy in everyones top 5 can be called a sleeper? He has been a projected top 10 pick for 2 or 3 years now. Sleepers are the guys that rocket up the rankings the last few months before the draft.

Wheelchairsuperhero

reacted to a post in a topic:

Merry Christmas Red Wing fans!

Dabura

reacted to a post in a topic:

Merry Christmas Red Wing fans!

Before the day gets any older and we get any drunker..... lol. I do want to wish everyone a very Merry Christmas! To our friends in Canada and the rest of the former British Empire, Happy Boxing day! Yes we all love the RW's and love to talk. The best part is most of the time we do so without getting all personnel. Thanks for another great year talking about the Wings! Hope everyone has a great time this holiday season with their friends and family!

The HoF's in all sports are FILLED with guys that hated practice, came to practice drunk, skipped practice, brought pillows to practice, etc.... Now we have no idea of who is working or not working at it. Giving Mantha 14 mins per game vs Tatar 18, Abby 18, Helm 18, and so on is not using your talent properly. It is wasting it. In this day with so many penalties being called, stars almost have to play special teams to get the minutes they need. Again, nothing to lose. As for Blashill, LOL!!!!! He is still trying to win and thinks that playing old, broken down, expensive players is the way to do it. Last game Mantha had 14 mins of ice time and AA had 8. Think about that. Both of those guys should be 20 mins. There is 0 justification for less. None. Zip. Nada. That is 100% piss poor coaching.

In a full lap around the rink Mantha blows Nyquist away. Not even close. Nyquist does have better agility in traffic.