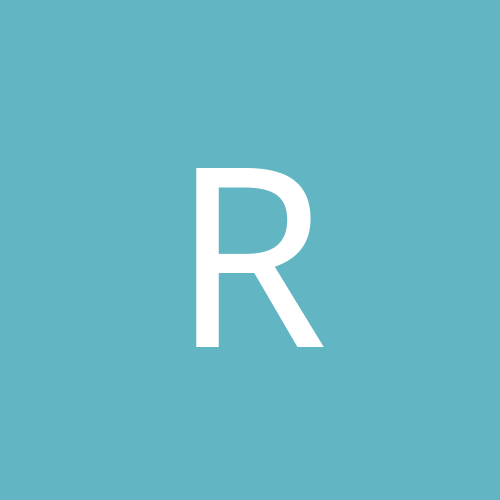 Content count

2,899

Joined

Last visited

Days Won

3
Tough players get PIM's. You want a tough team you are going to have PIM's. We lack toughness as a team and have for 10+ years. We are finally starting to fix that. Rasmussen is part of that fix. I would rather have a team of Howe's than a team of Z's. Now back to rasmussen, he is doing what we want him to do. He is performing at a high level. That is what I expect. I am not making any huge predictions other than I stated. Lets see how it plays out. Now his actual numbers show some positives. He is averaging 1.22 pts per game. More assists than goals-he did that 2 years ago as well. He is out performing Vilardi again-to be far Gab is hurt; and Tippett who can't get off of the Panthers bench. Now I hate comparing players in a draft vs each other. They all go to different teams with different enviroments/strengths/weaknesses..... My point is and remains: Rasmussen is good! He was a good pick!

So you don't like Gordie Howe? A tough physical player? You get PIM's. Far to many soft fall on the ice types on our team. As for his points we are 8 games in. Lets wait till half way before we jump to any major conclusions. He is off to a good start-which was my point. Considering he is coming off a broken wrist, a very good start. As for how he scores why do so many care? Scoring 30 goals is scoring 30 goals. Be it even, short handed, or on the PP. Its the total that matters. If we beat a team 3 to 1 with all 3 coming on the PP did we not still win? If we lose 5 to 4 and all 4 came even strength did we not still lose? yes!

Update on stats. 8 games played, 4 goals, 5 assists, 10 Pims. Not a bad start at all. Over a full season thats what? 40+ goals 50+ assists 100+ PIMs. I will take that.

Gordie Howe hat trick

reacted to a post in a topic:

2018 UFA Talk

Richdg replied to Z and D for the C's topic in General

We have a very good group of F based on potential. Mantha, Larkin, AA, Rasmussen, and Svechnikov are all potential top 6 guys. Smith isn't far behind-3rd line type. Nyquist and Tatar are good secondary scorers. Abby, Helm, Sheahan, Witkowski, B=Lil Bert, and Glendening are all good muckers and grinders. Add 1 or 2 more over the next 2 drafts and we should be well stocked with high end talent for the next 12-15 years. as good as this group looks on paper, that is how bad the BL corp looks on paper. But that is another topic for another time....

Rick D

reacted to a post in a topic:

2018 UFA Talk

xault

reacted to a post in a topic:

2018 UFA Talk

Richdg replied to Richdg's topic in General

We don't have room for him is a large part of it. Yes he needs another year of getting bigger and stronger.

kickazz

reacted to a post in a topic:

Things I would like to see by the start of the 2018/19 season....

A laundry list of things..... 1. Holland gets retired.... 2. Blashill gets fired. 3. Kronwall gets LTIRed 4. Ericsson gets bought out. 5. Bottom 10 finish and a top 10 pick in 2018. With that pick we take one of: Dahlin, Svechnikov, Tkachuck, Wilde, McIssac, McBain, McCleod. All are future stars and all fill a major need. 6. AA needs to be resigned. But then again so do Mantha, Larkin, Sheahan-maybe, Mrazek-maybe. 7. I hope that E Svechnikov gets 20+ games with the RW's this year. 8. Not only do I hope Green gets moved at the deadline but I hope Daley does as well. If possible 1 of the G's. 9. I hope and believe that Choloski, G Smith, and Rasmussen will all have big seasons this year in Junior. All are key to our future and all could be pushing for a roster spot next year. 10. I love the thought of what our F group looks like in a couple of years. Think about this group: Mantha-Larkin-Frk Svechnikov-Rasmussen-Tatar Smith-AA-???? maybe Nyquist? 2018 or 2019 1st round pick? Abby-Sheahan-Witkowski Lil Bert and Glendening That is a really good group-based on talent. 11. As much as I love our F group I hate our BL corp an equal amount. In a few years you will have something like this: Dekeyser-Jensen Cholowski-Sproul Hicketts-McIlrath Oullett-??? 2018 or 2019 1st round pick? Group needs help. Adding a John Carlsson would be awesome! If only we had some cap space..... 12. Mantha, Larkin, and Tatar will all get 25+ goals. No one else will be over 20. 13. I see a 80 point season. More O than last year but a week D again.....

Richdg replied to Dabura's topic in General

We can talk about UFA's...... But why do that to ourselves? We have no cap space. We can't even sign our own RFA's.... Next year we need to resign Mantha and Larkin and AA isn't signed yet. Then there is Mrazek, Sheahan, etc.....

Make that 4 G is 4 games....... Does Holland have the guts to keep him?

You know.... that Rasmussen kid looks pretty good out there. 3 goals in 4 games. Not bad for an 18 year old kid. Trade Sheahan, resign AA to play wing and let Rasmussen be the 3rd C? Might make sense.......

Richdg replied to Richdg's topic in General

I didnt make it clear, but it was KK and PW on the radio broadcast that said we are going 13 F's and 8 Dmen. The D is set: DD, Daley, Ericsson, Kronwall, Oullett, Sproul, Jensen, and Green. Baring injury that is the BL core. The F's are were we have a couple of questions. But as of today: Z, Larkin, Mantha, Abby, Neilsson, tatar, Nyquist, Helm, Glendening, Witkowski, and Sheahan. They will be on the roster if healthy. Bert is hurt 3-4 more weeks IIRC. AA is not yet signed. That means we have 11 ready to go with 2 open spots. That is were the question comes. Go with vets? PAP and/or Booth until more youth is ready? Keep young talents that may not be ready: Frk, Svechnikov, or Rasmussen? Now Frk has to clear waivers to go down. Ras can play a few games and still go back to Junior. Svechnikov needs a little more time in the minors-would like to see him up for the second half of the season. We do need 1 more body to have 12 F's dressed. 1 can sit in the box. Let a vet sit in the box.

amato

reacted to a post in a topic:

Pre-Season Games

BinMucker94

reacted to a post in a topic:

Pre-Season Games

As was being discussed on the radio tonight, the RW's are going 8 D-all set if healthy and 13 F's. If AA signs we have 12. So who is the 13th? Bert is out. So is it PAP? Booth? If Sheahan gets moved we have 2 spots open depending on the return. So both PAP and Booth? Do we take a risk and give Rasmussen a shot for a while? IIRC they can play up to 12 games in the NHL and still go back to junior. So give him a nice taste until Bert is ready? Do we go with another scorer like Svechnikov? Thoughts?

Ummm.... Watching the game. Why is everyone so worried about Rasmussen? He has a goal. Screened/distracted the G for Tatars goal, and has provided Nyquist and Tatar several great passes that lead to them getting off good shots on net. Where are these supposed flaws? Yes he is 18. Yes it is preseason. But tonight he is one of top 4 or 5 F's on the ice. No the Pens are not playing their stars, but it is most of their 3 and 4th lines and 3/4 D pairs. In other words NHL players. Mantha and Larkin are clearly playing better then the line of Tatar, Nyquist, and Ras are playing great. Ras is providing more O tonight than Sheahan did Saturday night while playing with Tatar and Nyquist. That being said. Yes he needs to get bigger and stronger. Just think what he will be at 20-21. 6-6/235 with skating ability, toughness, and SKILL! I love it!

That is what I was tlaking about. a point per game.

Thats what he did last year while missing 1/3 of the season. I expect him to be more productive-if healthy. Just like Mantha did his final year in junior. Either way it don't really matter because it is junior. Its what he does for the RW's in a few years that matters.

Raz will be fine. It will take him 2-3 years to be ready but in time he will be a top 6 F for us. I expect him to go back to juniors this year and put up 50g 120 points. Then 1-2 years in GR. I have said it since we drafted him, I see a young Keith Primeau. At worst a young Eric Daze. Depending if he is a C or a LW.