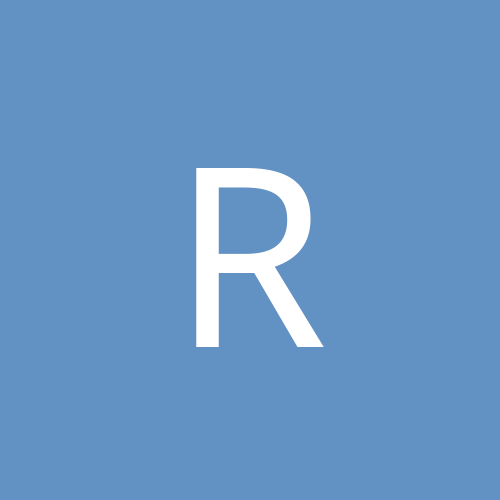 Content Count

62

Joined

Last visited

Days Won

1
Recent Profile Visitors
The recent visitors block is disabled and is not being shown to other users.
redw1ngs replied to Scott R Lucidi's topic in General

Ya this is precisely why you dont go after big ufas to early. I like the idea of adding Lindholm but not at that price. imo Yzerman will try to lock up the core of this team before he goes big name shopping.

Jonas Mahonas

reacted to a post in a topic:

New New Prospects Thread

True linedrivers are few and far between tho. Nobody should have expected Zadina to be that player. Like marcar said the Raymonds of the world are the exception not the norm in that 4-6oa range. Zadina is a damn fine player and should only get better.

I think Hudlers a fair comp and if Zadina can be a consistent 45-55pt wing like Huds with better defensive metrics your happy with that at 6oa. Thats real good 2w production there.

It depends on what peoples expectations were at the time. Im not sure how high expectations were around these parts a few years ago but from what I seen nobody had Raymond pt/g level expectations. I think it was reasonable to think he would be a 50pt player and I still think thats a fairly reasonable expectation. Ras has been much better lately to even being a year older I still expect 30pts out of him in a few yrs.

Disappointing who though? Im new here so I dont really know what the few regulars here think of Zadina but I do know that most of the Twitter fan base is quite happy with his play so far. It also seems like the coach and gm are happy with him.

its wise to buy stocks when they dip if you think there going to rise again. buy low sell high. Im sure Holland believed he was getting great value with Zadina at 6. So far comparative to players picked around him he has and maybe that stock continues to rise. Zadinas stock didnt really fall other players stock inexplicably rose because of position. I never liked Mantha as much as the rest of the fan base but its hard to argue he wasnt worth the 20oa pick. I think the same will be true of Zadina at 6oa and Veleno at 30oa.

I think around 23yo is a reasonable cutoff but as we know all to well that varies from player to player. For the record I was in agreement with you on Svech. The org gave up on him to early imo. It is kind of strange that you think the team gave up on Svech to early but its not to early to give up on Zadina now. Unless you think gp is the only factor to consider and age doesnt matter.

Im comparing him to poop your comparing him to the gold standard. A fair comparison likely falls somewhere in between coincidentally right about where Zadina himself would fall. Oil fans wanted Pulju out of town too. Im sure there happy now that Holland wasnt as trigger happy on the young winger. Namestnikov is nearly 10yrs older then Zadina. Some of these players need time. imo Zadina is one of those players.

One is elite the other is not. simple as that. Why not compare him to the rest of his draft class? because hes better then Kotkaniemi, Hayton, Kravtsov, etc. How bout the same pick 1 draft earlier? because hes better then Cody Glass.

I get what your saying about where they were drafted but why does it matter where they were 'projected' to be drafted? 100k investment drops 30k. You buy it at 70k. how much is it worth to you? 70k you paid or 100k it was 3 months ago?

I see this 'projected to go top 3' nonsense quite often. Why does that matter> why does 6oa even matter? Judge him on what hes doing now not where he was drafted or even worse where he was 'projected' to be drafted. Zadina isnt Tkachuk or Monahan or Zibanejad but hes a heck of alot better then alot of other former 6oa picks. Zibanejads first 3 seasons 74gp 11g 21a 32pts 0.43pts/g is very similar to Zadinas current pace.

First Raymond comp now Datsyuk? I get why some fans are disappointed with these lofty expectations. Zadina shouldnt be held to such high standard. I agree that he needs a much better c than Suter. A 2nd line of Zadina-a+c-Vrana would be dangerous af. A lot of people didnt think Larkin was a 1c now that lazyloaf Mantha was swapped out with a young elite winger everyones tune has changed on Lark. Theres no question hes a 1c. Give Z some capable linemates and he should start producing aswell.

Yzerplan

reacted to a post in a topic:

New New Prospects Thread

mackel

reacted to a post in a topic:

New New Prospects Thread

Neither Helm or Glenny drive offense like Zadina does tho. The production should follow the heavy ozone time. I dont know about you but Im not ready to give up on the soon to be 22yo.

Zadina isnt and shouldnt be expected to be on Raymonds level but both have exceeded there draft slot outperformed most 6oa/4oa picks respectively. Its disappointing Zadina isnt scoring as much as we wouldve liked but hes doing everything else real well.

I care as much about what Zadina was drafted to be as where he was drafted. Both are irrelevant imo. what matters now is what he has become. He was pegged as a sniper turns out hes more of a 2way playmaker? Im okay with where Zadina is at in his development the points will come.