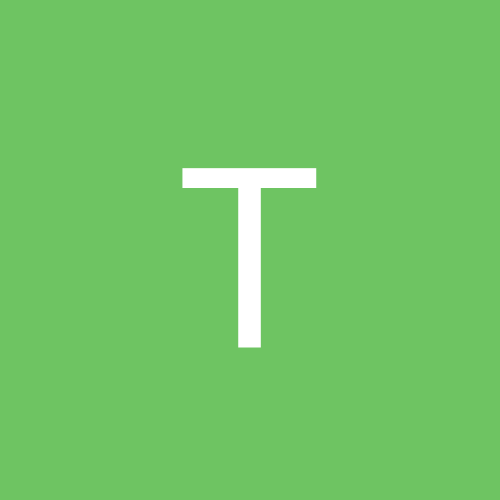 The Datsyukian Deke
Member
Content Count

397

Joined

Last visited
About The Datsyukian Deke
https://www.hockeywilderness.com/2020/5/19/21255016/2020-nhl-draft-prospect-profile-marco-rossi-highest-drafted-austrians-history I really like that profile..

Sure - you cannot riot without one.

What a crap...this lottery system completely sucks... That said, I would go for Rossi now. That kid could really explode.

The Datsyukian Deke replied to krsmith17's topic in General

I read here only sporadically lately, but I'm a little amused remembering how I had to defend Mo right after the draft, when everybody was quick hating the pick. Now I take a look and its the same people, same drama, now on the hype train. Crazy.

Ok, let's agree to every additional 5% you can get, from different methods, inputs, styles and approaches, will help you improve. And it doesnt matter where you get it from.

Uhmm...you're seriously telling me athletes who made it to the NHL Draft and played in a mens system & in their national team, need nutrition advice? What? You don't even get there if you don't do this right. Ok, maybe generational talent like Ovi or others in that tier might even make it overweight. But everybody else? I doubt it. The main advantage for Seider would be that the whole system, facitilies, staff, coaches are a few classes above what he has here. But nutrition? I guess the times are over where you could get into pro leagues, while still having burgers & fries most of the time, or even smoking, as some professional soccer players in Europe still did in the 90s. Today...well, I know a kid (son of a friend) who is in a development program for german youth soccer, scratching the under 16 national team. That kid is just 15 and doesnt need to know anything about food anymore. And while soccer is the #1 sport here and most professional even down to juniors, I doubt any DEL team needs advice on that.

I remember why I visit this board only sporadically anymore.

Oh, some very new and creative joke about us..

Why would he say anything else? If he handles it well, he benefits anyway. If he gets to the AHL earlier, he get's to learn the system earlier, might even get a call up at some point, learns how life goes in the US, is close to the big club. If he stays at home, he can finish school while still improving and preparing, as competition in a mens league already challenges an 18y old who needs to add to get to the level of his opponents.

Will be back to Germany at least one more year to finish school, I guess.

F.Michael

reacted to a post in a topic:

2019 Draft

Regarding Hakans resumee, to be fair, you have to say that our picks on average over the last 10-15 years might be about the highest in the league, which makes it harder to get results. It's not like, let's say the Pens, found guys like Crosby or Malkin in late rounds like we did with Z or Dats.. Most stars, franchise players or 1C, 1D, go early...and we haven't been picking there a lot..

krsmith17

reacted to a post in a topic:

2019 Draft

nyqvististhefuture

reacted to a post in a topic:

2019 Draft

Looks like he works in Ibrahimovics old neighborhood as a runner for the local drug lord.

From what I read so far, mostly on german media in more detail, he wouldn't mind. Just keep working, keep improving, get to his goals. That's who he is. The more I read, the more I like the pick. Not the way he was picked, since trading down seemed reasonable (but as somebody already pointed out, we don't know the situation and the information Stevie had..if he got the impression he would get picked right behind him...then you just get your guy..), but I like the kid. A few points I read and liked so far: - Mo is originally from Erfurt in Eastern Germany...the pro team there is limited, so at age 14 he moved to Western Germany, where in Mannheim (not that big of a city, but a top5-10 club in Germany for decades, with their junior teams playing the highest league, too), he could develop at one of the main talent bases in the country. That's a lot of determination for that age. - Started playing with and against men at age 16...last season in Germanys first league was first full season, as a regular on that squad. - Was a captain on youth national teams, always a good sign - Played very good at the world cup, stood his ground, rarely made mistakes Plus, I read Stevie even came over here to watch him in person. Well, given the way he build Tampa, maybe keyboard warriors should just wait how this plays out. Could just mean, that from his TB slot he would've tried to trade up to get him? If he really just wanted the guy because he is convinced, well then.. That would actually be the best idea this franchise has had in years. ... Some thoughts on the other picks: I really like Grewe and Moore. Grewe sounds like someone everybody loves on their team and hates on all other teams, like Marchand. I wouldnt mind having that guy. Bertuzzi is that way, too, but 2-3 of those cant hurt, I guess. Moore sounds like a steal at that draft position, like what I read so far. Tyutyayev could be the steal of this draft, looking at his draft position. I have no idea how he fell that far..the MHL is not a bad league at all, to be at a PPG pace there, you gotta be good. Maybe Hakan again was the only one who took the flight there?

Holland maybe just took a photo of some worksheet from Hakan before he left.