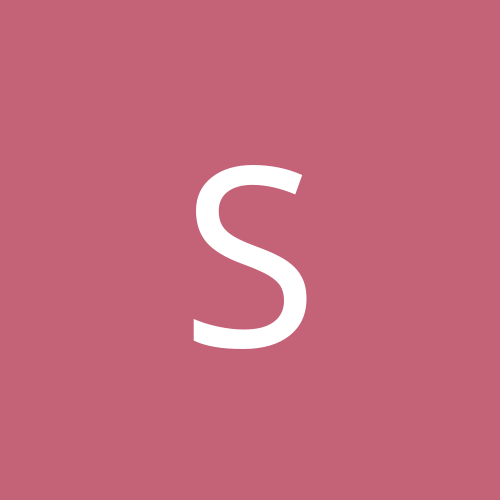 Content Count

322

Joined

Last visited

Days Won

3
_SP_

reacted to a post in a topic:

2022 Draft / UFA

Don't knock it til.... Listen, my wife never had to worry about her husband paying the bills. Even while unemployed for years.

_SP_ replied to bIueadams's topic in General

Derek Lalonde is a PHENOMENAL person. He was a gem while with the Walleye and really turned things around here. His personality is outstanding. Super approachable, genuine. The kind of person you work hard for because you feel like you're letting your parent down otherwise. Not an iron fist by any means, but you can tell he cherishes relationships and performance.

I thought you quit hockey after your left hand was amputated? How... how did you acquire a second thumb again?

_SP_ replied to bIueadams's topic in General

Wow. Our power play is just awful. And TB's is stupid impressive. This team needs so much help.

With you on this. He, Larkin, and Vrana are key veteran cogs to a SCF. You need guys like Bertuzzi in the playoffs. I would rather see them move some of our D prospects to gain a legit NHL 1D with term. I don't know if it is enough, but I'm hoping Berggren, Wallinder, Johansson, and picks get the ball rolling on Chychrun or another guy with 2-3 years remaining. Otherwise, if they move Bertuzzi, I hope they blow it to hell and move anyone over the age of 24/25 that is not named Larkin.

marcaractac

reacted to a post in a topic:

New New Prospects Thread

Berggren should make the team as well. Unless he is moved, with Wallinder or Johansson, for a 1D? I would like them to put Zadina back on the first line for the remainder of the season. He may even stick. If not, move him to 2nd line back with Vrana where he seemed to have success and move Bertuzzi up. I just don't like him with Suter. Zadina - Larkin - Raymond Vrana - Hertl - ? Bertuzzi - Suter - Fabbri You could run 18-18-18 minute lines and everyone should be happy, so long as we are winning. The D is a little tricky. We have true top pairing potential / already there defensemen (Seider/Edvinsson), a plethora of top 4 candidates (Wallinder / Johansson / Hronek / Buium), and a bevy of bottom pairing (Lindstrom / Sebrango top the list). Not including guys on expiring contacts. But for a handful of guys - and, especially important, the middle bunch - you're probably 2-3 years away. That totally screws our timeline up front. That's what makes me believe a move for a guy like Chychrun should occur now. Even if you have to give up some important depth pieces, I think we've done well enough at drafting that we can move two of our top five defensive prospects and one or two of our top five offensive prospects, intrigue another team, and still leave ourselves with a pipeline. If this team can hold on to Edvinsson and still acquire another 1D.... watch out. The rebuild is over.

_SP_ replied to bIueadams's topic in General

The team's U-25 roster/prospect depth chart is insane. Zadina-Larkin-Raymond Berggren - Suter - Niederbach Soderblom - Veleno - Rasmussen Smith - Stephens - Mastrosimone Mazur - Savage - Hanas Edvinsson - Seider Johansson - Hronek Sebrango - Lindstrom Wallinder - McIsaac Buium - Viro Can you name a deeper team looking forward two years??? WOW! And to think... Stecher isnt listed. Vrana isnt listed. Fabbri isnt listed. BERTUZZI isnt listed - and he is the oldest of the three at all of 27! We're going to be good. Cap management will be the only concern.

Akakabuto

reacted to a post in a topic:

ABDELKADER HAS CORONA

13dangledangle

reacted to a post in a topic:

2022 TDL

bIueadams

reacted to a post in a topic:

ABDELKADER HAS CORONA

Jonas Mahonas

reacted to a post in a topic:

ABDELKADER HAS CORONA

F.Michael

reacted to a post in a topic:

Report: Detroit to name Steve Yzerman as GM

_SP_ replied to BringBack19's topic in General

IDK. There's worse issues than having a team with Larkin, Bertuzzi, Raymond as a top line. Our D corps has some serious potential coming through the pipeline. If we see a 2.00-2.25 GAA across an entire season... watch out. There is plenty enough firepower up front to win a Cup in the next 3-6 years. You should see Edvisson in a Wing sweater next year... Sebrango sometime in 2022-2023, Wallinder and Johansson in 2023-2024... You add one more veteran top-2 / top-4 player and that is some serious strength on the back end by 2024. Even if just two of Tyutyayev, Söderblom, Berggren, and Niederbach end up as top nine players, this team is ready to compete based on that D alone. Edvisson - Seider Johansson - FA/Trade Wallinder - Hronek Sebrango - Tuomisto McIssac - Lindstrom That is a stud depth chart considering their ages!!

_SP_ replied to ChristopherReevesLegs's topic in General

The anecdotal stories of 20-30 year-old, TRULY healthy people getting severely ill and/or dying is still such a far cry from what we are seeing on a macro level. If you are under the age of 40, and you do not have a history of heart conditions, diabetes, AIDS/HIV, auto-immune disorders, etc., then your net gain from the vaccine is statistically insignificant against the odds of recovering naturally as a whole. Yes, it reduces your chances of dying, but it doesn't reduce transmission - which would be the most important factor for young people. So we know there are 22,115,000+ cases AT A MINIMUM in people under 40. We know this is the MINIMUM because there are no estimates for ASYMPTOMATIC UNTESTED cases. It is a complete unknown. ESPECIALLY in young people. This 22 million plus is only the number of positives reported to health authorities. Now we know that just under 35,000 people have died (under the age of 40). We also know that the majority of these people have lung issues, cancer, diabetes, and the #1 correlated health issue AND the world's #1 killer... obesity. Obesity is a more significant predictor than AGE! So 0.158% of people under age of 40 who get this die. That's not 15.8%, but 0.158% And we know that's the MAXIMUM because the numbers do NOT include asymptomatic, untested cases. Out of 2000 cases, 3 people under the age of 40 die. And we can assume that they are extremely unhealthy, right? Given that 1997 people survive? Come on. This is totally overblown. We are cancelling sports, sending children into isolation due to exposure, etc. etc. GTFOOH. I understand the concerns of the hospitals. My wife works in pain management. But haven't the unhealthy ALWAYS abused and misused the E.R.? Now you're just getting a much larger influx of cases of people who are not well, in combination with burn out from the medical field. "available beds" is a misnomer - our hospital system isn't out of BEDS (there are dozens of empty rooms) - they are out of EMPLOYEES to take care of them. Because of the burnout, lack of pay, and vaccine mandates. These people were heroes, but now they're villains if they don't take a shot they likely don't need? These people have robust immune systems because of their exposures over time. They're the LAST people that should be getting mandated; why don't we start with CONGRESS since the average age is 57 and 63 in the House and Senate respectively???? No...?

Did you try deleting your account and not coming back? ... ... Yeah, sorry. I mean, it was just (*gestures towards nothing in particular*) there for the taking.

_SP_ replied to Wings3:16's topic in General

Yeah, I agree with Jonas. I'll tell you, though, it really comes down to attitude and intelligence. Is he just not understanding the play and his role? Is he disregarding responsibility? Or is the caliber of his talent just not high enough to be an NHL regular? if it is the latter, I would be okay with bringing back for Grand Rapids. But if it is either of the former, then I am NOT a fan of bringing him in.

I had it that following January. The owner of our company came back from a month-long trip to Northern Italy to celebrate his 60th birthday. Guess which country had the earliest outbreak (outside of China)? Yep. He was sick for weeks after he got back, too. Myself and another employee developed a wicked cough. We both had the antibodies in August, but couldn't point to another time being sick except BEFORE the "official" start time. Made it all the way to last month and caught it again. Lucky me. Worst issue now is the loss of smell. F'ing weird. We have two little ones and you don't realize how much familiarity smells give you; I still rock the one to sleep while softly mouthing words to his repeated country "sleep" song, and it's weird not being able to smell him while doing it. Or my wife's hair after a shower; she just got back from Florida and I was trying to get some (yeah, married... didn't work), but I suddenly realized when I was rubbing her shoulders that I couldn't smell her. It's not something that I actively seek out (i.e. it's not a fetish) but realizing it was absent was stunning. Still have my taste, but no smell is driving me bonkers.

Yep. Just dumb. Beyond being a felony, I just couldn't trust a liar on my team like that. What does that do to your teammates?? For everyone talking about Bertuzzi, he was like the, what, 107th person to get COVID in the league AFTER the vaccine? So you can get it... you can transmit it... even if you're vaccinated. But, your symptoms are lessened. Great - he's a 26-year-old professional athlete, I think he'll be able to handle the symptoms. So I don't think his unvaccinated status is this ultra-dangerous, baby-killing, grandma-murdering decision that the media would have you think. Personally, the ramifications put in place are way too extreme for these guys. But, when you're employed, you follow the rules put in place by your employer or you find other work. I do think you accept the consequences of your decision, and turning in a fake vaccine card to avoid conditions put in place is ridiculously deceitful. BTW, my biggest frustration with this whole COVID thing... I was feeling ill. Tested negative, rapid AND THEN PCR. Then I had sinus surgery. Then I had COVID a few days later. So I'm either the most unluckiest guy on the planet, or testing is STILL faulty two years into this. It's the same FALSE sense of security and immunity that the vaccine gives.

But it's not just San Jose. It's the bar fights in Buffalo, putting his hands on women violently, the casino lawsuit (yeah, dropping him right next to the MGM is a great idea), filling for bankruptcy because he makes bad decisions... and now the vaccine card? Look, I'm anti vaccine mandate. But you either follow the rules laid out like Bertuzzi or you get vaccinated. You don't turn in a fraudulent card. Dude is bad news. No way do I want him on a team that is graduating so many prospects. What a terrible influence.