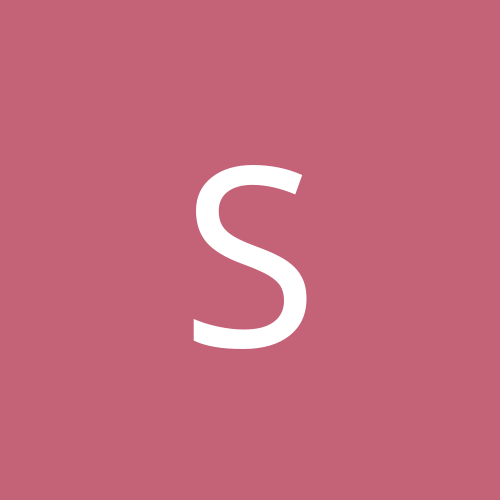 Content Count

301

Joined

Last visited

Days Won

1
Roster-building. I.E. use of waivers, contract postponement, etc. I specifically indicated I wasn't talking about this year. So you don't think someone who completes ishes the bed could find himself sent down, simply because they're competing for different roles? Interesting. I guarantee you all the players you listed would find themselves higher on the depth chart if Raymond didn't perform. They are ALL competing. Nothing gets handed to you at the professional level.

Don't you use all players as competition against the others? LOL. That is not a slight, guys. Of course he was competition for Raymond. And every other player on the roster this pre-season. I honestly wouldn't mind seeing Raymond in G.R. with Veleno from a long-term roster building standpoint. However, from a team building standpoint, at some point you have to look at the guys on the roster now and tell them that their desire to win means something and you're willing to support that. You don't want to lose the locker room because you resolved to losing.

_SP_ replied to Dabura's topic in General

Ohhhhhh, I'd love to move some of our young D depth here now. Obviously they have Schneider as a core piece, but if the Red Wings could move one of Buium / Wallinder / Johansson, a forward prospect like Niederbach / Mazur, and a pick, or less, I would strongly, strongly consider it.

I wonder if they don't leave him off the original roster until all of the other teams' waivers clear, and then sign him. At that point, most of the movement around the league will be handled and it would really charge a GM to have to cut another player they're high on in order to grab our guy going down. Meaning, if an opposing team is luke-warm on a guy, they'll probably cut him for one of the initial waiver claims through this final round of cuts. Might increase our chances of sending a guy through waivers WITHOUT losing him.

Rick D

reacted to a post in a topic:

10/4 Preseason GDT - Black Hawks at Red Wings - 7:30 PM EDT

ely s

reacted to a post in a topic:

2021 Training Camp, PTO's, Pre-Season Chat

Dabura

reacted to a post in a topic:

10/4 Preseason GDT - Black Hawks at Red Wings - 7:30 PM EDT

kipwinger

reacted to a post in a topic:

10/4 Preseason GDT - Black Hawks at Red Wings - 7:30 PM EDT

Akakabuto

reacted to a post in a topic:

2021 Training Camp, PTO's, Pre-Season Chat

_SP_ replied to Y19's topic in General

We lost because it's the preseason and we were running 8 D-men, 4 of whom will not be in the starting lineup this year. Leddy, Seider, Hronek and (blegh) Dekeyser were your only NHL D on the ice against a loaded Blackhawks team. And even Dekeyser is so slow now that he belongs as #6/#7. You were missing Stecher, Staal, even Oesterle as they were checking out the GR guys.

_SP_

reacted to a post in a topic:

10/4 Preseason GDT - Black Hawks at Red Wings - 7:30 PM EDT

Again, these are just one-game assessments based on last night, but Veleno was our best forechecker and really played well defensively. His positioning was solid and didn't overplay his role. If he could improve his faceoff ability, it would help tremendously. It seemed every time he was in the circle, he had to immediately show that defensive edge. Zadina just doesn't have it. Whereas Raymond is thinking about his next decision before he even gets the puck, Zadina always needs an extra half second to try to gain puck control (or let it bounce over his stick anyway). He was just a momentum killer yesterday when it came to puck movement. It always allowed the D and the goalie to get back into position. I just don't see how he elevates his game to first line on a great team. Raymond is so fast with his feet, his stick, and his playmaking. Makes me worried for longevity when a guy relies on his speed over positioning on defense, so I hope he develops that aspect of his game over the next couple years. But his IQ and vision are absolutely outstanding He tried to get too cute in the last 6 minutes with some between the legs passes that resulted in a loss of possession and movement and then a turnover. Hopefully it comes with age. Btw, he won his only faceoff against a legitimate center, in case folks were wondering about his ability at the pivot long term....

Game notes through 35: Z is not playing like he will be a top liner. He is out of position far too much and he just can't play at a high speed. Raymond belongs. The speed and vision and thinking is top notch. He needs to stay off his backside though. Definitely needs to get stronger. Veleno is impressive tonight. D awareness and forechecking have been really good. Greissy has been out of position regularly. Fabrri is playing fast. We are in trouble if DeKeyser is on the top line. Bobby Ryan wants to make the F'ing team.

F.Michael

reacted to a post in a topic:

2021 Training Camp, PTO's, Pre-Season Chat

I didn't know white people got offended over ethnic slurs. Learn something new every day.

AtlantaHotWings

reacted to a post in a topic:

2021 Training Camp, PTO's, Pre-Season Chat

_SP_

reacted to a post in a topic:

2021 Draft

Got hooked up with Club seats for tomorrow's preseason game against the Blackhawks. Hoping to see the young guys dominate once more.

I'd love to know who wrote that article. Because these vaccines SPECIFICALLY provide PROTECTION AGAINST SYMPTOMATIC DISEASE, NOT immunity. Those are mutually exclusive things. And if the MAYO CLINIC cannot sort that out for people, then how the hell are you supposed to trust anything?? Tell me, when will we achieve herd immunity against the flu? Never? Oh.

Or, you lose a ton of F'ing weight. We have the second highest rate of obesity per capita to SAUDI ARABIA. 2/3 of our country is OVERWEIGHT +. Again, herd immunity CANNOT BE ACHIEVED! The vaccine does NOT CREATE IMMUNITY like the polio vaccine! You're an idiot if you believe vaccines cause autism (not you). You're also an idiot if you believe the vaccine functions in a way to achieve "herd IMMUNITY" (maybe you?). Much like the flu, this will never go way. The terminology invokes CONTROL. And POPULATION DIVIDE. Hate your neighbor, they're trying to kill you since they're unvaccinated. Anecdotally, but our business's owner's wife has COVID. After HAVING IT *and* being vaccinated. She's 60 and overweight / maybe clinically obese, so of course she's symptomatic. Good news is on the horizon though.. BOO$TER$ FOR THE RE$T OF YOUR LIVE$. ******* giant money grab and ya'll are dumb. There's no other reason to force this into the arms of children. The survival rate in kids shoots up to 99.99997%. They're more likely to be trafficked or diddled by someone who is supposed to protect them. Why don't we put hundreds of billions of dollars towards feeding our kids better and teaching them how to be financially stable so they can afford more than pasta and processed foods? Oh yeah... because like cancer, the ongoing treatment is more $$$$effective$$$$ than the cure, I think. "Overwhelmingly better off" sounds real subjective. Am I 0.166% better off? Oh, no? Hmm... Lose weight. It'll help your heart, it will help your lungs, it will help your back, it will help your joints and the rest of your organs besides those listed. It will even help your most important organ- your brain! Yeah, I can link that NIH study too. Obesity is the killer. COVID is the accelerator. Obesity is a greater predictor of death "from COVID" than even age at this point. But let's not talk about the fatties dying while fast food stock prices have never been higher.

Whelp, let's jump in here. LOWEST survival rate under the age of 50 is 99.834%. Straight from the CDC website. Simple division. 21,922,082 cases. 36,382 deaths in groups 49 years old and younger. LOWEST Survival rate under the age of 40 is 99.925%. 17,170,411 cases. 12,891 deaths in groups 39 years old and younger. https://covid.cdc.gov/covid-data-tracker/#demographics https://www.cdc.gov/nchs/nvss/vsrr/covid_weekly/index.htm#SexAndAge What do you mean, SP, by LOWEST? Well you see... we literally have no statistics on ASYMPTOMATIC cases. People that had it and had such minor symptoms that they didn't get tested, didn't report it, didn't seek medical care, and are otherwise not even counted into COVID Case counts. We know, at this point, that we've pretty much accounted for the excess deaths. It's highly unlikely that the DEATH COUNT is higher - let alone at a higher percentage than missed COVID cases, PARTICULARLY for these age groups - you know, the groups that have minor symptoms across the board. The other thing that really pisses me off about this... the HYPOCRISY of deaths after vaccination vs. no vaccination in respect to comorbidities. Don't forget, Dr. Fauci himself said there's nothing to worry about in "breakthrough deaths" - they only died because of their comorbidities, not the disease. You know, because his vaccine is perfect! This is also the man that, last year, said that just because someone has massive comorbidities, doesn't mean they didn't die of COVID. https://www.cnbc.com/2020/09/01/fauci-debunks-theories-of-low-cdc-coronavirus-death-toll-there-are-180000-plus-deaths-in-us.html Finally, the last thing that pro-COVID vaccination jerks don't want to address is the argument that we could "reach herd immunity if you would just get vaccinated!!!" doesn't work... because these vaccines don't create immunity. They PROTECT you from major disease. Which, if you didn't know, being young, less-than-overweight, not hypertensive, and non diabetic (among others) does naturally for you. I'm 30, 5'9", 161lbs, and have no underlying health conditions. There's literally no benefit to me getting the vaccine; I had COVID in January of last year, I STILL have antibodies (according to recent blood donation) and your vaccine does NOT generate immunity. Which, by the way, the CDC removed from the "Vaccine" definition this month. Yeah, no joke - they literally changed the definition from "generates immunity to a disease" to "produce protection for a disease" JUST THIS MONTH! You can find the original definition on "way back machine" or archive.com, which you can do yourself. It's not a conspiracy page, it literally allows you to see a snapshot of any webpage at a time in history of your choosing. Hell, you could probably look up this site or Pornhub if you wanted, it doesn't discriminate or promote conspiracy. https://www.cdc.gov/vaccines/vac-gen/imz-basics.htm https://web.archive.org/web/20200714012119/https://www.cdc.gov/vaccines/vac-gen/imz-basics.htm So, anyone want to discuss? Or am I just going to get yelled at like happens on Facebook or Twitter? Because there's nothing but facts and links in this post. Would love to hear someone explain logically why I should be MANDATED to get vaccinated. P.S. I am fully vaccinated, as are my kids, against polio, MMR, etc. including whooping cough from just before my first kid was born. I believe in science - when the science has been around! Because, guess what? https://www.fda.gov/drugs/drug-safety-and-availability/drug-recalls this website should give you pause. Just because the government said it was safe, doesn't mean that they won't change their mind later. Oh, and you trust Pfizer to do the right thing always? Interesting. They've paid the cumulative highest dollar amount in criminal fines in their history in all of North America. https://www.ncbi.nlm.nih.gov/pmc/articles/PMC2875889/#:~:text=Pfizer%20has%20been%20a%20%E2%80%9Chabitual,civil%20penalties%20and%20jury%20awards. Guess you better buy some stock. You might need it, since the government took this THERAPEUTIC (not a IMMUNITY-GENERATING VACCINE) and gave THE COMPANIES immunity. Kinda backwards, eh? Floor's yours.

_SP_

reacted to a post in a topic:

2022 Draft / UFA

Listen, there are many, many players going hundred + picks over the "consensus" draft boards. Don't read into it too much. There are MANY more top forwards than top D. You can trade a pick and a top 4 D for a top line forward. You have to give up the farm for a top D (see Seth Jones trade). Scoring forwards are a dime a dozen. Lock down D... good luck. It's going to cost you a gazillion dollars in FA or trades.

RE: SY "Which other goalie?" It may have also been just making a mockery of the fact that the media only focuses on potential first-round guys. It may have not been so much a tongue-in-cheek about Cossa being their guy, as much as "please name the player because we have 24 goalies on our list". I wish the Twitter video was through SY's actual answer.

Why? She knew he took a photo. She just wasn't happy that he shared it. It wasn't the act of taking the photo that was illegal, it was sharing it. Or, "distribution". Really not that big of a deal. It was NOT rape. This is such an overblown "character issue". Now what the Blackhawks have going on... lmfao@all the women standing in the background as Stan Bowman READS WITH HIS HEAD DOWN a thirty word publicity statement. He was so sincere, he couldn't even memorize the lines.