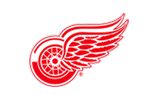 LetsGoWings.com

Official Game Day Thread


- - Game 46 - -


VS.



Final Score:

Penguins 4, Red Wings 1
Penguins take advantage of turnovers against Wings


Start time: 7:00 EST

Consol Energy Center - Pittsburgh, PA



Available On:




Tonight's Stream
http://www.letsgowings.com/forums/index.php/user/15741-drumnj/
(Directions in profile)




Official Game Preview:
Injury plagued Wings head to Pittsburgh

- -
*Opposition GDT*
From LetsGoPens.com
- -



Langenbrunner plays 1,000th game
Willie O'Ree breaks color barrier
All-Star jerseys revealed



Western Conference Standings

Forthcoming




RED WINGS
45 GP, 28-11-6, 62 pts
Last Game: Defeated CBJ 6-5 (OT)


PENGUINS
46 GP, 28-14-4, 60 pts
Last Game: Defeated BOS 3-2

Last DET-PIT Meeting:
3/22, PIT 1 at DET 3 Recap - LGW GDT

Highlights
http://www.youtube.com/watch?v=p0UEtDxb9cE



Goals
DET Johan Franzen: 19
PIT Sidney Crosby: 32

Assists
DET Henrik Zetterberg: 34
PIT Sidney Crosby: 34

Plus/Minus
DET Brian Rafalski: +16
PIT Chris Kunitz: +21
----
DET Jiri Hudler: -7
PIT Zbynek Michalek: -5

PIM
DET Jonathan Ericsson: 50
PIT Deryk Engelland: 76



Franzen-Zetterberg-Eaves
Hudler-Filppula-Bertuzzi
Draper-Helm-Miller
Tatar-Abdelkader-Mursak

Lidstrom-Kronwall
Ericsson-Rafalski
Salei-Kindl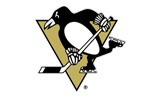 Projected PIT Lines
Kunitz-Malkin-Dupuis
Cooke-Staal-Kennedy
Conner-Letestu-Rupp
Adams-Talbot-Asham

Orpik-Letang
Martin-Michalek
Goligoski-Engelland


Joey MacDonald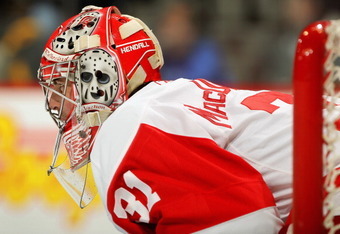 Record:
1-1-1, 2.36 GAA, .907 SV%, 0 SO

----
versus.
----


Marc-Andre Fleury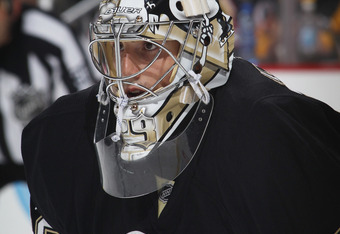 Record:
20-11-2, 2.29 GAA, .920V%, 1 SO


RED WINGS
Tomas Holmstrom (broken hand) out, Jimmy Howard (knee) will not play,
Brad Stuart (broken jaw) out, Chris Osgood (groin) out,
Dan Cleary (broken ankle) out, Pavel Datsyuk (broken wrist) out,
Mike Modano (severed tendon) out
----

PENGUINS
Sidney Crosby (concussion) out, Ben Lovejoy (illness) questionable,
Eric Godard (nose) out, Mike Comrie (hip) out,
Alex Grant (wrist) out



On Deck



1/19, Red Wings at Blues; 8:00 PM
Edited by Hockeytown0001, 19 January 2011 - 01:44 PM.