March 30th game in Motown... did we ever have fun!!?? The Wings did not win this game (vs Preds) but did win April 1, vs Florida - in a shoot out. I had never seen one live, so it was pretty danged cool!
L-R, ChelisChick (Kristi), ACallToArms (Neal), me (loo) and WizardofOz30 (Dawn).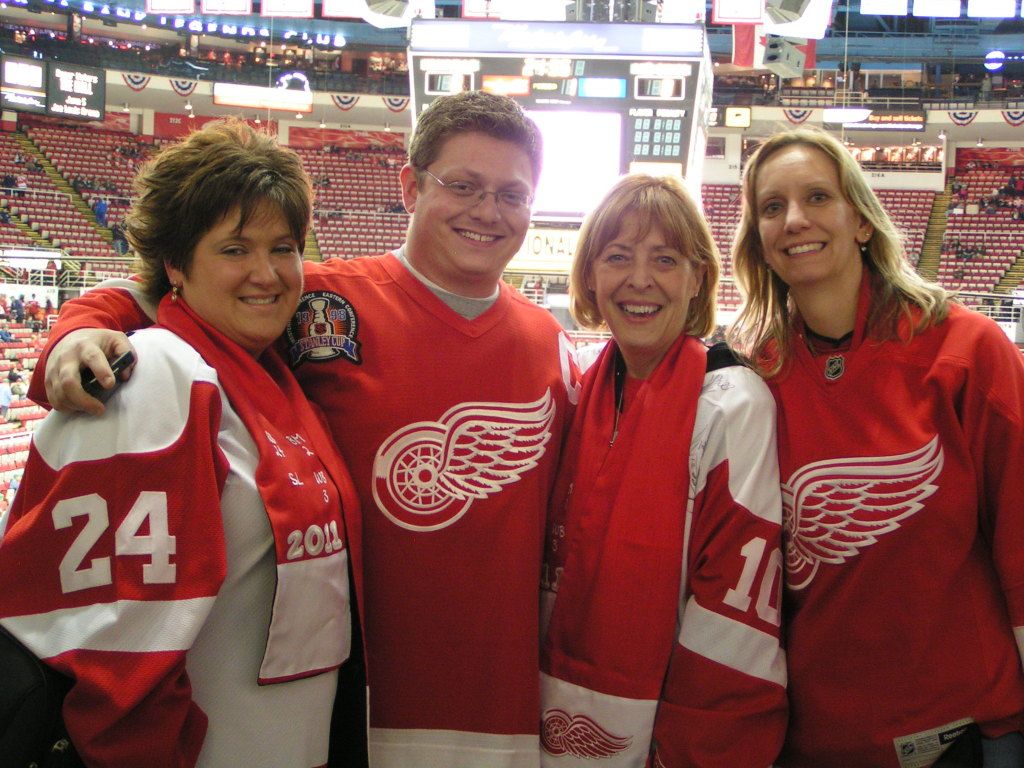 Picture by Kristi, actually by an usher, but Kristi's camera.
Me and Dawn... I love you, girl!!